Major League Baseball
Major League Baseball
Cubs to start Lester in NLCS Game 1
Updated
Mar. 4, 2020 2:19 p.m. ET

CHICAGO (AP) Jon Lester is all set for Game 1 of the NL Championship Series on Saturday night. The rest of the Chicago Cubs' rotation depends on the health of Kyle Hendricks.
Hendricks left Game 2 of the Division Series against San Francisco when a comebacker went off his right forearm in the fourth inning. He had a bullpen session Thursday, and the Cubs are waiting to see how he feels before confirming the major league ERA leader for Game 2 on Sunday night.
''Just find out where Kyle is. Just making sure that he's healthy,'' manager Joe Maddon said. ''He threw today. You always wait a little bit to find out if there's any after-effect of that and then you make your determination. But that's about it, just health.''
Hendricks is coming off a breakout season, going 16-8 with a 2.13 ERA this year that included a 9-2 record and 1.32 ERA in 15 home games.
Assuming Hendricks comes through the bullpen session just fine, he likely would be followed by Jake Arrieta in Game 3 and then John Lackey. The four playoff starters combined for 64 of Chicago's major league-leading 103 wins this season, and it sounds as if the Cubs feel they will be OK no matter how it shakes out.
''I have a lot of faith in our guys. They've been doing it all year,'' Maddon said on a brisk day at Wrigley Field. ''They're absolutely rested going into this moment, so I feel very strongly about our starting pitching.''
The only major question for Chicago is its NLCS roster. The Cubs were waiting for their opponent before the Dodgers' 4-3 victory over the Nationals in Game 5 of their NL Division Series on Thursday night, so they were planning to have more detailed roster discussions on Friday.
''We debated 11 pitchers versus 12 a lot before that last series, and I'm sure that'll be the same debate,'' general manager Jed Hoyer said before Los Angeles' win. ''Which way we end up going I'm not sure. There was parts of the last series that pushed for both, really. There were moments that you were glad you had the extra position player. There were moments you wanted the extra pitcher.''
Chicago was nearly pushed to a decisive Game 5 by San Francisco, but the Cubs rallied for four runs in the ninth inning of their series-clinching 6-5 victory on Tuesday night. Asked how much he had watched that ninth inning, a chuckling Hoyer responded ''a lot.''
''It was great. I thought the purpose of our guys' at-bats was really wonderful,'' Hoyer said. ''They all had a plan.''
Before that rally, the Cubs had been mostly shut down by Giants pitching. They hit just .200 for the series, and their pitchers drove in six of their 17 runs. Anthony Rizzo, one of the top contenders for NL MVP, and starting shortstop Addison Russell each went 1 for 15 in the first round.
''We look at it as `Ws' and losses. That's how we all look at it,'' right fielder Jason Heyward said. ''We all understand it's not going to happen every time at the plate. We understand sometimes you're going to face good pitching.''
The Cubs also made it to the NLCS last year and then managed just eight runs and 21 hits in a sweep by the New York Mets. But they are hoping momentum from the rally against the Giants, their experience from last year and home-field advantage will lead to a different result this time around.
''I do have a lot of faith in our guys,'' Maddon said. ''I'd like to believe that just getting to this next moment might chill everybody out even a little bit more.''
---
Jay Cohen can be reached at http://www.twitter.com/jcohenap
---
---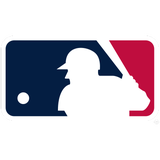 Get more from Major League Baseball
Follow your favorites to get information about games, news and more
---