Major League Baseball
Major League Baseball
Cubs 3, Red Sox 0
Published
Jun. 15, 2012 11:50 p.m. ET

Ryan Dempster realizes his days with the Chicago Cubs could be winding down, particularly if he keeps this up. He's dominating, and a contender just might want him.
Dempster pitched four-hit ball over seven innings, and the Cubs hung on to beat team president Theo Epstein's former club, topping the struggling Boston Red Sox 3-0 on Friday.
''I'm not naive,'' Dempster said. ''I'm not oblivious to what's going on.''
The Cubs are in the early stages of their rebuilding process, and he could help a team eyeing the playoffs.
In his 15th season in the majors and ninth with the Cubs, Dempster has the right to veto any trade. He also has an expiring contract, and he's pitching as well as ever.
''If I focus on that, I wouldn't be doing a very good job as a teammate, and I wouldn't be doing a very good job for myself if I wasn't focusing on what I need to do,'' Dempster said.
He sure was locked in on Friday, yet the Cubs had to hang on in the ninth.
The Red Sox loaded the bases against Carlos Marmol, but he got out of it when Dustin Pedroia forced the runner at third to end the game. That gave Marmol three saves in five chances and the Cubs a dramatic win after they cruised through the first eight innings.
Dempster (3-3) stretched his scoreless innings streak to 22 and lowered his ERA to 2.11 with another dominant performance.
He was at it again after shutting down Milwaukee and Minnesota. This time, the right-hander struck out three and walked two while winning his third straight start after going 18 in a row without a victory.
Dempster also helped himself at the plate with two hits. He won a $500 bet with Tony Campana when he came through with his second career triple past a diving right fielder Adrian Gonzalez and scored in the second to make it 3-0 after Steve Clevenger hit a two-run, bases-loaded double off Daisuke Matsuzaka (0-2) in the first.
The bet with Campana? Who would get a triple first this season.
''I thought it was the easiest bet I ever made,'' said Campana, the Cubs' fastest runner and the majors' leader in steals with 23.
The Red Sox, meanwhile, lost for the eighth time in 11 games.
''Everyone's trying,'' Pedroia said. ''We're not playing good. Today, we didn't play good.''
In his second start after Tommy John elbow surgery, Matsuzaka gave up three runs and four hits in six innings before being lifted for a pinch hitter. He walked three - all in the first - but eventually found his rhythm.
The Red Sox simply didn't give him much support.
They had runners on second and third against Dempster with two out in the seventh, but Pedroia lined to right to end the threat, slamming his helmet in disgust.
Things got tense in the ninth with Marmol on the mound.
Third baseman Luis Valbuena made a diving stop on Jarrod Saltalamacchia's hard smash to rob him of a hit leading off. But after Ryan Sweeney singled, he misplayed Mike Aviles' grounder, putting runners on first and second.
Marmol, back in the closer's job after losing it, then struck out pinch hitter Daniel Nava but walked Scott Podsednik to load the bases, drawing a visit from manager Dale Sveum. He fell behind 2-0 to Pedroia before getting him to bounce to third on a 2-2 pitch to end the game, giving Marmol his first save since May 2 against Cincinnati.
''I feel great up there now,'' Marmol said. ''I feel confidence. I think I'm going to keep my job. I'm going to continue to work hard.''
Red Sox manager Bobby Valentine was confident, too - that Pedroia would come through.
''I thought Dustin was gonna get him,'' Valentine said. ''I'll take my chances any time, even though you'd rather not be down three in the ninth any time, but that's the guy to break him, the ball just hit off the end of the bat.''
Much of the focus before the game centered on Epstein. After all, the Cubs were meeting the Red Sox for the first time since he became Chicago's president of baseball operations in the offseason.
The Cubs brought him in hoping he could lead them to their first championship since 1908, after he helped build two title winners and end a long drought in Boston as the Red Sox's general manager.
Clearly, he's facing a difficult task.
The Cubs have the majors' worst record. The Red Sox have had their issues, too, and the losses are adding up.
NOTES: Red Sox RHP Josh Beckett will miss Sunday's start because of inflammation in his right shoulder, Valentine said. Lefty Franklin Morales will start in Beckett's place. ... Sveum said he'll probably stick with Valbuena, who was promoted from Triple-A Thursday with Ian Stewart (left wrist) going on the 15-day DL. ''He was swinging the bat real well down there, so you try to keep that left-handed bat in the lineup,'' Sveum said. ... Jeff Samardzija starts Saturday for Chicago, with Jon Lester going for Boston.
---
---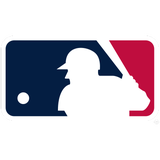 Get more from Major League Baseball
Follow your favorites to get information about games, news and more
---