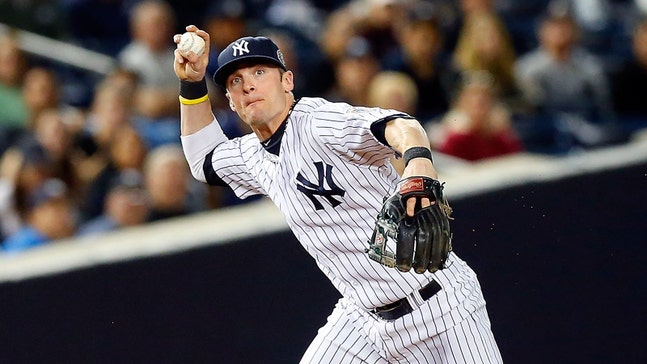 Could Yankees do unthinkable: Bench Jeter in his final season?
Published
May. 6, 2014 9:45 a.m. ET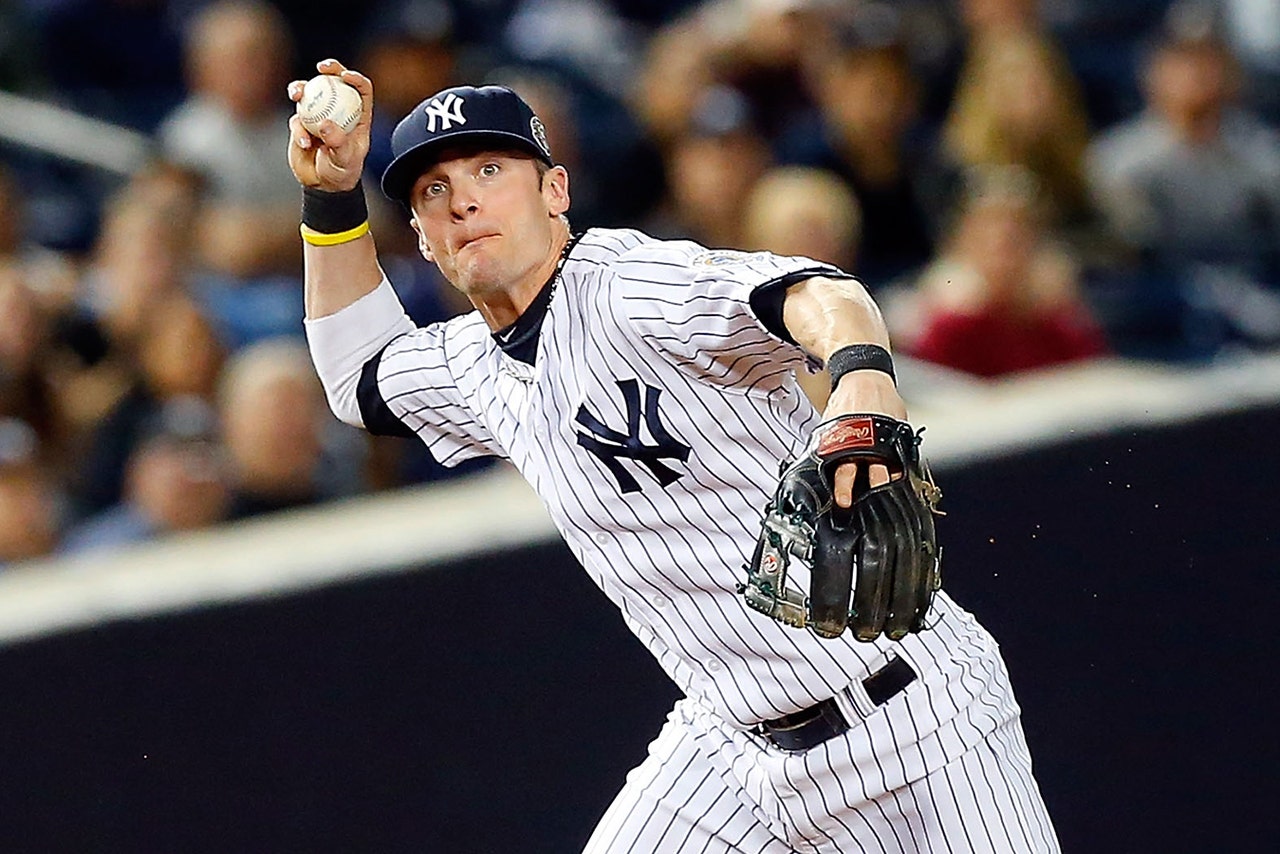 Brendan Ryan's coming off the disabled list!
This might be the first time in Ryan's career that he deserved an exclamation point in a sentence like that. And he's been around for a while. Baseball's a strange enterprise, though. You just never know. It's quite possible that Ryan, a journeyman best known for being such a lousy hitter that he's had trouble earning regular work despite his brilliant glove, will forever be linked with one of our all-time greatest shortstops.
Because Ryan's coming off the disabled list, and it's not crazy to think he should take a big chunk of playing time from ... yes, Derek Jeter. As strange as that seems. From Joel Sherman's utterly fair and realistic column on this touchy subject:
In any other year, that would be a no-brainer. Jeter is among the best hitters ever, certainly on the short list at shortstop. Ryan is among the worst hitters of recent vintage — his .619 OPS is second-worst among active hitters with at least 2,500 plate appearances.
But, at present, Jeter is hitting like Ryan — his .582 OPS ranks 172nd out of 187 qualifiers. And if that is the case and you believe it is going to continue, then there really is no comparison defensively — Ryan is a whiz and Jeter, well, the best you can say is if the ball is hit at him, he will make the play.
In 1995, Ozzie Smith was 40 years old and played poorly in just 44 games for a lousy Cardinals team. The next season, the Cardinals were under new management (Tony La Russa) and wound up in first place, thanks in part to Ozzie's solid work in part-time play. He was fine, but started only 50 games (and wasn't real happy about that).
In 1975, Brooks Robinson was 38 and just stopped hitting. He played third base almost every day, and the Orioles finished 4½ games out of first place. The O's brought him back in '76, and he played just as poorly, but did lose much of his playing time to Doug DeCinces. Unaccountably, the Orioles brought Robinson back for another season, but he barely played.
It's possible that La Russa was forced to carry (and play) Ozzie Smith in '95 because of Ozzie's legacy, and the same might be true of Earl Weaver and Brooks Robinson in '75 and '76. Generally, though, it's highly uncommon for the manager of a contending team to find himself in this position. Owners want to win, fans want to win, players want to win ... almost everybody wants to win. While we can't expect a player to know when he's finished, that's why we generally don't let players decide when they want to retire.
Of course, there are special circumstances. Hank Aaron with the Brewers in 1976 was a special circumstance. Junior Griffey with the Mariners at the end (which didn't work out well, by the way). Phil Niekro for one start with the Braves. But giving an every-day job on a good team to a player whose only real credential is his sentimental legacy and appeal ... this just doesn't happen, because it goes so strongly against the very essence of competition.
Which is why I don't think the current situation will last much longer. A few weeks ago, Joe Girardi said, "I wasn't hired to put on a farewell tour," and I believe him. I don't believe that Girardi or his employers are interested in punting an entire season in the service of sentiment and nostalgia.
They might not be faced with a tough choice. Jeter might start hitting soon. Brendan Ryan might get hurt again. The Yankees might fall out of contention in July or August. The choice will be truly tough only if enough events conspire: the Yankees remain in hailing distance of a playoff spot, Ryan's nimble afield, and Jeter continues to flail away at the plate.
If the events conspire, management will step in or Derek Jeter will do it for them. I don't trust both parties completely, but I do trust that one of them will figure things out before it's too late.
We recommend that you follow Rob Neyer on Twitter. Before it's too late.
DEREK JETER VS. BRENDAN RYAN
| | | |
| --- | --- | --- |
| Stat | Jeter 2014 (through Monday) | Ryan career |
| Batting average | .250 | .237 |
| On-base percentage | .318 | .299 |
| Slugging percentage | .290 | .320 |
| OPS | .608 | .619 |
| Wins above replacement | 0.0 | 2.2 (average/year) |
---
---