Major League Baseball
Major League Baseball
Cardinals 6, Cubs 2
Published
Aug. 22, 2011 5:14 a.m. ET

Albert Pujols homering against the Chicago Cubs is no surprise. Yadier Molina doing it this year isn't, either.
Pujols hit his 31st home run and Molina connected twice as the St. Louis Cardinals beat the Cubs 6-2 on Sunday night.
Pujols had four hits and took the National League lead in homers. Matt Holliday added three hits and John Jay homered, doubled and scored twice for St. Louis.
''A big win, feels good,'' Pujols said. ''I don't know what it is, over the last two or three road trips, we haven't started our road trips the way we wanted to. But it feels good to get a win tonight.''
The win halted the Cardinals' recent slide and they finished their road trip 2-4. St. Louis remained 8 1/2 games behind Milwaukee in the NL Central.
''We're not worried about what Milwaukee is doing,'' Pujols said. ''They're going to take care of their business and we're going to take care of ours.''
It was Molina's second career multihomer game and his first since Aug. 16, 2007, at Milwaukee.
''It's fun, but for me it's about the win,'' Molina said. ''I try to contribute in the game and try to do the right thing to win the game. We did it tonight.''
Molina has already surpassed his previous high with 11 homers on the season and his slugging percentage of .457 is nearly 80 points above his lifetime mark, a career season at the plate for the catcher who has won the NL's last three Gold Gloves.
''Yadier has been the same hitter since he came up in 2004,'' Pujols said. ''When a guy doesn't strike out and puts the ball in play a lot like he does, there's a pretty good chance that the guy is going to be a pretty good hitter.''
Pujols' solo shot in the fifth was his 53rd career homer against the Cubs, the most he's hit against any team. Pujols also singled three times for his fourth four-hit game of the season.
Jake Westbrook (10-7) held the Cubs to seven hits and two runs in seven innings, beating Chicago for the first time in three starts this season as the Cardinals salvaged the last game of a three-game series.
''I thought (Westbrook) came up big,'' La Russa said. ''He knew what was at stake here. So he gave us a lift. He went out there and gave us exactly what we needed.''
Jason Motte and Fernando Salas finished off the Cubs with two perfect innings.
Rodrigo Lopez (4-4) allowed four homers and five runs in 5 1-3 innings. He said only two of the four home runs came off mistakes.
''Two were bad pitches,'' Lopez said. ''First one to Molina and the one to Pujols. The others I had my pitches where I wanted it. That was the game.''
Pujols has homered three times this season off Lopez after entering the season 0 for 11 against the veteran righty.
''He's Pujols,'' Lopez said. ''He's one of the best hitters in the game.''
Aramis Ramirez had two hits and drove in both Chicago's runs, but alone he couldn't overcome St. Louis' homer binge.
The Cardinals broke on top in the second when Jay and Molina homered into the wind on consecutive pitches to almost the same spot in left field.
Jay and Molina teamed up again in the sixth. Jay drew a one-out walk and Molina homered to opposite field.
The four homers matched a season high for St. Louis, which also hit a quartet on April 15.
While he didn't get in on the longball act, Holliday did single his last three times up, snapping an 0 for 13 skid.
Ramirez had a double and run-scoring single. He's hitting .487 (19 for 39) with four homers and 12 RBIs in his last nine games.
He added a sacrifice fly in the fifth, cutting the Cardinals' lead to 3-2, but it wasn't enough on a night when Lopez couldn't keep the ball in the park.
The Cardinals fell two more games back by losing two of three in Chicago over the weekend, but La Russa is hopeful that Sunday's win will get them back on track.
''It means is you survive and survive means you're still alive,'' La Russa said. ''That's what we have going. We're still alive. We just have to string together some more wins than what we did.''
Notes: RHP Dillon Maples, the Cubs' 14th-round pick in the most recent draft, made his first appearance at Wrigley Field since signing with the club last Tuesday. The Cubs signed Maples away from the University of North Carolina, where he was to play both baseball and football, for a $2.5 million signing bonus, the most ever given to a player taken after the third round. Cardinals SS Rafael Furcal was held out of the lineup for the second straight day after jamming his right thumb during batting practice on Saturday. 2B Ryan Theriot was left out of Sunday's starting lineup because of hamstring tightness. Both players are listed as day-to-day. Cubs RHP Andrew Cashner will take the next step in his rehab process when he takes the mound for Double-A Tennessee on Tuesday. Cashner has been out with a strained right rotator cuff since his start for the Cubs on April 5, his only game action this season. The Cubs will start Ryan Dempster in the opener a four-game home series against Atlanta on Monday. Jair Jurrjens will pitch for the Braves. Dempster is just 2-11 in his career against the Braves. St. Louis returns home Monday for the first of three games against the Dodgers. The Cards will send Chris Carpenter to the mound against LA's Nathan Eovaldi. Carpenter has won all six of his career decisions against the Dodgers. .
---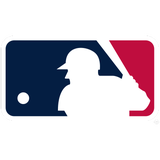 Get more from Major League Baseball
Follow your favorites to get information about games, news and more
---