Major League Baseball
Major League Baseball
Buck says he can't wait to catch for Marlins
Published
Nov. 18, 2010 9:15 p.m. ET

John Buck has heard all about the Florida Marlins' hard-throwing pitchers.
Now he can't wait to catch for them.
''They're power pitchers who can locate. That's nothing but excitement for a catcher,'' he said Thursday after he was introduced as the Marlins' new catcher. ''It gives you a lot of weapons to deal with. Above everything else, they're extreme competitors.''
Buck, 30, signed a three-year contract worth $18 million. The Marlins wasted little time going after him: They made contact with his representatives at 12:01 a.m. Nov. 7, when free agency opened.
Buck is coming off a career year with the Toronto Blue Jays in 2010, batting .281 with 20 home runs, 66 RBIs and a .802 slugging percentage.
His signing was the latest move in what has been a busy offseason for the Marlins. In the span of a week, the team has acquired four relievers, an infielder and a new catcher.
''It was no secret as we entered the offseason that one of the biggest things we wanted was to upgrade the catching position. Immediately in seeing the available free agents, John's name jumped off the page at us,'' said general manager Mike Hill.
The team's biggest move was trading second baseman Dan Uggla to the Atlanta Braves after a contract impasse. Uggla, who's entering his last year of arbitration, turned down a four-year, $48 million offer.
Trading Uggla brought the Marlins versatile infielder Omar Infante and hard-throwing reliever Mike Dunn. It also freed up payroll that allowed the Marlins to go after Buck.
''It would have been extremely challenging to sign Buck otherwise,'' said baseball operations president Larry Beinfest.
The Marlins are counting on a lineup of young hitters like Mike Stanton and Gaby Sanchez to replace the 33 home runs that Uggla hit last year. They'll be thrilled if Buck can hit another 20 homers.
''Everybody gets excited about home run hitters. The home runs didn't win enough games for us,'' said owner Jeffrey Loria. ''It has a 'wow' effect but let me remind you that we have Mike Stanton for a full year. He can hit a few home runs. And the guy behind the plate is going to do something, too.''
The Marlins will count on Buck mainly for his defensive and game-calling skills. It's all part of a philosophical shift that will emphasize pitching and defense.
Florida finished 80-82 in 2010 and want to open their new ballpark in downtown Miami in 2012 with a championship team.
''We need to make some changes. We're not fooling around, either,'' Loria said. ''We lost 27 games last year after the seventh inning. Cut down 10 of those games and you're in the playoffs. We certainly have a lot of strength in our lineup even without Uggla.''
The Marlins needed a front-line catcher because John Baker is still recovering from Tommy John surgery. Baker, who hurt his arm in May, had been sharing the job with Ronny Paulino.
Paulino missed the rest of the year because of a 50-game suspension for testing positive for a controlled substance. Buck's signing suggests the Marlins won't tender Paulino.
''We can go play today right now. We have four new pieces in our bullpen. We have our starting catcher. We have really good position players,'' Beinfest said. ''It's not Thanksgiving yet, and that's a pretty comfortable position to be in.''
---
---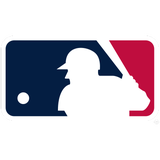 Get more from Major League Baseball
Follow your favorites to get information about games, news and more
---