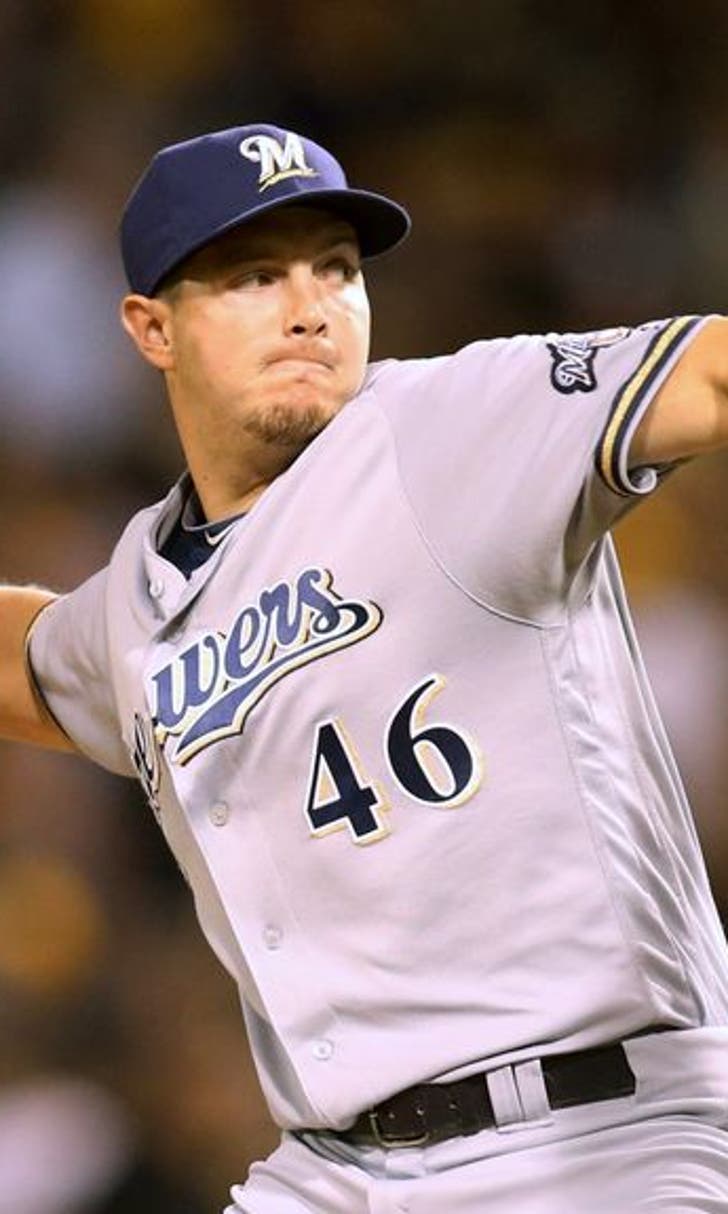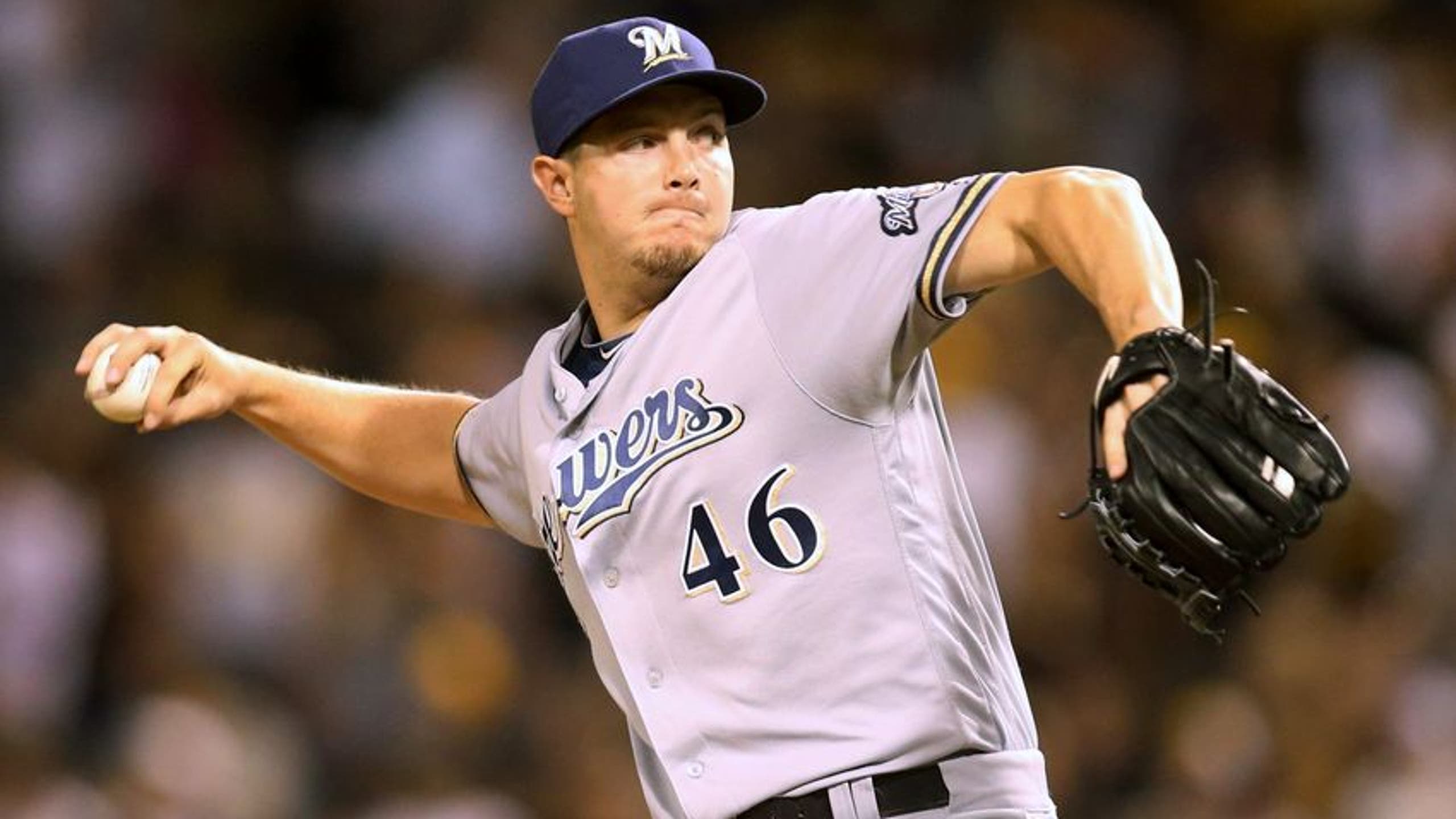 Brewers Corey Knebel: 2017 Sleeper Closer
BY Fansided and Bill Pivetz/FanSided via Fantasy Baseball Crackerjacks • January 2, 2017
The Brewers traded away multiple closers during the 2016 season. By default, Corey Knebel is listed as the team's closer. If he stays, is he rosterable?
The Milwaukee Brewers could be entering the 2017 season with an unknown at the closer role. After trading away three closer options in the last six months, they are left with very few options. Atop the depth chart is 25-year-old Corey Knebel. If the Brewers don't sign a free agent, what can we expect from Knebel this season?
Knebel was buried in the Brewers bullpen last season. The team's primary closer was Jeremy Jeffress. He had 27 saves, 2.22 ERA, and 1.254 WHIP before being traded to the Texas Rangers with Jonathan Lucroy.
The next man up was Tyler Thornburg. He recorded 13 more saves with a 2.15 ERA and 1.470 WHIP. He would have been a favorite of mine if he remained in Milwaukee, but he was traded to Boston last month.
The third relief pitcher traded was Will Smith. He had a great 2015 season but missed the first two months of 2016. Smith had a 3.68 ERA and 1.227 WHIP in 22 innings. He was then traded to the San Francisco Giants on August 1.
I would have ranked all three of these relief pitchers ahead of Knebel, but I don't mean to take away anything from him.
Knebel was average last season. He made 35 appearances and finished with a 4.68 ERA and 1.469 WHIP.
He is a hard thrower, evident by his 10.5 K.9. Knebel had a 10.4 K/9 last season. Knebel does need work in other categories. According to Rotowire, his 0.8 HR/9, 3.63 FIP, .349 BABIP and 68.9 percent strand rate all rank poorly among the top 100 relief pitchers in 2015 (min 55 IP).
As I have mentioned before, I hate drafting closers early. Any number of things can go wrong for them, and the same for any position, but closers are a variable. Boston's closer Craig Kimbrel was drafted as the No. 2 closer but finished No. 22 on the Player Rater.
While 22nd isn't bad by any means, looking at the 21 names ahead of him and there were some relief pitchers that went undrafted. If you can draft two later, I think Knebel will be a great No. 3 closer in standard leagues.
The Brewers have Carlos Torres and Jacob Barnes to create competition, but it's Knebel's job to lose. He will rank outside my top-30 relief pitchers but has some upside to improve.
More from Fantasy Baseball Crackerjacks
This article originally appeared on
---
---