Major League Baseball
Major League Baseball
Boras holds court at winter meetings, sounds off on Jay Z, contracts
Published
Dec. 11, 2013 12:00 a.m. ET

Scott Boras had a message for Jay Z.
Robinson Cano, a prized Boras client, switched agents this year to the hip-hop mogul and CAA Sports. The All-Star second baseman left the New York Yankees and agreed last week to a contract with Seattle said to be worth $240 million over 10 years.
''It's very different to be the creator of the umbrella versus those who stand under it,'' Boras said Wednesday at the winter meetings.
Boras maintained the talent of the player led to the agreement, not the player's representation.
''When you're bringing the prettiest girl to the prom, you don't really pay attention to who he's dancing with, unless it's a very unusual step,'' he said.
During a question-and-answer session that lasted about an hour, Boras touched on many of baseball's topical issues:
• On Oakland's general manager finding a way for the low-budget team to compete: ''Remember that Billy Beane is the master of goulash. You never know what's in it. You just know it's good at the end of the year. ... The way Billy works is that he adds different things to his goulash every year.''
• On the proposed posting system with Japan, which would impose a $20 million cap on posting fees: ''Will it provide incentive to make the major leagues the best in the world and for players to come here? I think they've achieved that. I think that they made the marketplace better for players. I think they opened the door for more teams and more choices.''
• On the possibility of Detroit trading AL Cy Young Award winner Max Scherzer, a Boras client who can become a free agent after next season. ''I'm sure Dave (Dombrowski, the Tigers' general manager) is fielding a bunch of phone calls on the subject. ... You can expect that those calls will be made because it's good business to do so.''
• On the Chicago Cubs' lack of big moves, comparing them with a lollipop: ''It appears as though we're looking at the all-day sucker. So maybe next year.''
• On the Mets' somewhat reticent approach to big-money free agents: ''They are a very successful franchise. I think that rocket ship has got room for about six astronauts rather than a couple.''
• On the Phillies trying to add youth while keeping a competitive core: ''It's like eating and brushing your teeth at the same time. You want clean teeth, but then again you want to survive. So I don't know quite how you do it.''
• On the rules difference that led to Kris Bryant, the second overall pick in June's amateur draft, agreeing to a minor league contract with the Cubs for a signing bonus of $6,708,400 and Cuban defector Jose Abreu receiving a $68 million, six-year deal with the White Sox: ''We have a player in Kris Bryant that talent-wise, power-wise, because of his skill set defensively exceeds that of the first baseman across town. And one gets near $70 million and the other, the American player, gets $7 million. ... All the money that they saved went to foreign players, and the American players are not justly served. ... There should be a reevaluation by our union with the draft system and also with the qualifying offer because it's been very injurious to a lot of major league players.''
---
---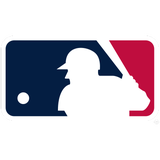 Get more from Major League Baseball
Follow your favorites to get information about games, news and more
---