Major League Baseball
Major League Baseball
Bonds verdict creates hardly a ripple across MLB
Published
Apr. 14, 2011 8:36 a.m. ET

Brandon Inge hit a game-winning homer, then seemed to speak for many big leaguers when it came to Barry Bonds, drugs and the verdict for baseball's home run king.
''I think everyone's so tired of steroid allegations. BALCO and - what was the other one? - Mitchell Report,'' Inge said Wednesday after his bottom-of-the-ninth shot lifted Detroit over Texas.
''Baseball's turned the page on that stuff. It's a clean sport now, and there's no way to beat the system,'' he said. ''It's not on our radar, I don't think.''
Five days after Manny Ramirez retired rather than face a 100-game drug ban, a federal jury in San Francisco delivered the news on Bonds: Guilty on a single charge of obstruction of justice, a mistrial on three other counts.
Years in the making, and stemming from a time forever branded as the Steroids Era, the Bonds case seemed to create barely a ripple across the majors. Clubhouse TV sets were tuned to games, rather than legal reports.
Colorado slugger Jason Giambi, who testified in the trial, simply patted an inquiring reporter on the left arm after the visiting Rockies beat the New York Mets.
''No comment. I'm done with that. Not going to talk about that,'' Giambi said.
His Hall of Fame legacy likely in tatters despite his 762 home runs and seven MVP awards, Bonds flashed a V-for-victory sign as he left the courthouse.
Major League Baseball, too, saw this as a win, for a totally different reason.
''This trial is a stark illustration of how far this sport has come,'' Commissioner Bud Selig said in a statement.
''In contrast to allegations about the conduct of former players and the environment of past years, 2011 marks the eighth season of drug testing in the major leagues and our 11th season in the minors,'' he said.
Already this year 21 suspensions have been imposed under the minor league program.
Don Hooton, too, felt like celebrating the conviction, though for very different reasons.
His son Taylor committed suicide in July 2003. Doctors later said they thought the 17-year-old high school baseball player became depressed after he got off steroids. The Taylor Hooton Foundation's education programs at big league ballparks are funded by MLB.
''It is a wonderful day for the good guys, for those who choose to play fair,'' Don Hooton told The Associated Press by telephone from Texas. ''I'm hoping we get to see Mr. Bonds have to do a perp walk as he goes off to jail.''
''I can see the image of him rounding the bases with his arms in the air as he celebrates another home run. Now, hopefully, he'll have his hands behind his back in handcuffs. That's where he belongs,'' Hooton said.
In Atlanta, the Braves said Hank Aaron had no comment on the verdict. In Washington, former Bonds teammate Livan Hernandez offered little.
''I don't follow that stuff,'' Hernandez said. ''He's a good friend of mine. But I don't follow what's going on in the courts.''
In San Francisco, at the ballpark where Bonds broke Aaron's record of 755 home runs in August 2007, his former Giants teammates took notice of the verdict.
''Obviously, you definitely wanted not guilty, to see he was doing everything that was legal,'' said pitcher Matt Cain, who played three seasons with Bonds. ''We would have loved for it to be not guilty.''
''The court case today showed he didn't do anything wrong, and he's not guilty for lying,'' he said.
Nate Schierholtz grew up in the Bay area, sitting in the stands rooting for Bonds. When Schierholtz made his big league debut in June 2007, it was to replace Bonds in the lineup.
''Obviously, they don't have the evidence,'' Schierholtz said. ''Growing up, even before I played for the Giants, he was the guy I loved coming to the park and watching. If you could picture anyone recently in a Giants uniform, it's him. He did a lot for the community.
''We want to move on and get past this. We've got a good drug program in place. It's old news at this point,'' he said.
Yet there's hardly any reason to think the talk about drugs will go away. Seven-time Cy Young winner Roger Clemens is set to go on trial in July for lying to Congress when he denied he used performance-enhancing drugs.
''It just keeps going,'' Los Angeles Dodgers manager Don Mattingly said before Wednesday night's game in San Francisco.
''I've talked about testing, and I think the testing needs to get better and better to even the playing field. ... It just keeps going because every time more of those guys become eligible (for the Hall of Fame) it brings it back up. It's going to be a while,'' he said.
Dodgers athletic trainer Stan Conte echoed that sentiment. The former Giants' trainer testified in the Bonds trial.
''I kind of decided I was not going to say anything until it's over,'' he said, ''and I don't think it's over.''
---
AP Baseball Writer Janie McCauley, AP Sports Writers Noah Trister and Howard Fendrich and AP freelance writer Adriano Torres contributed to this report
---
---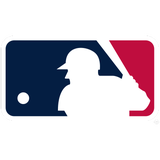 Get more from Major League Baseball
Follow your favorites to get information about games, news and more
---