Major League Baseball
Major League Baseball
A's, Tigers locked in AL arms race
Published
Aug. 4, 2014 3:45 a.m. ET

DETROIT (AP) Maybe this year they'll play seven.
When the Oakland Athletics and Detroit Tigers met in the postseason the last two years, they pushed each other to the limit - which in the Division Series means Game 5. Justin Verlander pitched the Tigers to victory both times, but that will feel like a mere prelude if there's another rematch this October.
The A's have baseball's best record, while Detroit has the game's biggest division lead. The postseason is familiar ground for both franchises, but it's been 25 years since Oakland's last World Series title, and 30 since Detroit's.
And if the trade deadline was any indication, the A's and Tigers are both willing to go for broke. Oakland acquired left-hander Jon Lester on Thursday, only for Detroit to answer a few hours later by trading for lefty David Price. It was all part of an arms race precipitated by two of the game's most successful general managers - Billy Beane of the A's and Dave Dombrowski of the Tigers.
''It didn't surprise me because Dave Dombrowski, he knows how to make big deals,'' Beane said. ''He's been doing it for a long time. Dave is very good at what he does and he's very good at making big deals.''
There's been nothing subtle about Detroit's pursuit of a championship. The Tigers may have baseball's most recognizable roster in terms of star power. Every American League Cy Young Award and MVP winner from 2011-13 currently plays for Detroit.
Oakland is known for its modest payrolls, but this year's A's look nothing like an underdog. They boldly traded top prospect Addison Russell to the Chicago Cubs in a deal for starting pitchers Jeff Samardzija and Jason Hammel. Then Oakland decided that wasn't enough and added Lester too.
There's a long way to go before the A's and Tigers can start preparing for another postseason matchup, but if they meet this year, perhaps it'll be in the AL championship series - and if that happens, five games may not be enough.
Here are five things to watch around the majors this week:
ONE BY ONE: Those three Cy Young winners in Detroit's rotation are Max Scherzer, Price and Justin Verlander - and they'll start in that order at Yankee Stadium beginning Monday.
LOCAL RIVALS: This is what baseball fans in the nation's capital envisioned when the game returned to Washington in 2005: The first-place Nationals host the first-place Orioles on Monday night. The two division leaders will play only one game, however. It's a makeup of a rainout from last month.
LOCAL RIVALS, PART II: The Dodgers and Angels play four games - two in each team's ballpark - starting Monday. Both Los Angeles teams are in tight division races. The Dodgers lead San Francisco by 2 1/2 games in the NL West, while the Angels trail the A's by only one in the AL West.
REMATCH: This certainly isn't what the Boston Red Sox had in mind when the schedule first came out. They'll play at St. Louis in a World Series rematch this week, but the last-place Red Sox are already looking to the future after trading Lester, John Lackey, Stephen Drew and Jake Peavy before the deadline. Lackey was traded to the Cardinals, but he is not scheduled to start against his former team.
RACE TO WATCH: The most compelling division down the stretch might be the NL Central, where Milwaukee, St. Louis and Pittsburgh are now separated at the top by only 1 1/2 games. Fourth-place Cincinnati is only 4 1/2 games behind the division-leading Brewers.
Even with two wild cards in each league now, there won't be enough room in the postseason for all of them.
STAT OF THE WEEK
There are currently 26 pitchers with ERAs at 3.00 or below, led by Clayton Kershaw of the Dodgers at 1.71. Fifteen years ago, Boston's Pedro Martinez led baseball with a 2.07 ERA - but only four other major leaguers were at 3.00 or below. (Randy Johnson, Kevin Millwood, Mike Hampton and Kevin Brown.)
---
---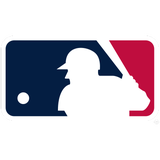 Get more from Major League Baseball
Follow your favorites to get information about games, news and more
---