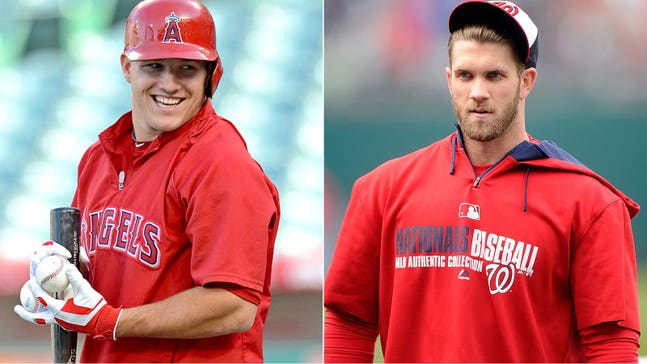 Angels' Trout returns compliments, praise to Nats' Harper
Published
May. 28, 2015 11:13 a.m. ET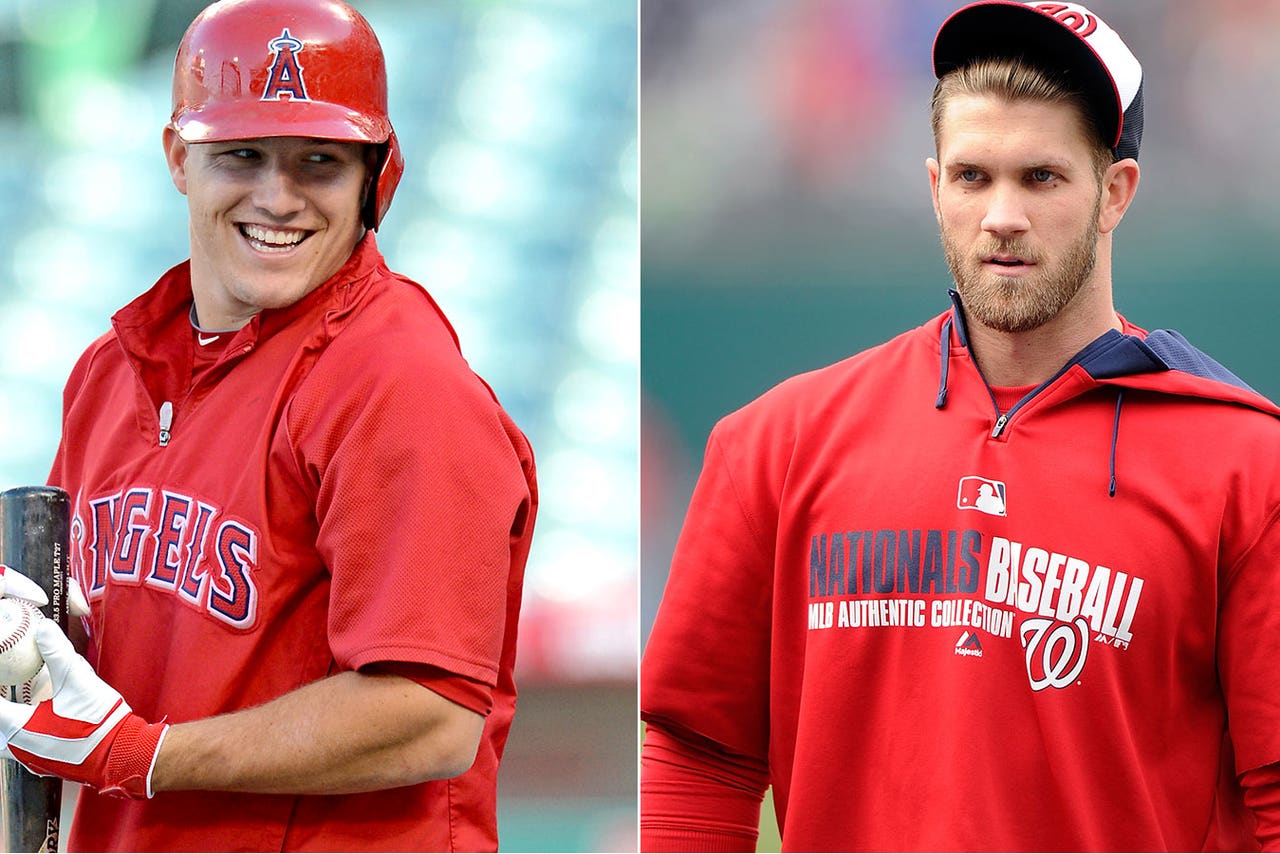 After Washington Nationals outfielder Bryce Harper recently heaped praise upon Los Angeles Angels star Mike Trout, the Halos' star center fielder returned the favor. 
MLB.com's Alden Gonzalez caught up with Trout before the Angels' game on Wednesday night and asked him for his thoughts on the fiery Harper, who is off to an MVP-caliber season so far in 2015. Trout offered this up regarding Harper's comments: "It's good. Obviously we're both young guys coming up in the league. It's fun to watch when guys succeed at such a young age. Not just his offensive stats; his defensive play is standing out, too."
Trout, no stranger to eye-popping performances himself, added that it's 'fun' to watch Harper play at such a high level: "He's having an unbelievable year, for sure, and he's handling it well," Trout said. "I'm sure he's getting pulled in every which direction. It's pretty special what he's doing on the field."
---
---