Major League Baseball
Major League Baseball
Angels 3, Blue Jays 1
Published
Apr. 10, 2011 10:18 p.m. ET

The Toronto Blue Jays sensed that they were going to have another tough time scoring runs against nemesis Jered Weaver, and they were right.
The Los Angeles Angels' ace struck out a career-high 15 over 7 2-3 innings in a 3-1 victory Sunday. He allowed a run and four hits while throwing 125 pitches.
The Blue Jays had no hits and two walks through the first 4 1-3 innings before Travis Snider beat out an infield single to the right of second base.
''In a game where you know you're going up against a guy like Weaver, the way he was throwing the ball with command today, we knew it was going to be a tight game,'' Toronto manager John Farrell said.
Weaver, whose 233 strikeouts last year made him the first Angels pitcher to lead the big leagues in that category since Nolan Ryan in 1977, faced a team that produced a major league-best 257 home runs and fanned seven of his first 10 batters. Weaver beat the Blue Jays for the fifth straight time, improving to 7-1 against them with a 2.68 ERA.
''I'm pretty sure a pitcher can get in a team's head. I've seen it happen. But I think anybody that he faced today, he probably would have had their number,'' Angels teammate Torii Hunter said. ''He hit his spots in and out, hard and soft, and he was hitting the corners with his changeup. He had 15 strikeouts, so not too many people were going to hit him today.''
In the eighth, it came down to a showdown between Weaver and Jose Bautista, last year's major league home run leader. Bautista represented the go-ahead run at the plate after a pair of one-out walks, but Weaver struck him out with his final pitch of the day.
''I'm not going to lie. I was obviously getting a little tired,'' Weaver said. ''That 3-2 pitch to Bautista was a slider - and thank God he swung at it, or else it would have been bases loaded.''
Hisanori Takahashi came in to retire cleanup hitter Adam Lind on a comebacker and Fernando Rodney pitched a perfect ninth for his second save.
''It's a tough lineup to face, but I had my fastball command early and my slider was as good as it's been in a long time,'' Weaver said. ''So I matched up pretty well with a bunch of righties in the lineup.''
The Angels got some additional help from a costly error by Toronto center fielder Rajai Davis that led to a pair of unearned runs in the fourth. Peter Bourjos drove them in with a triple, helping Los Angeles take two of three in the series.
Hunter opened the scoring with an RBI single in the first. Alberto Callaspo led off the fourth with an infield single back to the box that was too hot for Jo-Jo Reyes to handle cleanly, and Mark Trumbo followed with a fly to center that Davis dropped. Two outs later, Bourjos hit a liner toward the wall in right-center that increased the lead to 3-0.
Davis left in the fifth because of right ankle irritation from a previous injury.
''He's dealing with some lingering effects of the ankle and he's probably going to need a couple or three days,'' Farrell said. ''We need to give him a little time to try to get ahead of it. I don't necessarily think the soreness in the ankle led to that particular play, just because he was able to get himself in position underneath the ball.''
Angels left fielder Vernon Wells was 1 for 13 with one RBI in his first series against the team he spent his first 12 big league seasons with. His most embarrassing moment came in the Blue Jays' sixth inning, when he lost track of the number of outs after Toronto finally broke through against Weaver with an RBI single by Yunel Escobar.
Bautista took a third strike he thought was off the plate, and Wells caught Lind's lazy fly for the second out. He started to jog in with his head down, then realized it wasn't the third out, and both runners alertly moved up a base. But Weaver bailed out his new teammate by retiring Aaron Hill on a popup.
''He said that hasn't happened to him in seven years,'' Hunter said of Wells' mistake. ''So he got it out of the way, and it probably won't happen to him for another seven years. I've done it once or twice in my career, too.''
Reyes (0-1) gave up three runs - one earned - and six hits in seven innings with six strikeouts.
''Jo-Jo did everything we could have asked. He got us deep in the game, and we're sitting there a base hit away from tying it,'' Farrell said.
NOTES: Weaver became the first Angels pitcher with 15 strikeouts in a game since May 23, 1995, when left-hander Chuck Finley fanned 15 Yankees and pitched a two-hitter in a 10-0 win at the Big A. ... Among the sellout crowd of 43,525 was Anaheim Ducks 50-goal scorer Corey Perry, taking a breather before they begin the NHL playoffs. ... Weaver has allowed three earned runs or fewer in his last 10 starts with a 1.90 ERA during that stretch.
---
---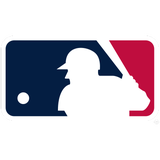 Get more from Major League Baseball
Follow your favorites to get information about games, news and more
---