Major League Baseball
Major League Baseball
Alleged Biogenesis supplier pleads not guilty to federal charges
Published
Oct. 23, 2014 4:32 p.m. ET

A man described by the Drug Enforcement Administration as a black-market chemist who concocted athletic performance-enhancing drugs in his garage pleaded not guilty Thursday to criminal charges arising from Major League Baseball's recent drug scandal.
Paulo Berejuk, 50, entered the plea during a federal court hearing on charges of conspiring to distribute testosterone and human growth hormone, both controlled substances.
The DEA says that Berejuk for years was the main supplier for Anthony Bosch, former owner of the now-closed Biogenesis of America clinic on Coral Gables that sold banned substances to MLB players and other athletes, some still in high school. Authorities say Berejuk was paid as much as $20,000 a month for his work.
Berejuk, a permanent legal U.S. resident originally from Brazil, was also ordered jailed without bail until his trial. U.S. Magistrate Judge Barry Garber agreed with prosecutors that Berejuk might flee to Brazil and is a danger to the community because he was dispensing controlled substances without a medical or pharmaceutical license.
And it appears Bosch's arrest in August may not have stopped Berejuk. DEA Agent Gene Grafenstein said when Berejuk was arrested earlier this week, a powder was found at his home that is used in producing human growth hormone.
"He has still been purchasing items that could possibly be made into substances," Grafenstein said in court.
The case has resulted in a half-dozen other arrests and suspensions for 14 MLB players, most notably the record season-long suspension for New York Yankees star and three-time American League MVP Alex Rodriguez. Bosch has pleaded guilty and is cooperating with investigators, including providing key information to the DEA about Berejuk's involvement.
Berejuk was added to a criminal case that also charges Rodriguez's cousin, Yuri Sucart, and former University of Miami pitching coach Lazaro "Laser" Collazo. They have pleaded not guilty and are awaiting trial currently set for Jan. 12.
In attempting to gain his release on bail, Berejuk attorney Robert Barrar noted the high-profile nature of the case and pointed out that Berejuk traveled to Brazil as recently as this summer and returned to the U.S. each time.
"He's gone out of the country and come back knowing he might be arrested," Barrar said. "All we're asking for is some kind of reasonable bond."
But the judge was unmoved, noting that Berejuk still has family in Brazil where he could seek refuge.
The two drug distribution conspiracy charges against Berejuk carry a combined maximum 15-year prison sentence. No trial date has been set. 
---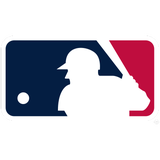 Get more from Major League Baseball
Follow your favorites to get information about games, news and more
---