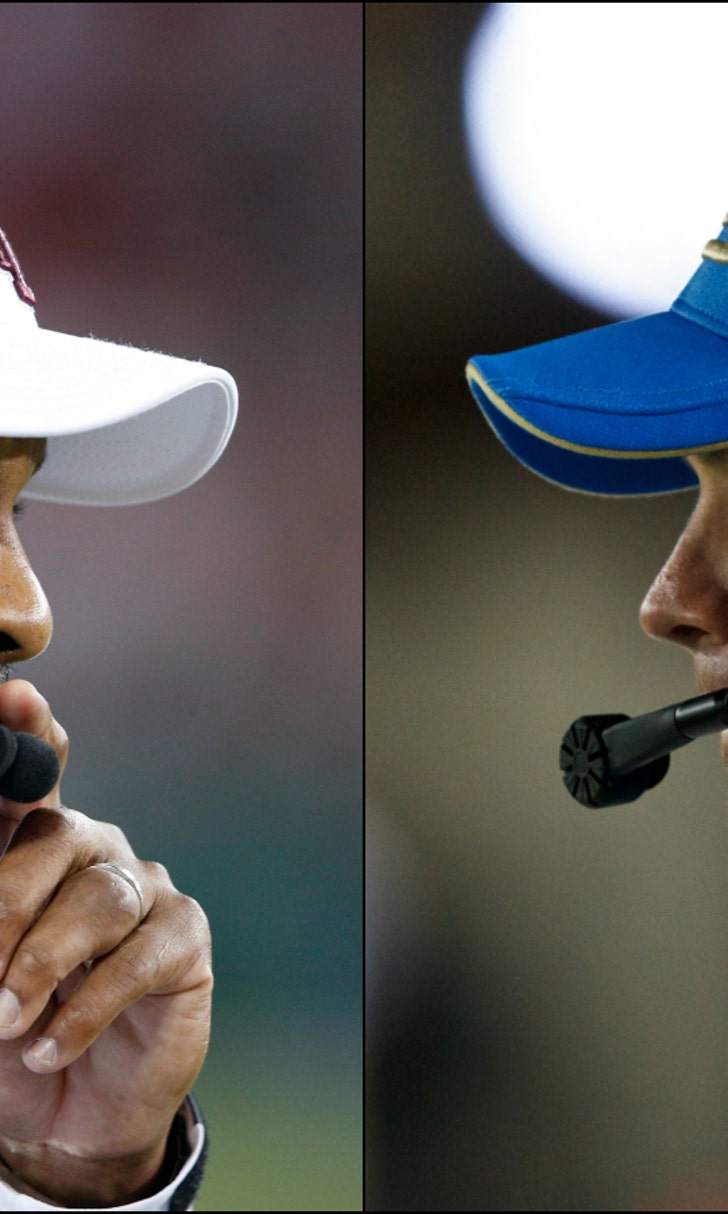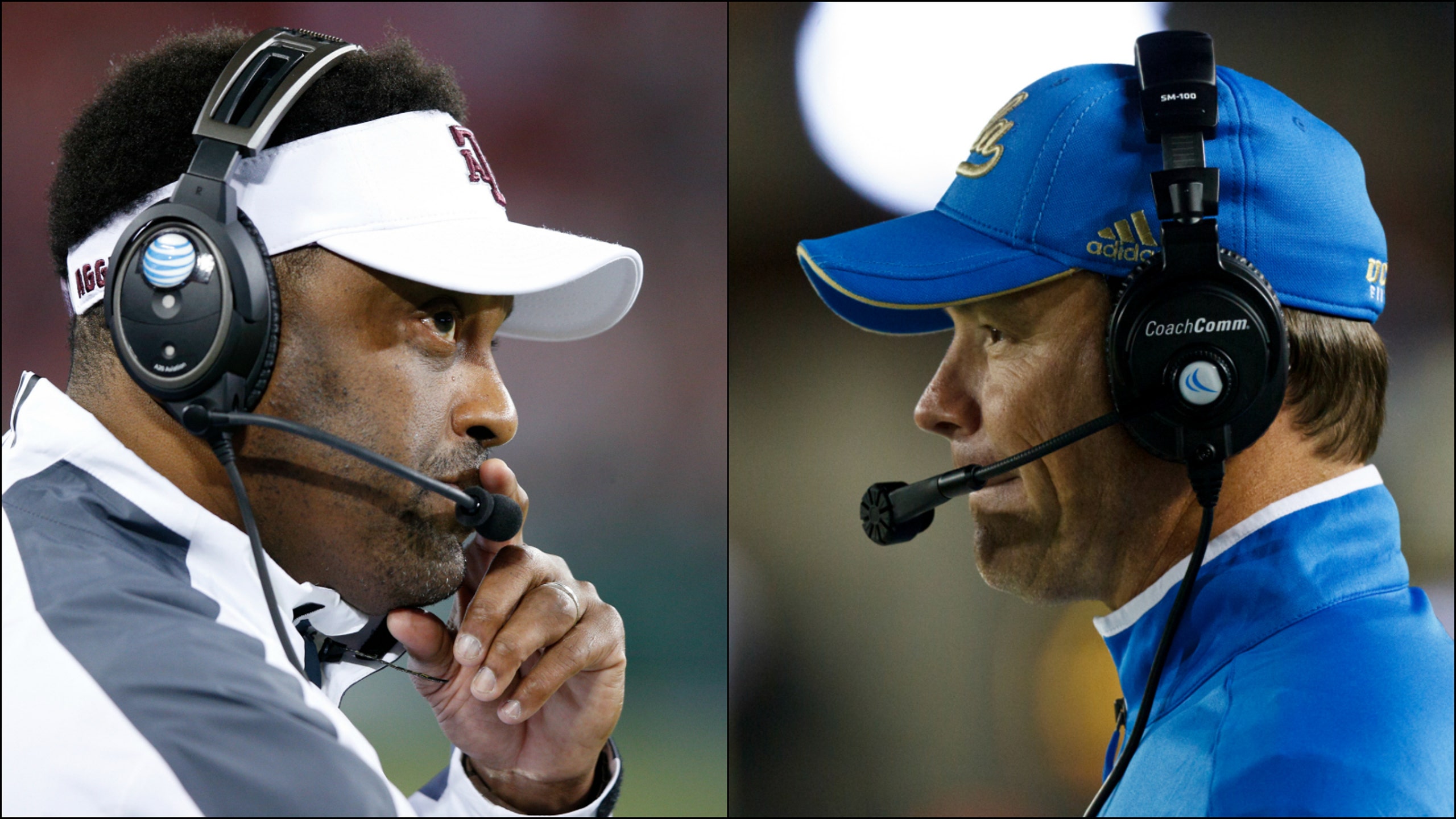 Why UCLA-Texas A&M is the most important game of college football's opening weekend
BY foxsports • November 15, 2016
We've been blessed with a stellar opening weekend to the college football season — perhaps the best there's ever been.
We have powerhouses against powerhouses playing on both coasts and everywhere in between, all for our viewing pleasure.
Week 1 used to be for cupcake games. For instance: Over the last five years, Oklahoma played Akron, Louisiana Tech, Louisiana-Monroe, UTEP (on the road ...) and Tulsa. This year they play the reigning Sugar Bowl champions, Houston, and they'll even travel to H-Town for the game.
Teams are now willing to schedule tough early because of the College Football Playoff. You need to pad the resume a bit these days — there are only four spots and you can't count on your conference schedule to make your case for you anymore.
But there's a flip side to that, as the term "quality loss" now exists in college football.
Because of that, these big-time opening week games don't have as much meaning as we might presume. One loss used to mean your season was effectively over — unless you were Alabama. Now, the season has become a 14-week resume comparison, and if you start with a solid resume, you can rebound from an early-season loss.
But UCLA and Texas A&M don't start the season with strong resumes — they both enter the 2016 campaign needing to prove their worth — and that's why their matchup in College Station is the weekend's most important game.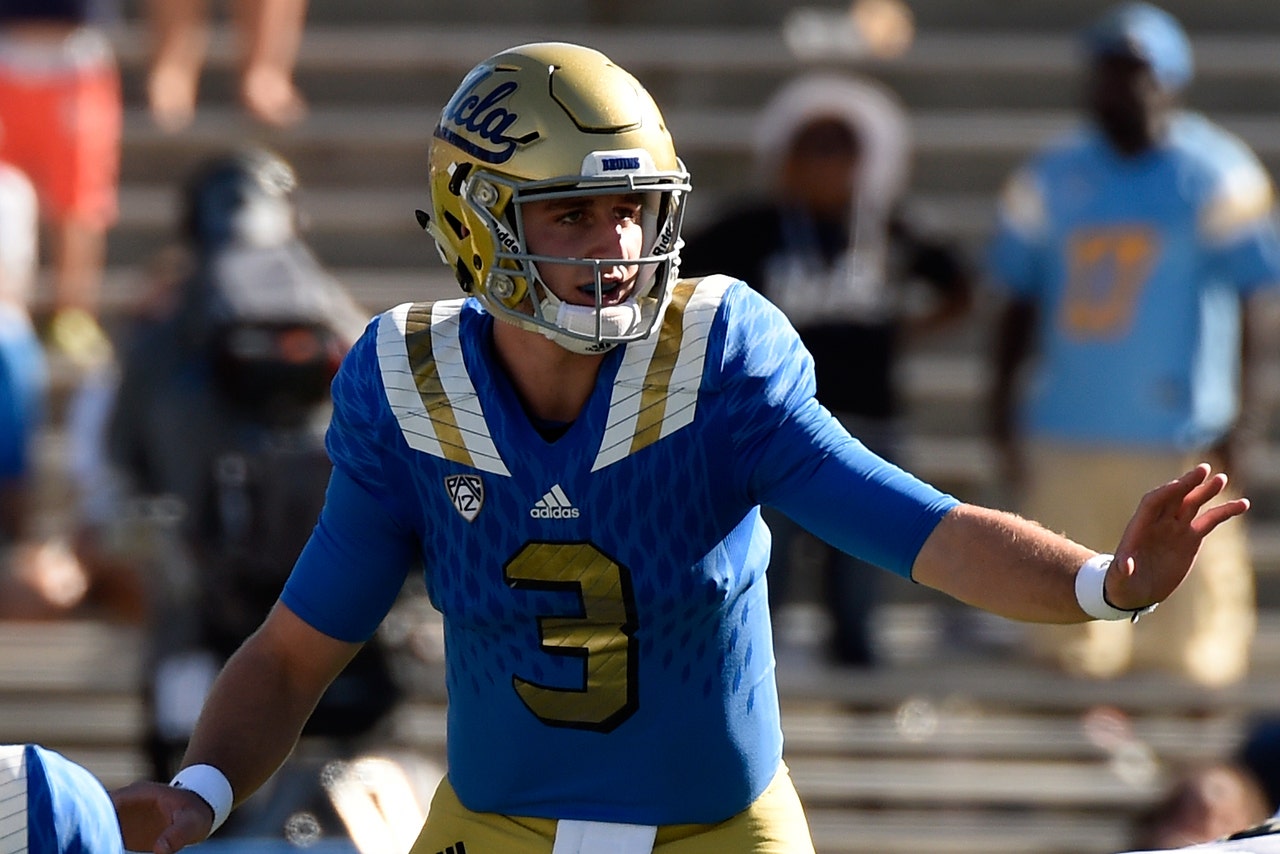 There's no other way to put it: Texas A&M and UCLA start the season as second-tier teams. They have the talent to be considered elite — everyone in the nation can see the teams' potential, but they also see perennial underachievers.
The best way to prove that this season is different is to go out and beat the other underachieving team, empathically, in Week 1.
In many senses, this is an elimination game. The winner garners the all-important benefit of the doubt while the loser has to work that much harder the rest of the year to prove that they've changed.
Which side would you rather be on?
Reputation matters in college football. Poll voters and the College Football Playoff committee aren't selecting, they're eliminating — and they're looking for any reason to write a team off.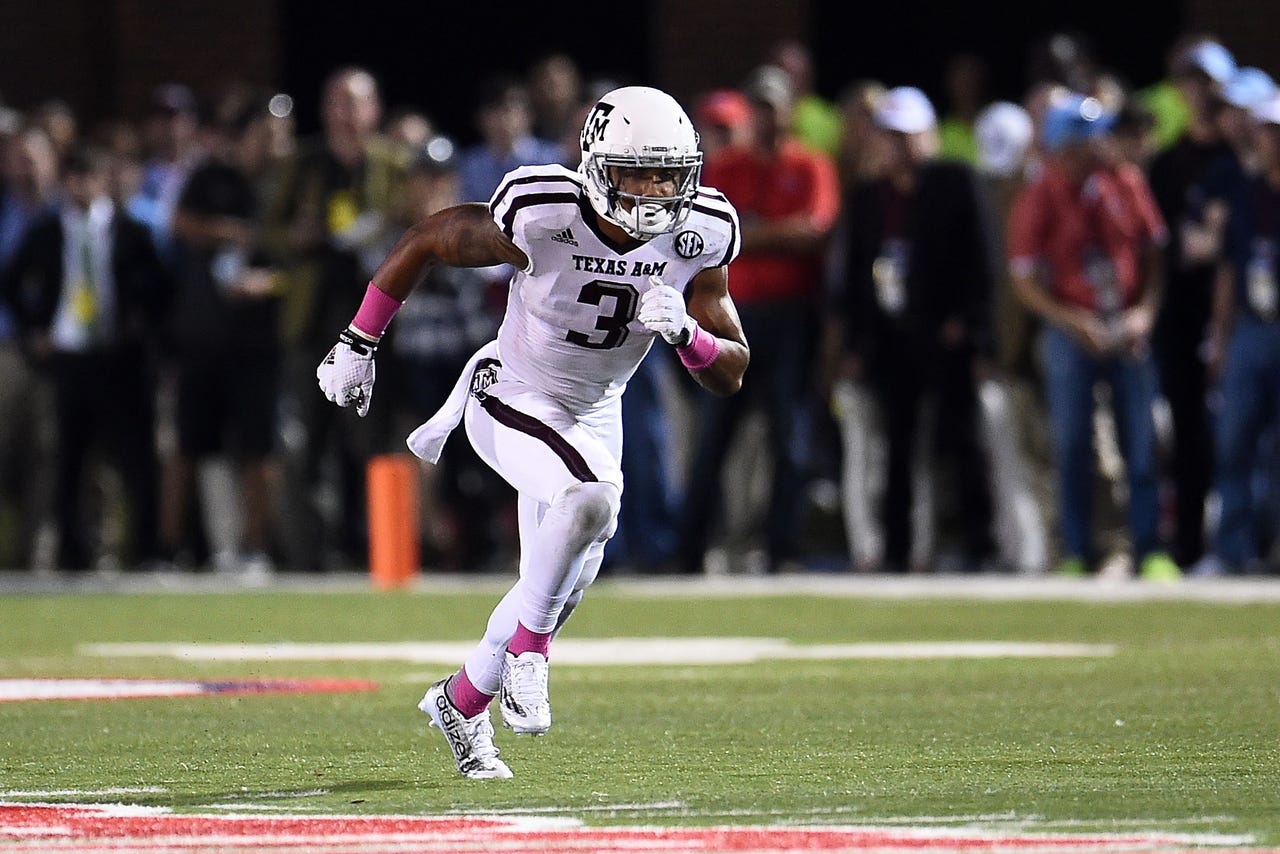 Call it the benefit of the doubt or positive confirmation bias, but it plays a much larger role in the college football season than anyone cares to say. There will be surprise teams that start the season outside the Top-25 that trend upwards, and they'll need places to go in the polls, but they won't replace any teams in the Top 10 — that would admit that national preseason sentiment was incorrect.
So the easiest teams to eliminate are the second-tier squads like UCLA and A&M, which enter the season ranked No. 16 and, ostensively, No. 27 in the AP poll. One loss from them, and they're out of the picture. And if you're going in-and-out of the AP poll, you're not a real playoff contender, even if you end up winning your conference because of parity in your division.
The game is also huge for the Pac-12, which was left out of the Playoff last year, despite Stanford going 12-2 — David Shaw's team lost Week 1 to Northwestern and was never able to do enough to overcome that loss. Now the Pac-12 enters the season looking like the odd conference out of the Playoff. A UCLA win over a Texas A&M team that wins 10 games (that's well within reason, even if they start the season with a loss) would do wonders for the conference's reputation. 
Ultiamtely, bot Texas A&M and UCLA will have plenty of chances to prove they're for real this year, but if they wait until the conference season, it'll likely be too late to prove that they deserve to be in the playoff. In college football, you first need to prove you should be taken seriously, and then you need to prove it once more to be considered a title contender.
Teams like Alabama and Clemson and even Oklahoma and LSU have already proven it in the eyes of the voters and selection committee — they have the benefit of the doubt.
So while there's a loaded slate of games this weekend, featuring plenty of preseason title contenders and teams that are with Texas A&M and UCLA in the second tier, there's only one game where both participants have a shot at the national championship — no matter how distant it might be — on the line.
---
---