College Football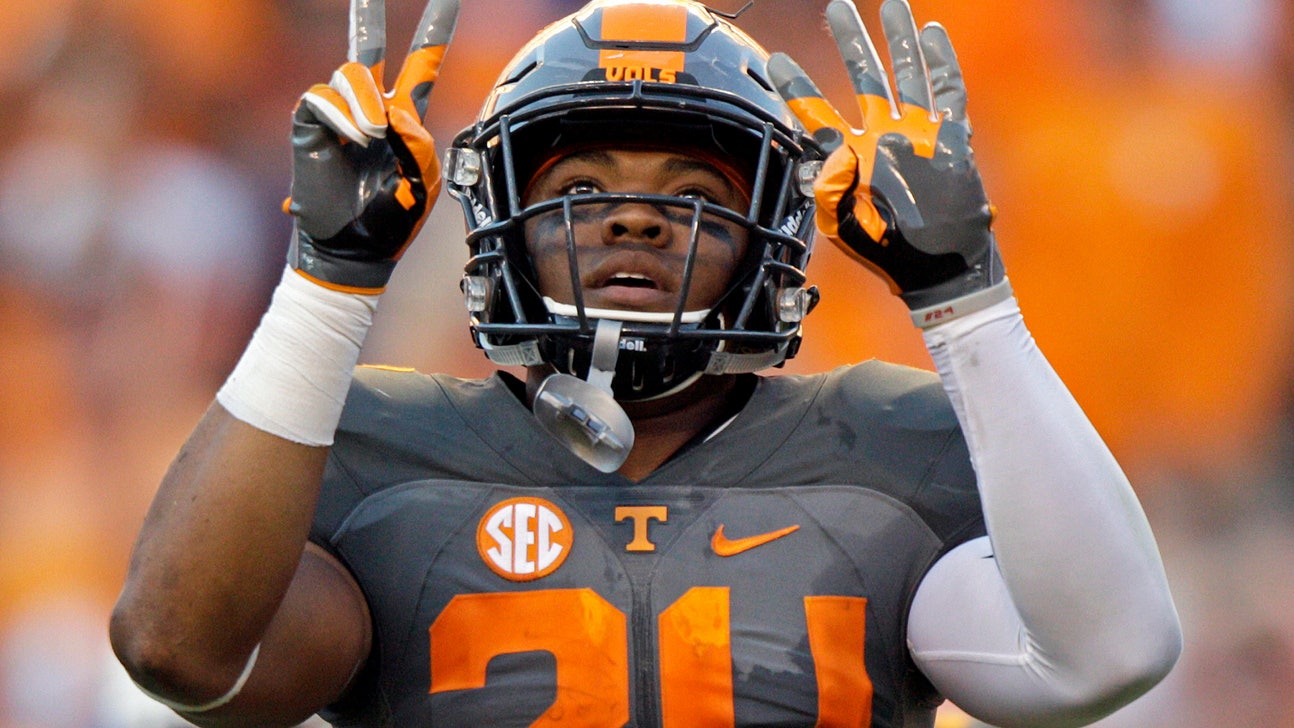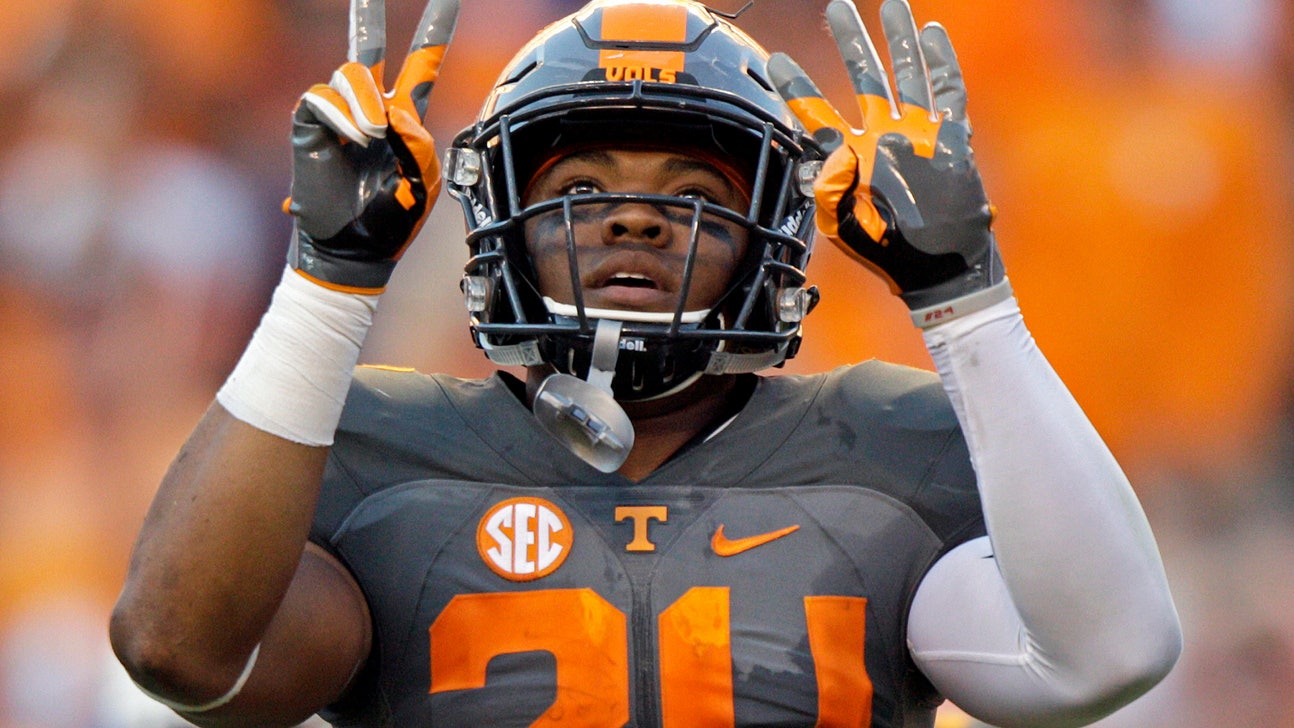 College Football
Vols' Kelly grateful to finish his career on his own terms
Updated
Mar. 4, 2020 5:52 p.m. ET
KNOXVILLE, Tenn. (AP) — Tennessee safety Todd Kelly Jr. always believed he'd play for his hometown school again and end his college career on his own terms, no matter how much his knee problems threatened to derail those plans.
Now the fifth-year senior is getting that chance.
Kelly was Tennessee's leading tackler two years ago , but a knee injury limited him to two games in 2017 and sidelined him for the start of this season. After working his way back, Kelly has started Tennessee's last two games to boost an injury-riddled secondary.
"I never had a doubt in my mind that I was going to play the game of football again," Kelly said.
Kelly might not ever recapture the form he showed in 2016, when he recorded 71 tackles for a team that went 9-4 and finished in the Top 25. But the fact he's playing at all shows the tenacity of this Knoxville resident.
"Todd will be the first to tell you he's probably not the same player that he was two or three years ago because of his leg, but it's kind of a testament to his character about working hard to get back to give himself an opportunity," Tennessee coach Jeremy Pruitt said. "He's a smart guy who's got a toughness. We're glad that he has got himself able to play."
Kelly's knee injury caused him to play just two games last year during a 4-8 season that included the firing of Butch Jones , the coach who recruited him to Tennessee. Kelly graduated in May with a degree in biological sciences, so he had no real need to return for a fifth year and try to impress a new coaching staff.
He came back anyway and said it wasn't a tough decision at all.
"My blood runs orange," said Kelly, the son of former Tennessee defensive end and first-round draft pick Todd Kelly Sr. "I grew up here, a Knoxville native. So when I had a decision to come back again, why would I not try to extend my career for this ball team and for this community and this city? I wanted to play for Coach Pruitt. He's a great coach, a great defensive mind."
Even when he hurt himself again during an offseason incident in which he fell from a 30-foot wall and required a trip to the hospital, Kelly remained steadfast in his desire to return. The fall occurred during an argument with his girlfriend that didn't result in any charges.
His comeback wouldn't be easy.
Kelly sat out Tennessee's first four games as he worked his way back. His first appearance of the season was in special-teams duty Sept. 29 against Georgia. He accepted this lesser role and devoted himself to helping out his younger teammates.
"He had a significant injury," Pruitt said. "He worked really hard to give himself a chance to come back. It was late in the summer before he was actually kind of running around and participating a little bit, and as long as he'd been off, it takes a while to get your body back in shape."
His responsibilities expanded as Tennessee (4-5, 1-4 SEC) dealt with injuries to safeties Micah Abernathy and Trevon Flowers, who have each missed the Vols' last four games. Pruitt says the availability of Flowers and Abernathy for Saturday's matchup with No. 12 Kentucky (7-2, 5-2, No. 11 College Football Playoff) will be a game-time decision.
Kelly made six tackles in a 27-24 loss at South Carolina two weeks ago. He followed that up by getting seven tackles in a 14-3 victory over Charlotte last week.
"He just kept his head down and kept grinding," safety Nigel Warrior said. "He wanted to get back on the field, and that's what he's doing now. He's doing a great job. He's fighting. Every day, he's fighting."
After growing up in Knoxville as the son of a former Tennessee star, Kelly has a special appreciation for this opportunity.
He's savoring this final chance and wants to make the most of it.
"I've learned so much about the game of football and about this program that I didn't even know when I was younger, coming to every home game in the stands in Section YY, looking down on the Tennessee Volunteers running through the 'T,' " Kelly said. "When I think about how I have only two more opportunities to do that, it's a blessing. I'm going to cherish every moment."
---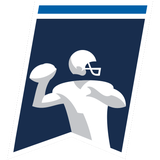 Get more from College Football
Follow your favorites to get information about games, news and more
---