Arizona State Sun Devils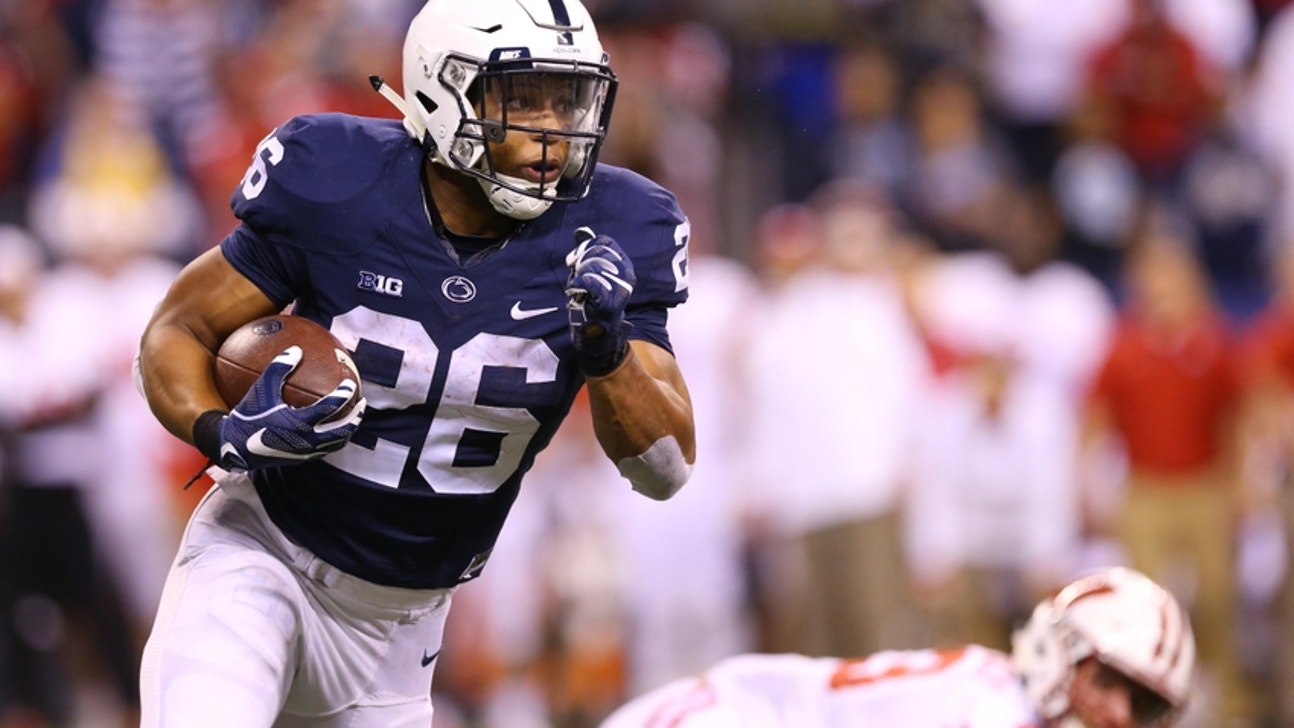 Arizona State Sun Devils
Shutting Down Saquon Barkley is First Priority for USC in Rose Bowl
Updated
Mar. 4, 2020 8:13 p.m. ET

Fansided, Alicia de Artola/FanSided via Reign of Troy
USC football's first priority in the 2017 Rose Bowl is to shut down Penn State's Saquon Barkley, a bruising and home-run-hitting running back.
USC head coach Clay Helton has repeated it over and over again since he took over as the Trojan head coach — the key to winning is running the ball and stopping the run.
That mantra holds true for the Trojans as they prepare to take on the Penn State Nittany Lions in the Rose Bowl
Though PSU boasts a potent passing attack, USC's coaches have singled out the ground game as their big priority, focusing on making their opponent one-dimensional.
"Well, obviously, if you look at the numbers, they're very talented running the ball, and that'll be the first and foremost thing that we need to guard against," defensive coordinator Clancy Pendergast said.
The numbers are actually a bit perplexing.
Penn State ranks 74th in rushing S&P+, an opponent-adjusted advanced statistic measuring the effectiveness of a rushing attack based on efficiency and explosiveness, among other factors.
They're not particularly efficient, running the ball "successfully" just 40 percent of the time, which ranks 100th nationally.
And they're not consistently explosive either, ranking 96th in the country in IsoPPP, the S&P+ metric reflecting explosiveness.
The root of that seems to come back to the offensive line. They're prone to giving up tackles for loss, allowing a 24-percent stuff rate, which ranks 121st. And the number of successful rushes which can be attributed to the success of the line is low, sitting 113th nationally.
As a result, the Nittany Lions have averaged just 168.85 yards per game on the ground in 2016.
The Penn State rushing attack can appear like nothing to fear, but the context matters. Specifically, Saquon Barkley matters.
Regardless of the Lions' trouble with consistent production, Barkley is an NFL prospect at running back, one who finished the season as the Big Ten's third-leading rusher with 1,302 yards and 16 touchdowns, good for 14th nationally.
At 223 pounds, Barkley is a bruiser.
Nov 5, 2016; University Park, PA, USA; Penn State Nittany Lions running back Saquon Barkley (26) runs with the ball against the Iowa Hawkeyes during the third quarter at Beaver Stadium. Penn State defeated Iowa 41-14. Mandatory Credit: Rich Barnes-USA TODAY Sports
"It's going to be a hard time trying to stop them, because we all know what kind of runner he is. We've got to tackle him with two, three, four of our guys to get him down," Stevie Tu'ikilovatu said.
The sophomore is also intelligent and instinctive.
"He really does a nice job with his vision up inside, and when things kind of close up in there, he can bounce out at the line of scrimmage," Pendergast said.
Elevating Barkley even higher is his speed, which he uses to devastating effect. His 17 rushes of 20 or more yards this season rank eighth in the country.
Tu'ikolovatu was surprised by how quickly the running back hits the hole on tape.
"It's just a blink of an eye and he's gone," the lineman said.
And Barkley can do it whether on a hand off or in the passing game.
"He's versatile. He does everything," Michael Hutchings said. "He blocks, he runs, he catches out of the back field. He's three-dimensional. And I think overall he's one of the best backs that we've seen all year."
Linebacker Cameron Smith likened Barkley to Arizona State's Demario Richard and Kalen Ballage. As far as the combination of size and explosive ability, Smith also sees similarities with Oregon's Royce Freeman.
Barkley's hard running style reminds outside linebacker Uchenna Nwosu of Falcons running back Devonta Freeman.
"He's a very physical running back. He plays hard. He plays through the whistle. He just is a great runner," Nwosu said. "He's for sure an NFL running back for sure. I just can't wait to play against him."
The Trojans haven't and won't ever have to worry about stopping Atlanta's Freeman, but they were successful in neutralizing Richard, Ballage and Oregon's Freeman this year.
Richard and Ballage combined for just 39 yards against USC in October, while Freeman came away with 38 on 10 carries.
Repeating that task will come down to big performances by the Trojan front seven, which has been on a steady trajectory of improvement since the start of the season.
Pendergast singled out defensive lineman Rasheem Green as a player who has grown into his role this season, along with Nwosu on the outside and Smith — recovering from last year's knee injury — on the inside.
Each will play a critical role in shutting down the Penn State ground game, along with the power and preparation of Tu'ikolovatu and the leadership of Hutchings.
More from Reign of Troy
"The guys have really bought in, and the things that we prepare, they're coming to work and doing it, and have done it all year. I think that's helped our defense get better," Pendergast said.
They have, no doubt, gotten better at stopping the run.
In September, Trojan opponents averaged 194.75 yards per game, 4.69 yards per carry and scored seven touchdowns on the ground.
In October, they averaged 194.74 per game, 3.78 per carry and had three touchdowns total. Finally, in November, USC's opponents managed just 77.75 per game, 2.75 per carry and three touchdowns.
In those last two months, the Trojans have held each opposing team well below their season rushing average.
Doing the same to Penn State and Barkley is the final test.
---
---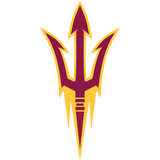 Get more from Arizona State Sun Devils
Follow your favorites to get information about games, news and more
---