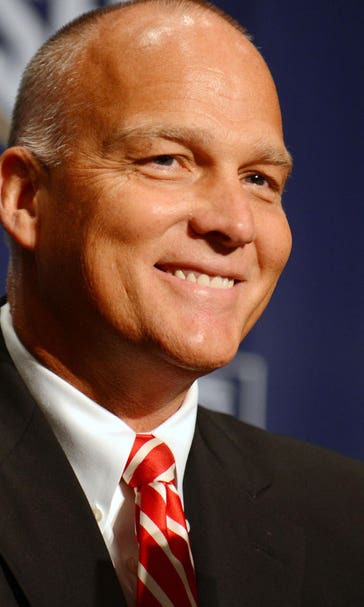 Richt denies being contacted by Miami about head coaching position
October 27, 2015

With Miami firing Al Golden over the weekend, the rumor mill has been churning out one name after another in hopes of one that sticks in South Beach. One of the more prominent names to be mentioned has been Miami alum Mark Richt. 
Would the Georgia head coach really leave Athens before the fan base has the chance to run him off? Apparently not, as Richt was asked to discuss his thoughts on the opening head coaching position with the Hurricanes. 
"I don't think much of it, really," Richt said. "I love my alma mater. The U, no doubt about it. But there's been nobody calling or writing or texting or anything like that. I'm sure they'll find a great coach." 
Those comments were met immediately be audible typing by the reporters in attendance. 
"Man, a lot of tapping going on," Richt added. 
The 'tapping' that appears to have thrown the Dawgs' coach into the ring for the Miami job can pull it out just as fast it would seem. 
---
---