Ole Miss Rebels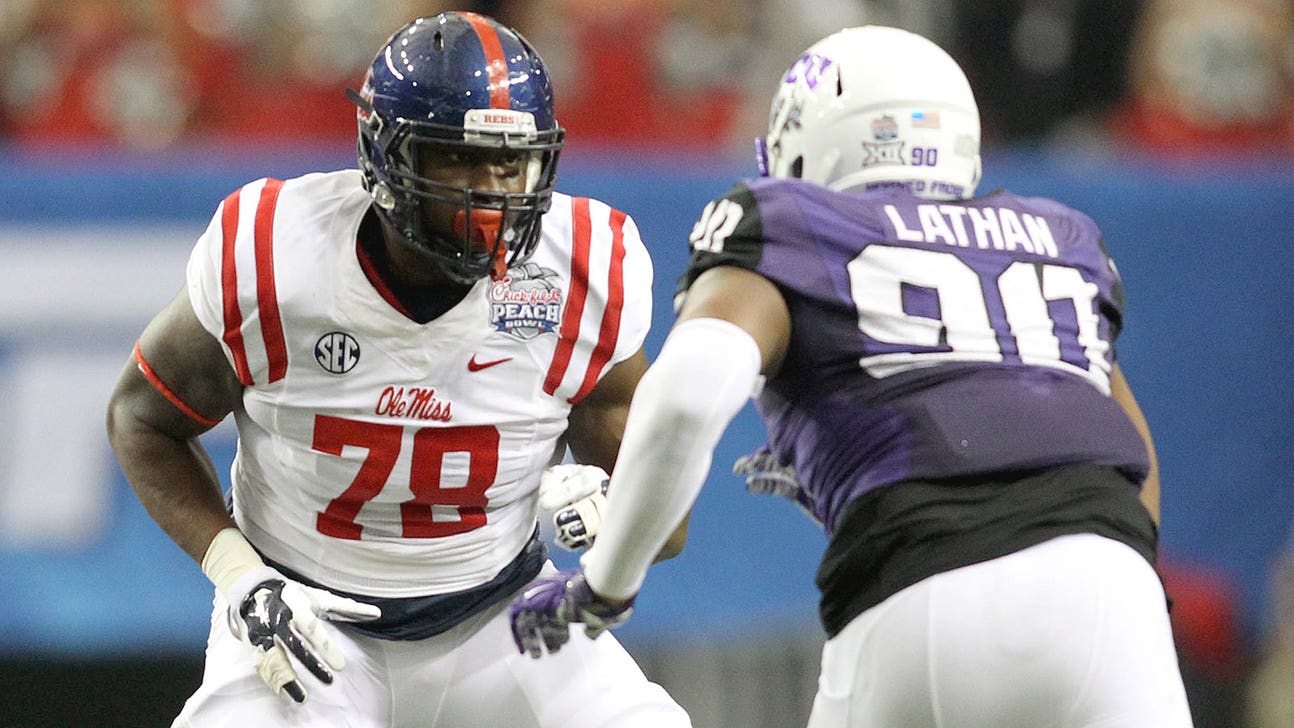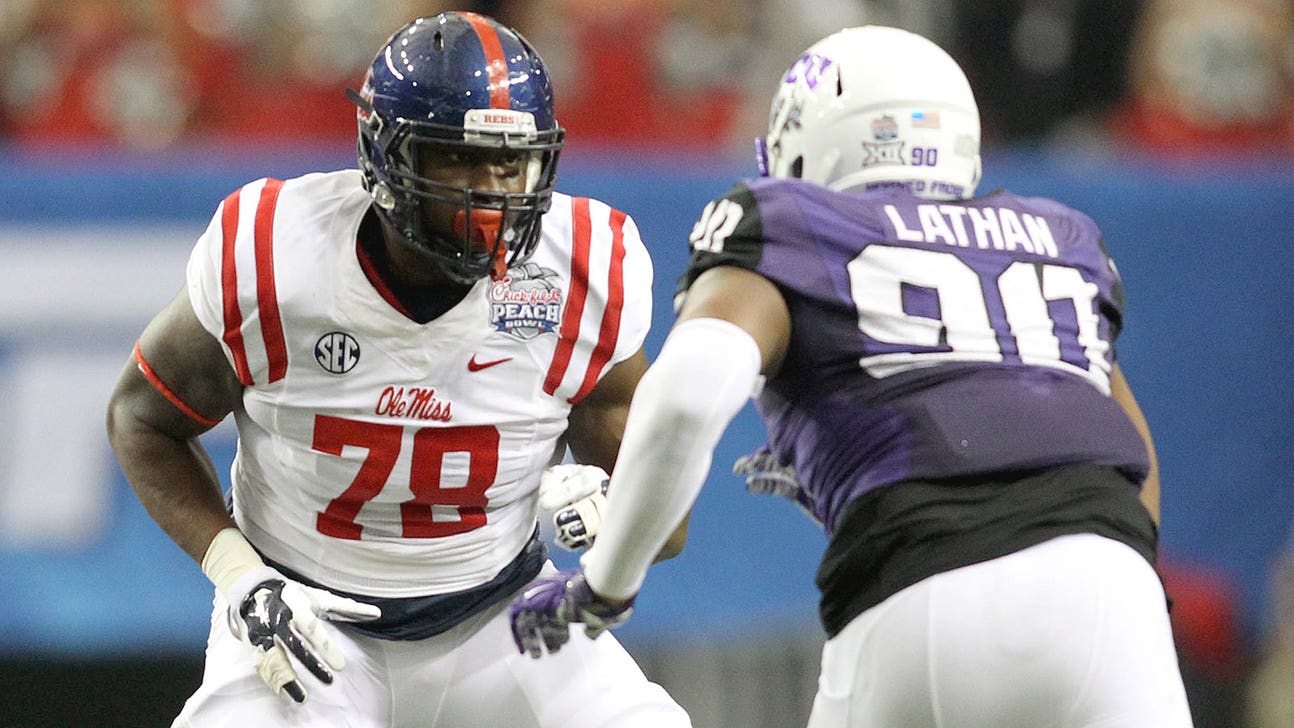 Ole Miss Rebels
Report: NCAA investigating Ole Miss, meets with Tunsil's stepdad
Published
Jul. 3, 2015 6:50 p.m. ET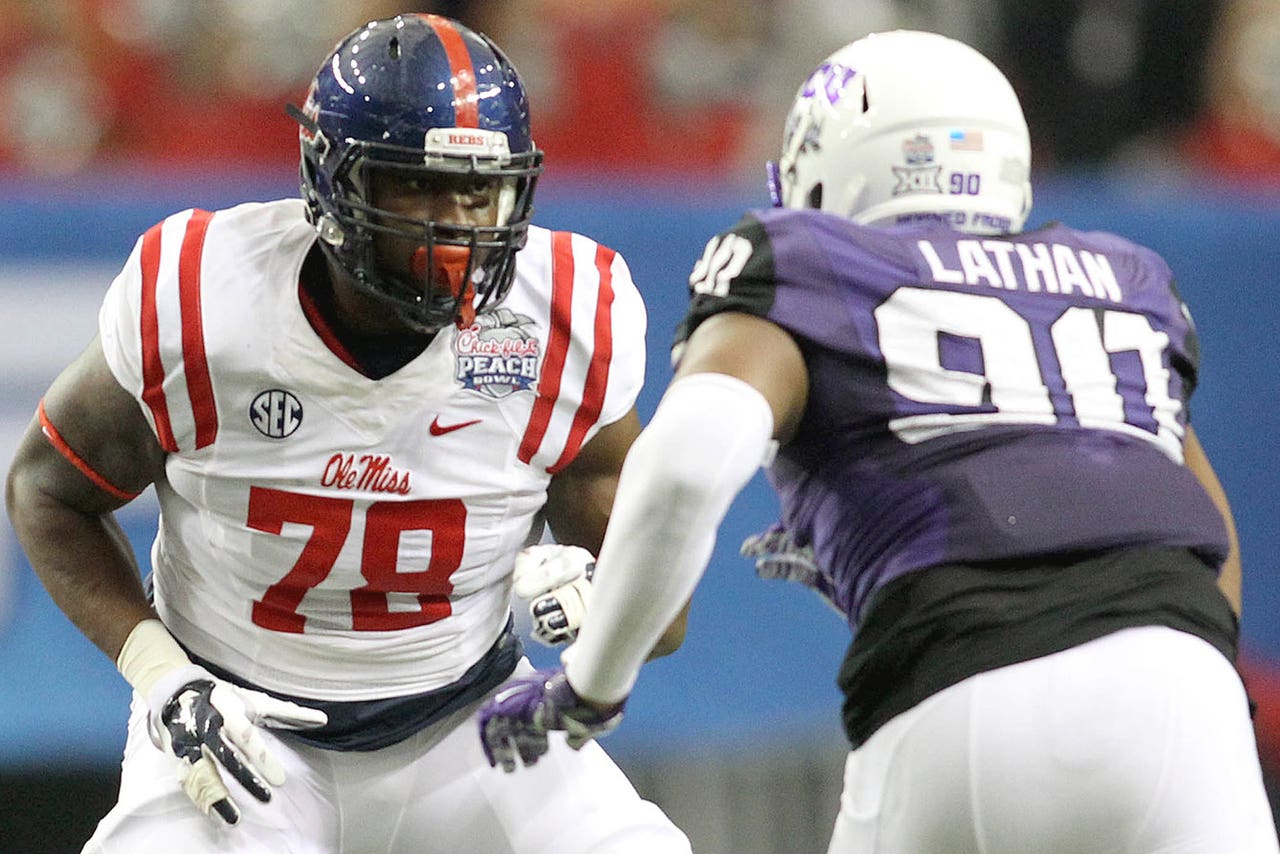 NCAA officials were in Oxford, Miss., on Friday and interviewed the stepfather of junior tackle Laremy Tunsil regarding allegations of multiple rules violations by Ole Miss' football program, the Clarion-Ledger reported.
Lindsey Miller, the stepfather, reportedly told deputies of the Lafayette Country Sheriff's Department last week that Tunsil was "riding around with football agents" at the time of the incident that led to the Rebel star's arrest.
According to the Clarion-Ledger, Miller alleged in a police report that the incident was caused by a warning he gave Tunsil about having contact with agents.
Miller reportedly said Friday that he met with two NCAA officials including the director of enforcement for football for approximately three hours but that he could not comment further.
An Ole Miss representative reportedly said the school and the NCAA have not been in contact and that Ole Miss did not know of any NCAA reps being the area.
On Thursday, Miller reportedly told the Clarion-Ledger that, besides contact made by agents, he is aware of violations that happened while Tunsil was being recruited, including allegations that academic records were falsified and gifts were made by the school. 
Miller also claimed that agents have provided Tunsil with money, clothes and assistance paying for car insurance in addition to transportation.
NCAA eligibility regulations state that a student athlete can't compete if he/she, or his/her relatives or friends, "ever have accepted money, transportation, lodging, entertainment or other benefits from an agent or agreed to have an agent market (his/her) athletics ability or reputation in that sport."
Last weekend, Ole Miss head football coach Hugh Freeze verified Tunsil had been arrested and claimed the player was acting in defense of his mom, Desiree Tunsil.
"His stepfather shoved his mom and Laremy punched him," a source told ESPN. "It's as simple as that. He was defending his mother."
Freeze had also previously addressed the subject of Tunsil and agents in a statement to the Clarion-Ledger on Tuesday.  
"We are aware that Laremy and his family have met with potential agents, which is within his NCAA rights as a student-athlete," Freeze said. "Regarding the altercation, we will continue to gather facts and cooperate with the proper authorities."
According to the Clarion-Ledger, Miller contended he did not push Desiree Tunsil.
Miller told a deputy that he tried to shake Tunsil's hand when Tunsil entered the house but Tunsil pushed him against a wall and began hitting him, according to a Clarion-Ledger story Tuesday that cited a police report.
Both men are pressing assault and domestic violence charges against each other, according to ESPN.
They were booked at and released from the Lafayette County Detention Center, according to the Clarion-Ledger.
Tunsil and Miller have a court date scheduled for July 14, sheriff's department officials reportedly said.
Tunsil is entering his third season with the Rebels and was named an All-SEC (first team) pick by The Associated Press last season. The junior is working his way back from a broken leg and dislocated ankle endured in the team's 42-3 Peach Bowl loss vs. TCU.
---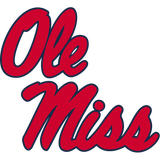 Get more from Ole Miss Rebels
Follow your favorites to get information about games, news and more
---