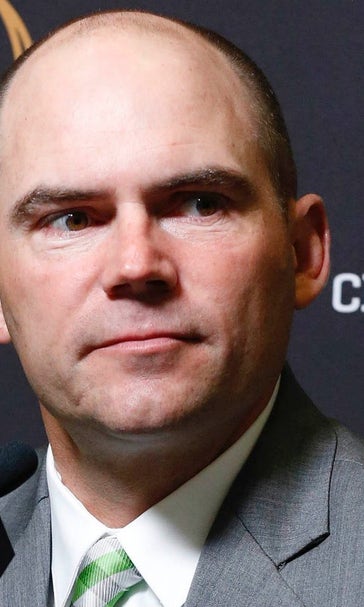 Report: Mark Helfrich says Oregon was only playoff team to face random drug tests
BY foxsports • August 3, 2015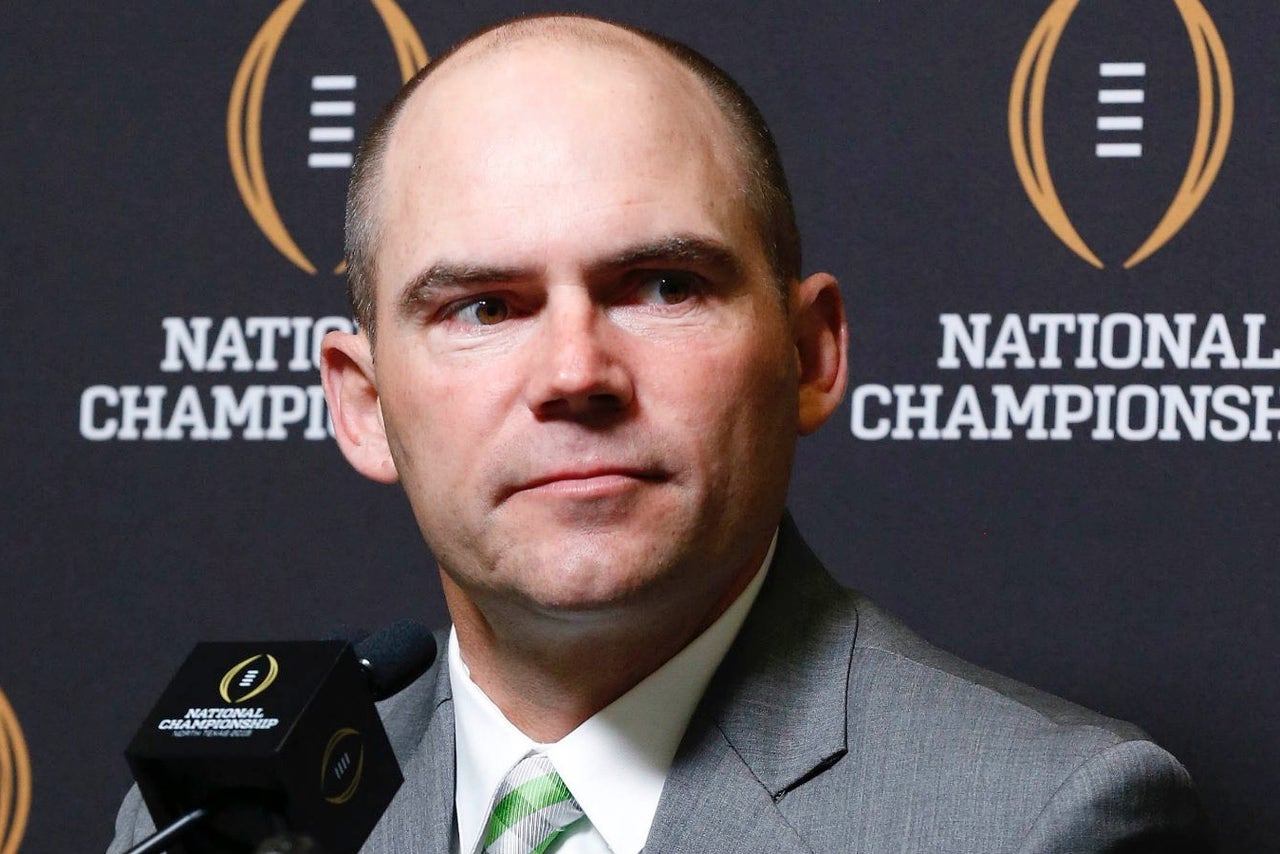 In speaking with Andrew Greif of The Oregonian, Oregon head coach Mark Helfrich made it clear that's he's not thrilled with the NCAA in regards to its random drug-testing of players. 
Speaking at Pac-12 Media Days, Helfrich confirmed that wide receiver Darren Carrington's playing situation is in limbo as the team waits on the appeal of his drug-related suspension prior to the College Football Playoff national championship. Carrington failed an NCAA-administered drug test the week of the Rose Bowl and by NCAA rule he must miss half of the 2015 season. 
Helfrich is not only annoyed by Carrington's situation, but also that the players from the other three College Football Playoff semifinalists were not at risk for the same suspensions. 
According to Helfrich, he's been told that the Ducks were the only one of the four playoff teams that had been subjected to the NCAA's random drug testing. 
"If one team is tested in the College Football Playoff, everybody should be tested in the College Football Playoff," he said, according to Greif. 
The NCAA's ruling on Carrington has been delayed due to "confusion" over whether the new drug policies have been put into place soon enough to minimize the length of Carrington's suspension. 
As the Ducks wait to hear back from the NCAA, Helfrich is making his case. He believes, and rightly so, that the only reason Carrington's suspension is set to be a half a season is due to the fact that the NCAA administered the drug test. Had Carrington failed the a drug test administered by the team, the team would have determined his punishment. 
"A holding penalty is not 10 yards in the first quarter and 25 yards in the fourth quarter," Helfrich said, according to Greif. "There is some element to that right now."
UPDATE:
FOX Sports' Bruce Feldman reports that a source told FOX Sports on Monday that the NCAA tested all four teams.
"However, a source told FOX Sports on Monday that regarding NCAA championship (or CFP) drug testing, when a semifinal round is selected for testing all participating teams in that round are tested."
(h/t CBS Sports)
---
---