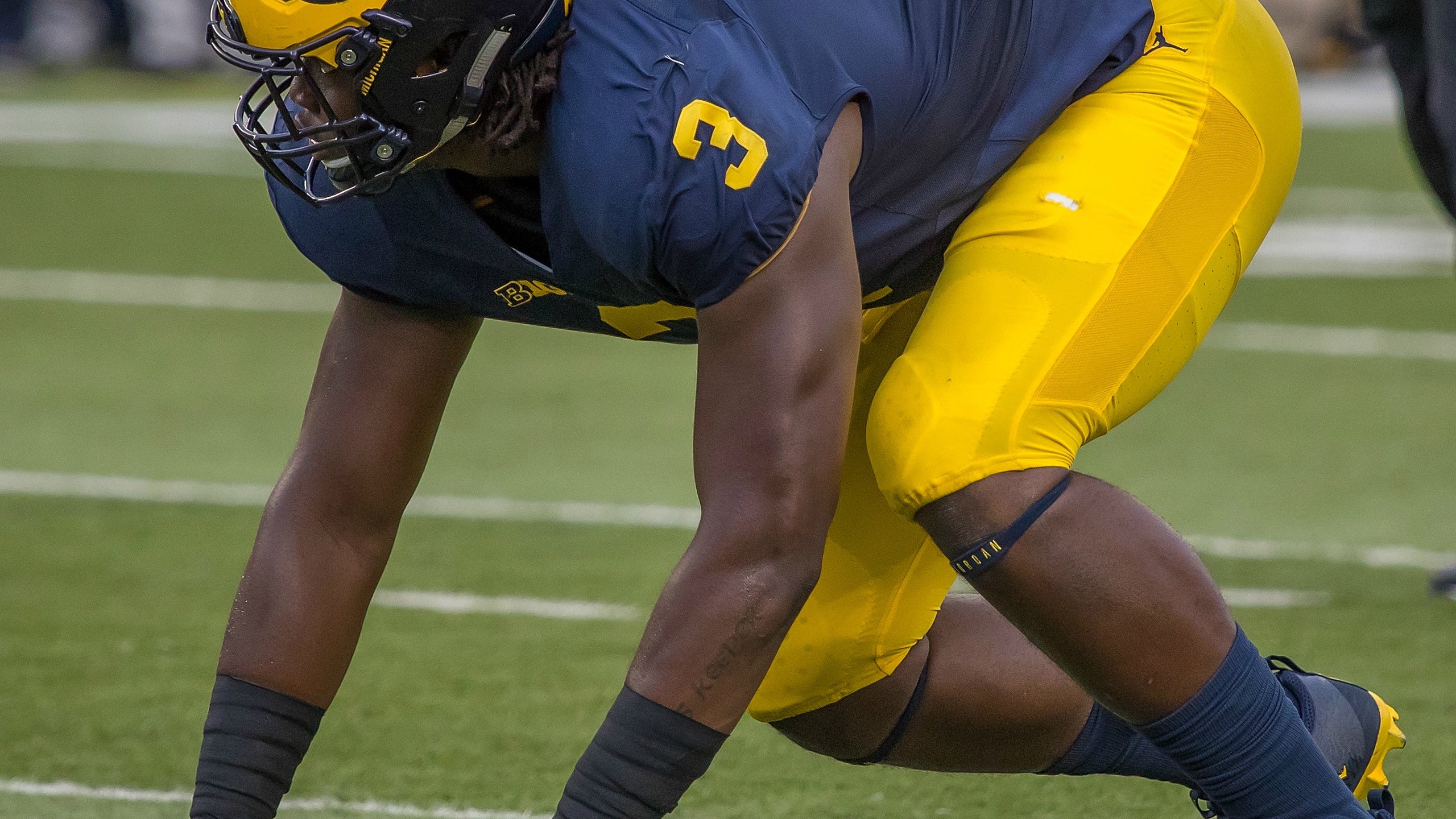 Expect Michigan's Rashan Gary to take a big leap forward in year two
BY Bruce Feldman • March 16, 2017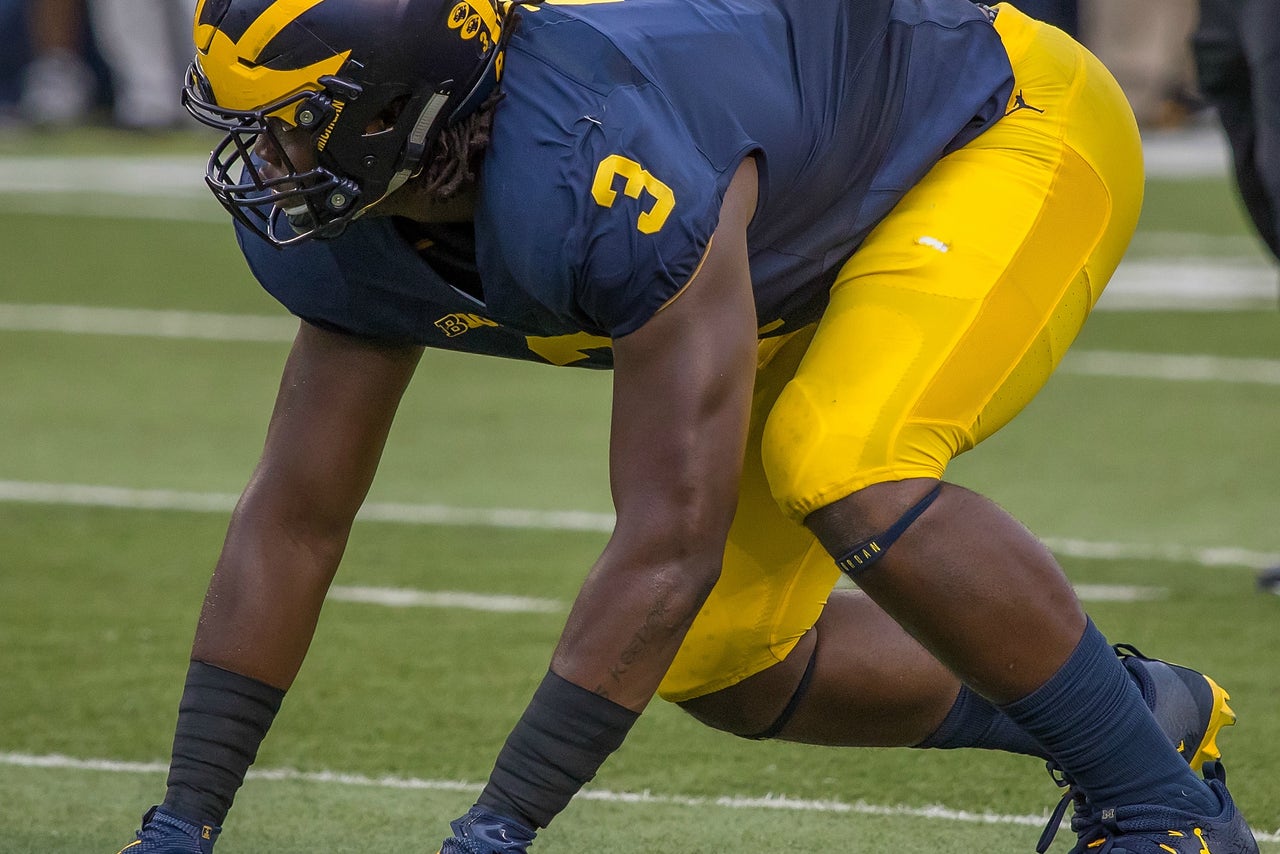 Rashan Gary came to Michigan with tons of hype as the nation's No. 1 recruit last winter. Playing on a deep D-line, Gary had a strong debut season, notching 27 tackles with five TFLs. He is expected to take a big leap forward in year two, especially with the team losing four defensive linemen off one of the nation's best defenses. Those expectations figure to swell after head coach Jim Harbaugh posted some of his team's off-season testing results Thursday.

Gary's numbers were eye-catching: He's listed as timing a 4.57 in the 40, fastest among UM D-linemen — and Wolverine linebackers (a 4.63 was the best among those. Keep in mind UM lists Gary at 6-5, 287. He also vertical jumped 31 inches and broad-jumped 9-6. The other number that is stunning at that size is the 6.70 L-drill time. For perspective sake, at this month's NFL Combine, the fastest time for all D-linemen was a 6.85, and you have to go back six years to find a D-lineman that clocked a fastest time than Gary's 6.70. Sam Acho ran a 6.69 and he did that weighing 25 pounds less. The fastest L-drill time among Michigan DBs was a 6.79 and among linebackers was a 6.89.

Obviously, we can take these numbers with a few grains of salt but just the fact that these numbers are faster than other top guys in the program at the faster positions is quite a statement about Gary.


---
---