College Football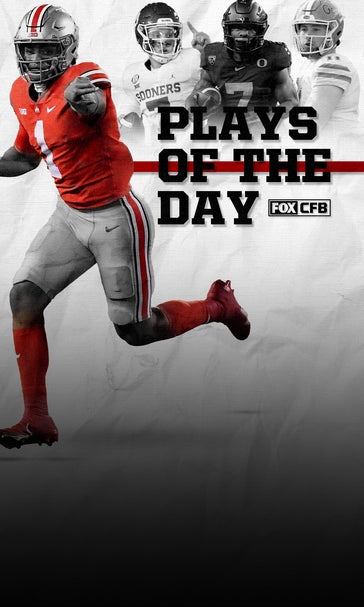 College Football
College Football's Top Plays: Week 12
November 22, 2020
Saturday's college football slate featured a thrilling battle of the undefeateds between Ohio State and Indiana, Northwestern and Wisconsin duking it out in a defensive brawl, an Oscar-worthy flop, Michigan barely escaping, and much more.
Check out the top moments from Week 12 of the college football season.
Northwestern's defense is next level
The Wisconsin Badgers scored 94 points in their first two games, but on Saturday, Northwestern held Wisconsin to just seven points while forcing five turnovers. 
The last time Northwestern held an AP Top-10 opponent to seven points or fewer was 1967 against Miami.
Rutgers stays tricky, but Michigan pulls off the Houdini act
The Scarlet Knights have made a name for themselves with trick plays this season, and they pulled out a couple against Michigan on Saturday:
The playcalling helped Rutgers to a 17-7 halftime lead over Jim Harbaugh's 1-3 Wolverines.
Then, Michigan helped itself to a tone-setting score on the opening kickoff of the second half.
Both teams landed big blows down the stretch, leading to overtime, where the Wolverines left the door open on their first possession.
Rutgers followed up with a missed kick of their own, before the Wolverines finally secured the win in the third OT.
Deception in Bedlam
Oklahoma might not have needed such a sneaky play against Oklahoma State, as the Sooners rolled in prime time.
It's still a lot of fun to watch, though.
Trading possessions
In a back-and-forth battle from start to finish, No. 3 Ohio State held off No. 9 Indiana 42-35.
And one play perfectly encapsulates the game. The Buckeyes' Justin Fields threw his third interception of the day, but was saved by teammate Thayer Munford, who punched it out from Indiana's Jamar Johnson for the recovery.
The Buckeyes' rushing attack was in playoff form Saturday, as Master Teague III showed off his speed to the tune of 169 yards and two touchdowns, including this 41-yard scamper down the sideline.
Meanwhile, Indiana's Michael Penix Jr. had himself a day, throwing for 491 yards and five touchdowns and doing everything he could to keep Indiana close.
Did he major in theater?
Sometimes, it doesn't hurt to, well, accentuate contact a little bit. Or a lot, like on this flop.
Smoke Monday: big on Saturdays
First of all, Smoke Monday is an amazing name.
Almost as amazing as Monday's 100-yard pick six.
Not at Liberty to discuss
The 8-0, No. 21 Flames were moneyline underdogs to N.C. State, according to FOX Bet, yet had a chance to make their backers happy with a late, game-winning field goal.
Instead, the Wolfpack's special teams unit saved the day.
Making Dad proud
Frank Gore Jr. hit paydirt from 51 yards out for Southern Mississippi.
It's in his blood! 
DeVonta Smith in the record books
Alabama's DeVonta Smith broke Amari Cooper's mark for most career touchdown catches in the SEC with a 10-yard score.
Alabama running back Najee Harris followed that up with a big play of his own, where Harris hurdled, hit the hole and was gone for the 42-yard touchdown run, the longest of Harris' career.
With conference records and personal bests, the Tide rode to a 63-3 victory.
The Crew extends an invite
The King, LeBron James, tweeted in a question for Urban Meyer, and the squad decided next time he should join them for some face time.
LeBron is right around the corner, after all.
The perfect pick
On the final play of the first half, Oregon's Jordan Happle registered a 58-yard pick-six to give the Ducks a 24-21 lead at the break.
But UCLA had some impressive picks of their own, as Qwuantrezz Knight found the ball in his hands and barreled his way down the field to tie it up.
Unfortunately for the Bruins, their luck ran out, as the Ducks won a close one, 38-35.
Oregon State goes into their bag of foolery
First, Oregon State's Jermar Jefferson opened the game up with a 75-yard skip to the end zone.
Later, the Beavers got creative with the call, and the trickery scored six.
The icing on the cake? A blocked punt to lock up a 31-27 victory over the Bears.
Dotson goes deep
Penn State's Sean Clifford sent a dot to Jahan Dotson ...
... but also tossed two interceptions, as the Nittany Lions fell to Iowa, to start the season 0-5 for the first time in program history.
Trask from up top
Florida's Kyle Trask unloaded and Treyvon Grimes snagged it in the end zone for this touchdown.
Trask is the first player in SEC history to throw for at least 30 touchdowns in a team's first seven games.
Grayson McCall can ball
Costal Carolina quarterback Grayson McCall took it into his own hands for this 62-yard touchdown run.
And this play was critical in Costal Carolina's comeback victory to remain undefeated.
Illinois defense dominates
Just seconds into the game, the Fighting Illini recovered a fumble, and then cashed in with a touchdown a few plays later.
The defense continued to roll, finishing with three interceptions and five total takeaways in a 41-23 win.
Illinois won in Lincoln for the first time in 96 years.
Cyclones demolish the competition
Iowa State's Brock Purdy hit Joe Skates in the corner for the 33-yarder and the first score of the game.
Purdy followed that up with darts all day long, for 236 yards and three touchdowns, including this rocket to Xavier Hutchinson, who laid it all out for the 21-yard score.
Breece Hall joined the party, adding 135 yards and two touchdowns, as the Cyclones piled it on in the 45-0 shellacking.
Social distancing defense
Arkansas quarterback Feleipe Franks hit a wide-open Treylon Burks with a 65-yard strike.
Proctor packs heat
Ohio State's Josh Proctor delivered a vicious blow that had his teammates hyped.
What a catch
Arkansas State quarterback Logan Bonner tossed it to Jonathan Adams Jr., who somehow held on for a 13-yard touchdown.
Gettin' tricky wit' it
Illinois punter Blake Hayes hesitated a bit following the fake, but ran it for the first down.
---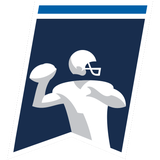 Get more from College Football
Follow your favorites to get information about games, news and more
---
---