College Football
College Football
Bulldogs ready for Penguins with a new lease on life
Updated
Mar. 4, 2020 9:22 p.m. ET

(STATS) - Shortly after Youngstown State found out it was headed to the FCS playoffs for the first time in 10 years, safety LeRoy Alexander stepped to the podium and admitted his Penguins knew little about their opponent before earnestly offering one tidbit he'd gleaned from an early scouting report on Samford.
"We hear they like to pass the ball."
Rumor has it that it's a dangerous time of year to be a turkey, too.
Alexander and his teammates will find out rather quickly on Saturday that what they heard is true as 13th-ranked Youngstown State faces what should be a tough aerial test from Devlin Hodges and one of the nation's most dangerous passing attacks.
The Penguins (8-3, 6-2 Missouri Valley) were the subdivision's dynasty in the 1990s, winning four national championships in five title game appearances, but they've made just one playoff appearance since Jim Tressel left for Ohio State in 2001.
It's only taken Bo Pelini two years to get Youngstown State back in the 24-team field since returning to his hometown, and after finishing 5-6 in his first season, the Penguins are headed to the playoffs with a defense that hasn't given up more than 24 points to an FCS opponent this season.
Pelini didn't stick around long enough at Nebraska to have to worry about any playoff scenarios, but after spending nine years as an NFL assistant prior to starting with the Cornhuskers, he has a pretty good feel for what to expect come Saturday.
"It's win or go home," Pelini said. "Let's go. Let's see what you've got. That's the kind of challenge you want."
It's tough to say if 23rd-ranked Samford (7-4, 5-3 Southern) is the type of task they'll regret having to face for the right to meet third-seeded and second-ranked Jacksonville State. The Bulldogs led the FCS in pass completions (353) and completion percentage (71.3) and were second in attempts (495), with Hodges' 33 touchdown passes ranking third nationally.
The sophomore, who on Tuesday was named the SoCon's offensive player of the year by both the coaches and media, threw for at least 280 yards and two TDs in every game but Samford's latest. And when JJ Jerman's 28-yard field goal went through as time expired last Saturday, giving 5-6 East Tennessee State an unlikely 15-14 upset, it seemed like the Bulldogs' regular-season finale would also be their 2016 finale.
Samford's inclusion in the bracket even caught its coach off guard.
"(I was surprised) a little bit, I'll be honest with you," Chris Hatcher said. "But after evaluating the situation on the way home (Saturday) night and seeing how the bubble teams fared, I really thought we had a chance.
"Our overall body of work throughout the course of the season - the Central Arkansas game was a huge win, The Citadel game, how we played them on the road, how we played Mississippi State - I think that was big for us. ... We were down and out, and all of the sudden, we've got new life about ourselves."
The Bulldogs have to hope last week was a blip on the radar and that Hodges can bounce back against a Youngstown State defense that thrives on getting to the quarterback. The Penguins led the FCS with 40 sacks as defensive ends Derek Rivers and Avery Moss registered 10 apiece.
It seems unlikely they'll be able to cause that much damage in the backfield considering Samford's offense is built upon Hodges getting the ball out quick to FCS receptions leader Karel Hamilton, Kelvin McKnight and Emmanuel Obajimi, but 18 of the 23 sacks Samford suffered came in its six road games.
Youngstown State went 6-0 at home and hasn't lost there since Nov. 14, 2015, when it blew a two-touchdown fourth-quarter lead to eventual national champion North Dakota State.
One thing seems certain Saturday: the Penguins owning time of possession. They finished sixth in the FCS, holding the ball for 33:41 per game behind a ground game centered around seniors Martin Ruiz and Jody Webb. Samford was 124th of 125 teams, possessing it for just 24:54 per contest.
Youngstown State had five drives that took four plays or fewer while racking up a 2016 FCS record 572 yards on the ground in last Saturday's 65-20 pounding of Missouri State, while Samford comes in as an 8 1/2-point underdog that's dropped three of four.
To Hatcher, though, the ETSU loss could be more of a wake-up call than a warning.
"I hope it's gonna be a big positive for us," he said. "Now our guys know what it's like to have their season over, and now we have a chance to play some more football.
"There's nothing like practicing on Thanksgiving morning."
---
---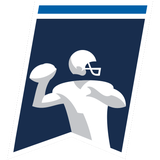 Get more from College Football
Follow your favorites to get information about games, news and more
---