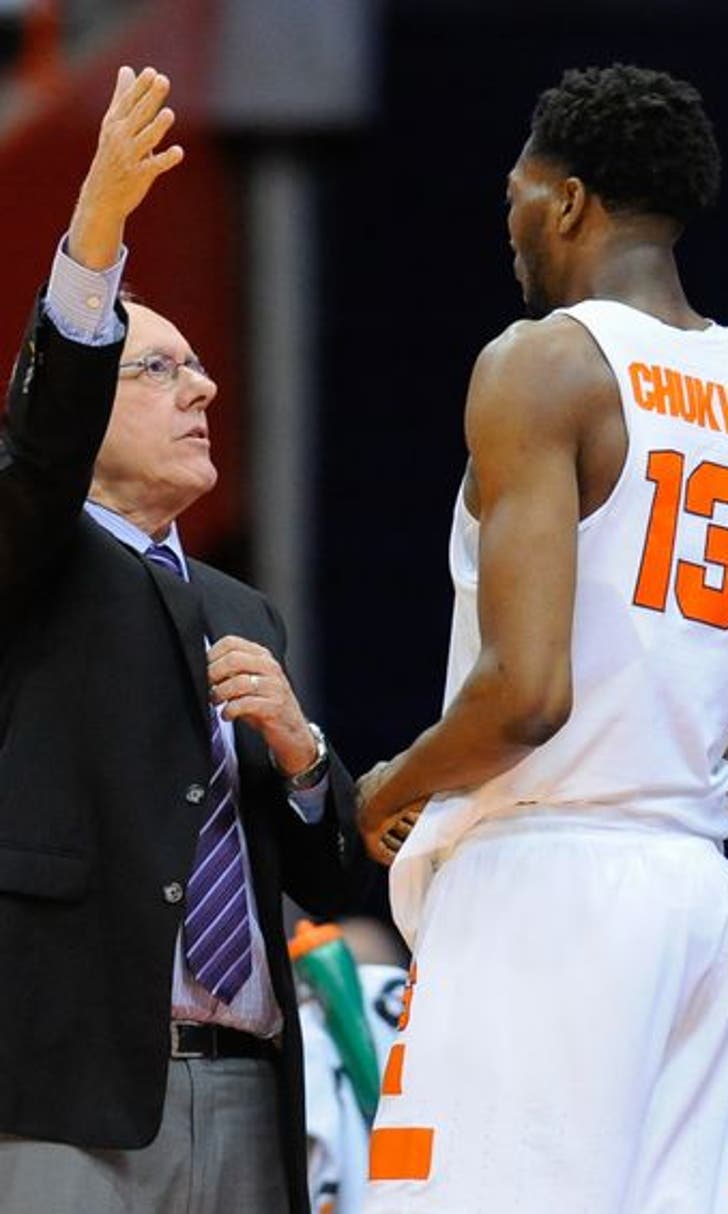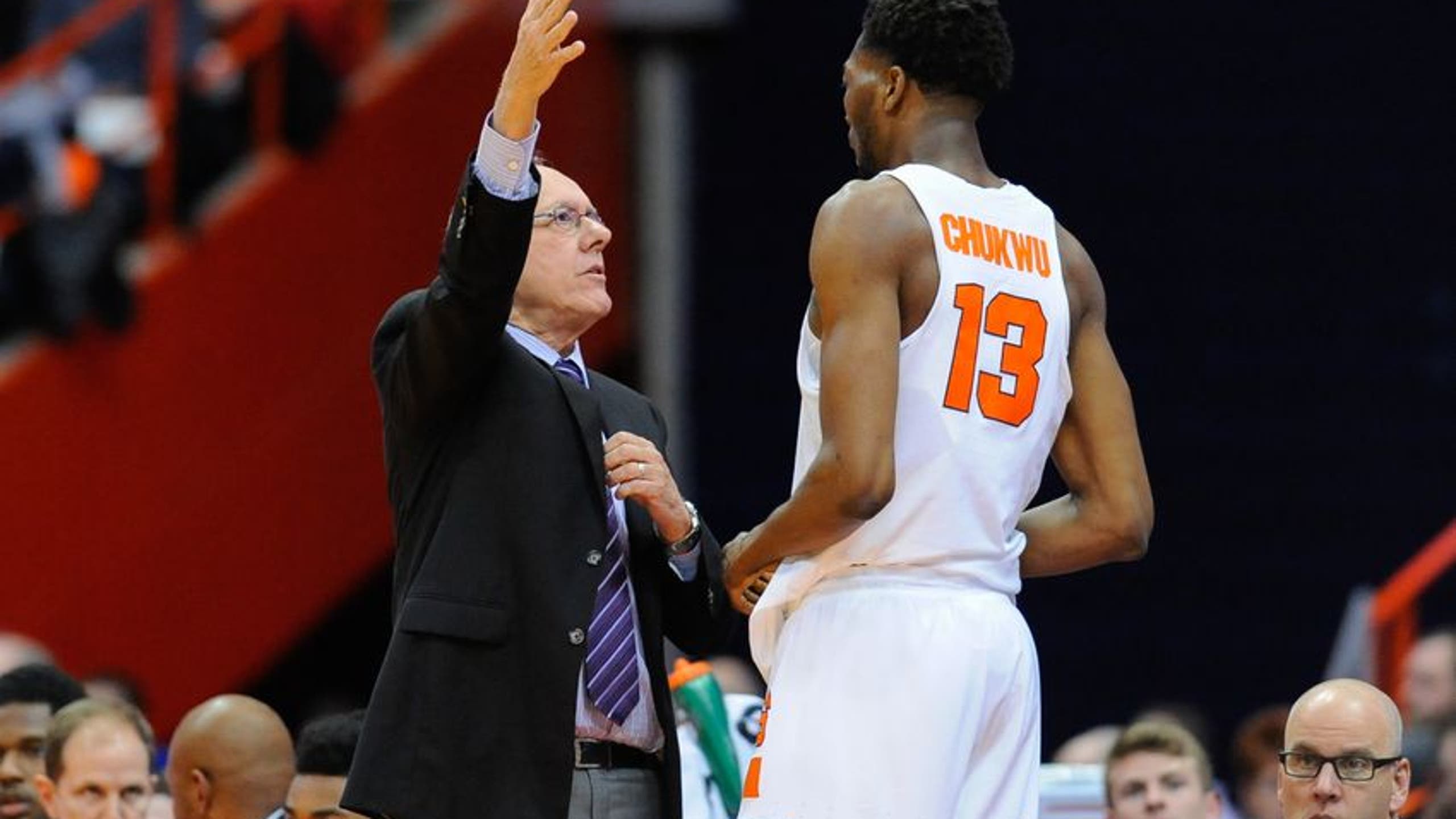 Syracuse Basketball: Paschal Chukwu Potentially Out For The Season
BY Fansided and Paul A. Esden Jr./FanSided via Inside the Loud House • December 17, 2016
The Syracuse basketball team is losing a big piece on the defensive end. This new injury could keep the big man out for the entire 2016-17 season.
This Syracuse basketball team has been heralded for their depth in the offseason. Now that depth will be put to the test after the latest setback for the Orange.
This morning ahead of the matchup between Syracuse and Georgetown, Paschal Chukwu's status was revealed. Early reports are suggesting that this injury could keep the big man out for the season.
So what exactly is a retina tear? Here's what we found…
"Usually, the vitreous moves away from the retina without causing problems. But sometimes the vitreous pulls hard enough to tear the retina in one or more places. Fluid may pass through a retinal tear, lifting the retina off the back of the eye." Via WebMD

While that sounds pretty disgusting, what it means in laments terms is this injury will take time to evaluate. Depending on how many tears and the recovery time of the athlete, Chukwu could come back in two months or as previously diagnosed could be out for the season.
So far this season Chukwu hasn't been able to really make an impact on the floor. According to
More from Inside the Loud House
ESPN analytics, Chukwu is averaging over 15 minutes a game. Although he's averaging less than two points a game on the season. While contributing north of four boards a game.
It's no surprise that Chukwu hasn't made an impact offensively because that just hasn't been his game. But the potential is there for Chukwu to be a difference maker on the defense. The frame is there (7'2 226 pounds), but he needs to continue to develop.
Hopefully the Orange will be able to provide Chukwu with another red shirt, but so far that decision has not been reached.
---
---