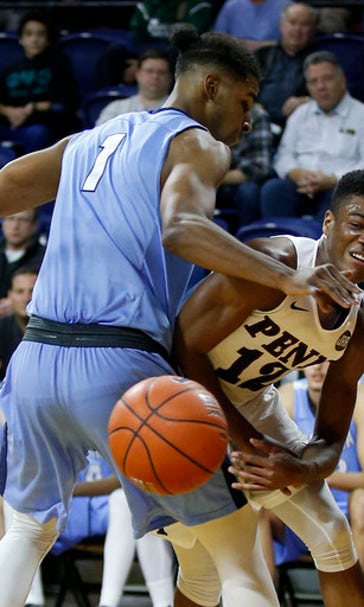 Penn beats Columbia for first league victory (Feb 10, 2017)
February 10, 2017

PHILADELPHIA (AP) Sam Jones scored a season-high 17 points and AJ Brodeur added 14 points, 10 rebounds and four assists to lift Penn over Columbia 70-62 on Friday night for the Quakers' first Ivy League win this season.
Matt Howard added 13 points and eight rebounds for Penn (8-12, 1-6), which snapped a three-game losing streak.
Penn went ahead for good on Brodeur's 3-point play with 4:15 to go. Two Mike Smith free throws with 2:19 remaining got Columbia within 62-60 but a bucket by Brodeur then, in the final minute, six consecutive Penn free throws mixed in with a couple of blocks by Howard on Lions' drives to the basket secured the win.
Luke Petrasek scored 18 points, Smith 15 and Nate Hickman 14 while Lukas Meisner collected 12 rebounds for the Lions (10-10, 4-3).
Penn outrebounded Columbia 48-31, including 19-10 on the offensive glass.
---
---