College Basketball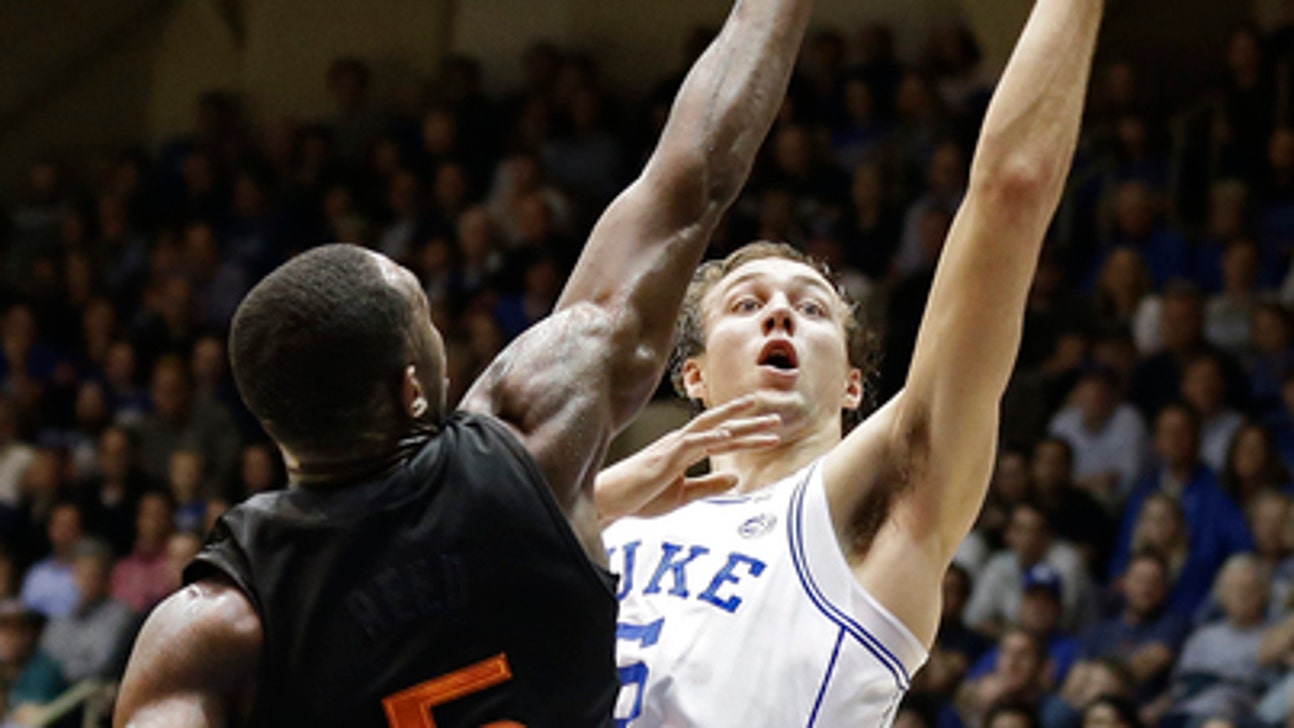 College Basketball
Jones keys No. 18 Duke's 70-58 win over Miami (Jan 21, 2017)
Updated
Mar. 4, 2020 9:57 p.m. ET

DURHAM, N.C. (AP) For one of the rare occasions this season, No. 18 Duke had plenty of options. So acting head coach Jeff Capel started the second half with the players who brought the most energy - and they lifted the Blue Devils out of a huge hole.
Matt Jones scored all 13 of his points in the second half, hitting three 3-pointers during the run of 20 consecutive points that propelled Duke past Miami 70-58 on Saturday night.
''We practice with a bunch of different lineups, a bunch of different guys,'' forward Amile Jefferson said. ''We have eight guys that can start at any point, I think, and we have eight guys that are starters, that see themselves that way. That should be the beauty of our team.''
Jayson Tatum had 14 points and Luke Kennard 11 for the Blue Devils (15-4, 3-3 Atlantic Coast Conference), who snapped a two-game skid with a dominant second half.
After falling behind by 12 points in the first half - the largest deficit they've overcome in a victory this season - the Blue Devils opened the second with a 22-1 run, shot 67 percent after halftime and ended up outscoring Miami 45-22 in the final 20 minutes.
''I think the guys must have thought we won the game at halftime,'' Miami coach Jim Larranaga said.
Davon Reed had 19 points and Bruce Brown added 15 to lead the Hurricanes (12-6, 2-4), who have lost two straight and four of five.
Jefferson had 12 rebounds - 11 defensive - in his first game back after missing two weeks with a bone bruise in the same foot he injured last season.
It was just the fourth complete game this season that Duke had its full roster available, and that interchangeability was the key for the Blue Devils. With his team sputtering through the first half, Capel went with a different crew to begin the second - inserting Jones and freshmen Frank Jackson and Marques Bolden while benching Kennard, Grayson Allen and Harry Giles.
''That group that started the second half gave us life,'' Capel said.
They provided the jolt of energy needed to completely flip the game: Miami had 12 turnovers in the first 12 minutes of the half and was just 8 of 23 from the field after the break. In a key stretch, Jones swiped the ball from Ja'Quan Newton in the frontcourt and rattled in the Blue Devils' first 3-pointer of the game.
''We can play defense,'' Jones said. ''We just have to want to play defense.''
BIG PICTURE
Miami: It's fair to wonder what has happened to the Hurricanes' tough defense. Miami entered ranked in the ACC's top four in four key defensive stat categories, but now has been dominated by two Tobacco Road teams on their home floors after Wake Forest routed the Hurricanes 96-79 three nights earlier. In three of its last four halves, Miami has allowed its opponent to shoot at least 53 percent. Of course, part of the problem was the offense - Duke scored 31 points off Miami's 18 turnovers.
Duke: Versatility was the key for the Blue Devils, and the critical part of that was the return of Jefferson - a fifth-year senior, co-captain and perhaps the most important player on the team. They lost both of their games without him - on the road against Top 25 teams Florida State and Louisville - but couldn't keep him off the floor in this one. He led all Blue Devils with 34 minutes played.
''I've still got some pain, but it's stuff that I can play through,'' Jefferson said. ''I'm not doing any damage to my foot. Yeah, it hurts - it hurts really bad - but I'm just happy to be out there in any capacity to try to help us win, to try to give us anything I can.''
INJURY REPORT
It was a painful night for Allen. First, the Duke guard briefly left the game with a bloody face after Anthony Lawrence collided with him during a first-half rebound attempt. Then, Allen dislocated the pinkie on his left hand when he fouled Dewan Huell with 0.3 seconds left in the half. Allen said it looked ''like a lightning bolt, kind of, or maybe like a Z'' but trainers ''relocated'' it and taped it to his ring finger, and he played the second half.
UP NEXT
Miami: The Hurricanes begin a three-game homestand Wednesday night against Boston College.
Duke: Faces a quick turnaround with a Monday night home game against a North Carolina State team that has lost five of seven.
---
Follow Joedy McCreary at http://twitter.com/joedyap.
---
More AP college basketball: www.collegebasketball.ap.org and https://twitter.com/AP-Top25.
---
---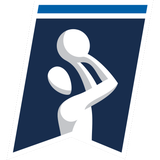 Get more from College Basketball
Follow your favorites to get information about games, news and more
---