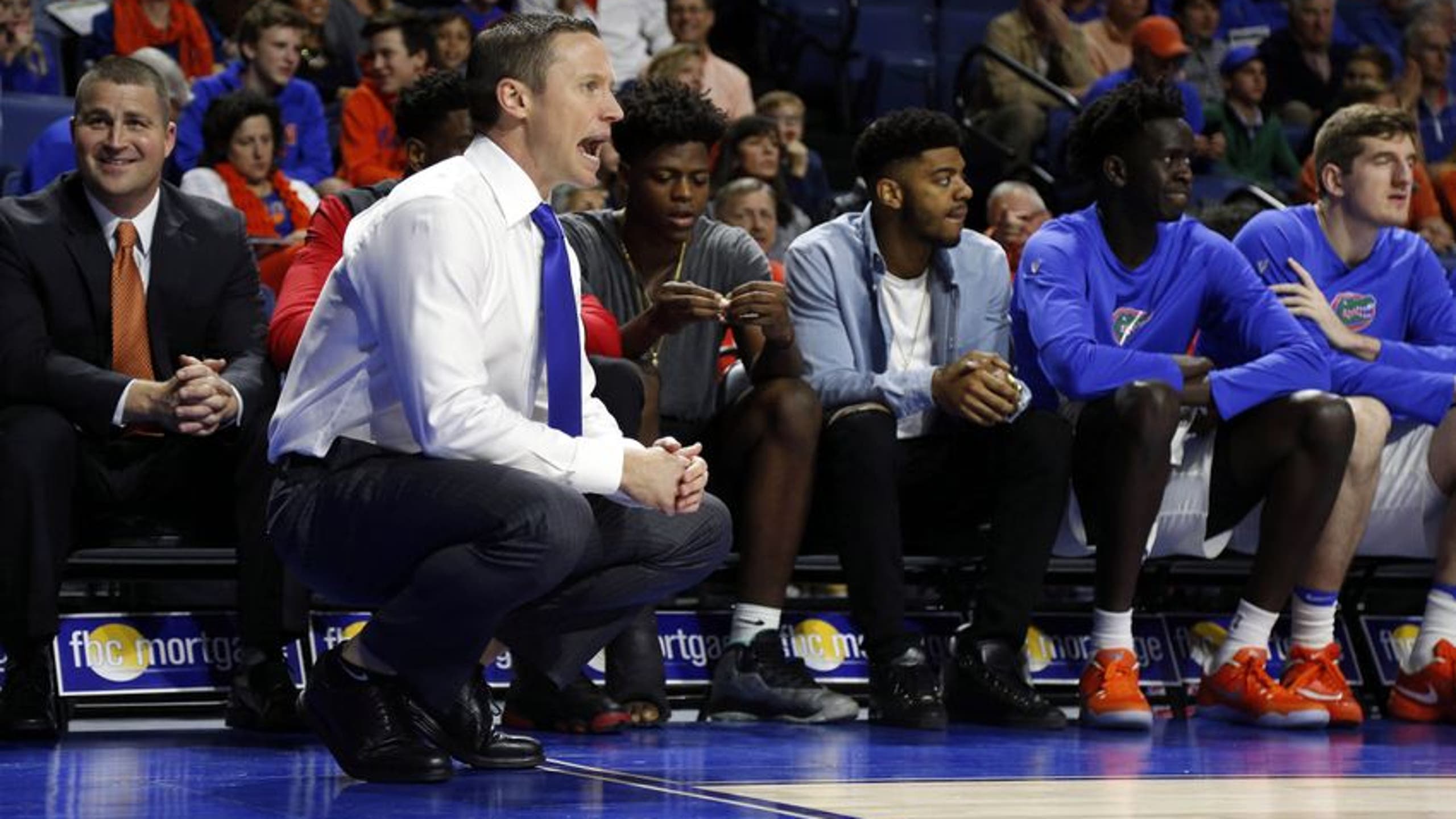 Florida Gators Basketball Recruiting: Mike Okauru Commits
BY Fansided and Maxwell Ogden/FanSided via Hail Florida Hail • December 25, 2016
The Florida Gators men's basketball team landed an intriguing talent in three-star recruit Mike Okauru. What does the point guard bring to the table?
---
The Florida Gators basketball team has completed the non-conference portion of the 2016-17 schedule. Head coach Mike White has led a resilient Florida team to a 9-3 record overall, including seven wins on neutral sites.
Recruits are beginning to take notice of the Gators' resurgence and weigh the possibility of being a part of what coach White is building.
Florida has already secured commitments from four-star recruits DeAundre Ballard, Chase Johnson, and Isaiah Stokes. Ballard is a dynamic shooting guard, Johnson is an athletic power forward, and Stokes is a center cut from the same cloth as his brother, former Tennessee star Jarnell Stokes.
According to his official Twitter account, the Gators have since added a commitment from three-star point guard Mike Okauru.
That could be a potentially massive signing for the future of the Florida basketball program.
White has been looking for a point guard who can create on offense and defend at a high level. It's hard to judge what type of defender a player will be based on their high school film, but Okauru has drawn praise on that end of the floor.
A near 6'4″ playmaker with the size that coaches dream of for a point guard in the college game, Okauru has intriguing upside.
By adding Okauru to the mix, the Gators prepare for what will be a transitional season in 2017-18. Kasey Hill is a senior who will no longer be eligible to play in 2016-17, and KeVaughn Allen has the potential to be an NBA player—and he may realize it this season.
Bringing Okauru on board should help White solidify the perimeter in 2017-18 and for years to come with a solid two-way player.
The Gators' 2017 recruiting class is shaping up quite nicely with quality players at four different positions.
More from Hail Florida Hail
This article originally appeared on
---
---