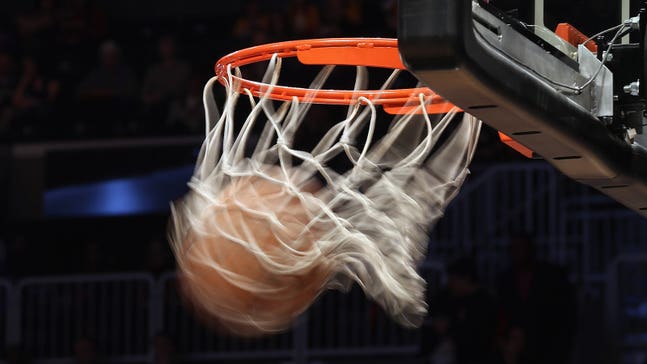 Catholic high school fans taunted opponent with 'You killed Jesus' chant
Updated
Mar. 5, 2020 1:11 a.m. ET

Things got ugly at a high school basketball game in Massachusetts on Friday.
Fans of Catholic Memorial started chanting "You Killed Jesus" before a game against Newton North High School, which has many Jewish students.
The taunts were in response to a chant from Newton supporters asking the all-boys school "Where are your girls?"
Administrators for (West Roxbury) Catholic Memorial forced the offending fans, reportedly between 50-75 of them, to apologize to the principal of Newton North after the game.
The president of Catholic Memorial, Peter F. Nolan, also issued a statement on Saturday:
"Catholic Memorial School is deeply disturbed by the behavior of a group of student spectators who made an unacceptable chant Friday night while playing Newton North High School. Catholic Memorial School believes deeply that intolerance, of any kind, is unacceptable. We apologize for the actions of our students and we will continue to strenuously address this issue within our community."
Newton superintendent David Fleishman said he was made aware of the chants when he arrived at the game and has spoken to the Anti-Defamation League about the incident. He also says the students will discuss it at school this week, along with their own use of "Sausagefest" to taunt the all-boys school.
The local archdiocese and the regional director for the Anti-Defamation League both weighed in on Saturday as well, as reported by the Boston Globe:
In a statement on Saturday, the archdiocese called the chant "unacceptable," and said the incident presented an opportunity to promote "an important learning experience" for the students.

"We stand ready to assist Catholic Memorial in providing the student body with the awareness education that is needed to ensure that there is no recurrence of these actions or attitudes," read the statement. Catholic Memorial is an independent Catholic high school.

Robert Trestan, regional director for the Anti-Defamation League New England , said Saturday that the immediate intervention by staff was excellent, but, "now comes the hard work."

"We're interested in working with both schools to make sure this doesn't become a lost opportunity," said Trestan. "This incident is a reminder that we still have a lot of work to do, and we need to do it together."
---
---