Louis van Gaal takes spectacular 'dive' in debate with fourth official
Louis van Gaal may have his quirks, but antics along the sidelines are not usually in his repertoire.
Today, in Manchester United's battle with Arsenal, he seemed to be full of energy.
In the 75th minute, Arsenal's Alexis Sanchez fell to the ground in what could have been considered a dive.
Van Gaal definitely thought it was a dive.
So much so that he started arguing with the fourth official and felt the need to demonstrate the point.
"Just when you think you've seen it all." – @arlowhite pic.twitter.com/9NKcCEivce

— NBC Sports Soccer (@NBCSportsSoccer) February 28, 2016
Arsene Wenger just looked on in disbelief.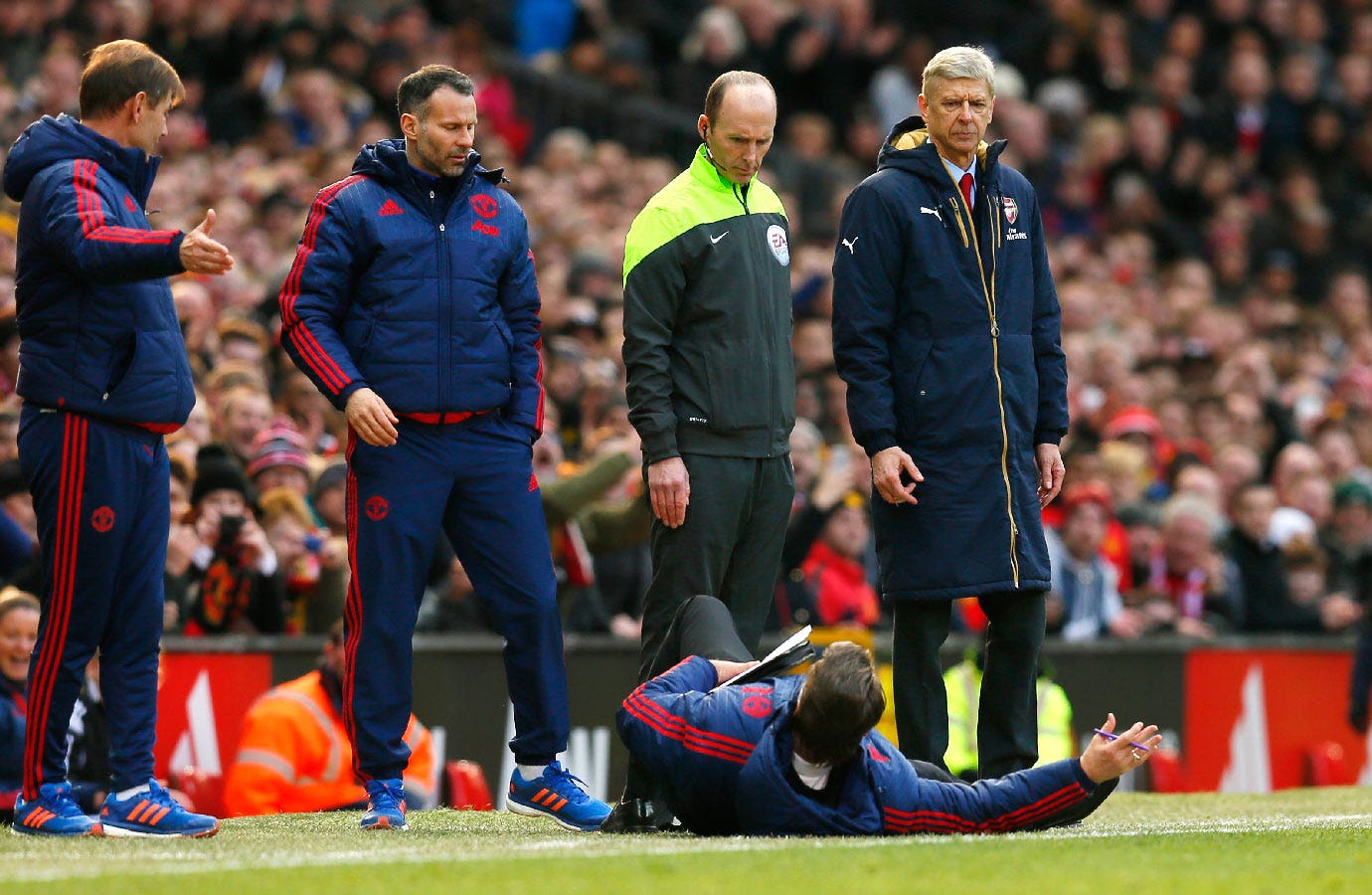 Don't think anyone saw that coming, but maybe the Academy was watching. They are handing out Oscars today …