Atlanta United are a monster in the making, even as an expansion team
The talk about expansion teams usually starts with "how bad will they be?" After all, first-year teams have no foundation, have to put together rosters with little run-up and minimal opportunities to cobble together a competitive squad, all while being asked to take on clubs that have fine-tuned and built themselves for decades.
And yet, as Atlanta United get ready to play their first ever game, that question hasn't been asked once. Instead, it's "how good can they be?"
To say that Atlanta United are special would be a massive understatement. No expansion team has ever entered MLS with more excitement and, amazingly, this is a team that had its fair share of skeptics when it was first awarded.
Atlanta's record as a sports market is mixed, at best. The team was going to play on turf in an NFL stadium and be owned by Arthur Blank, who also owns the Atlanta Falcons. Not only was the thinking that they'd be in a cavernous stadium with tens of thousands of empty seats, but the record of NFL owners stewarding MLS teams is hardly stellar. It looked like the club would have to fight out of a hole from the beginning.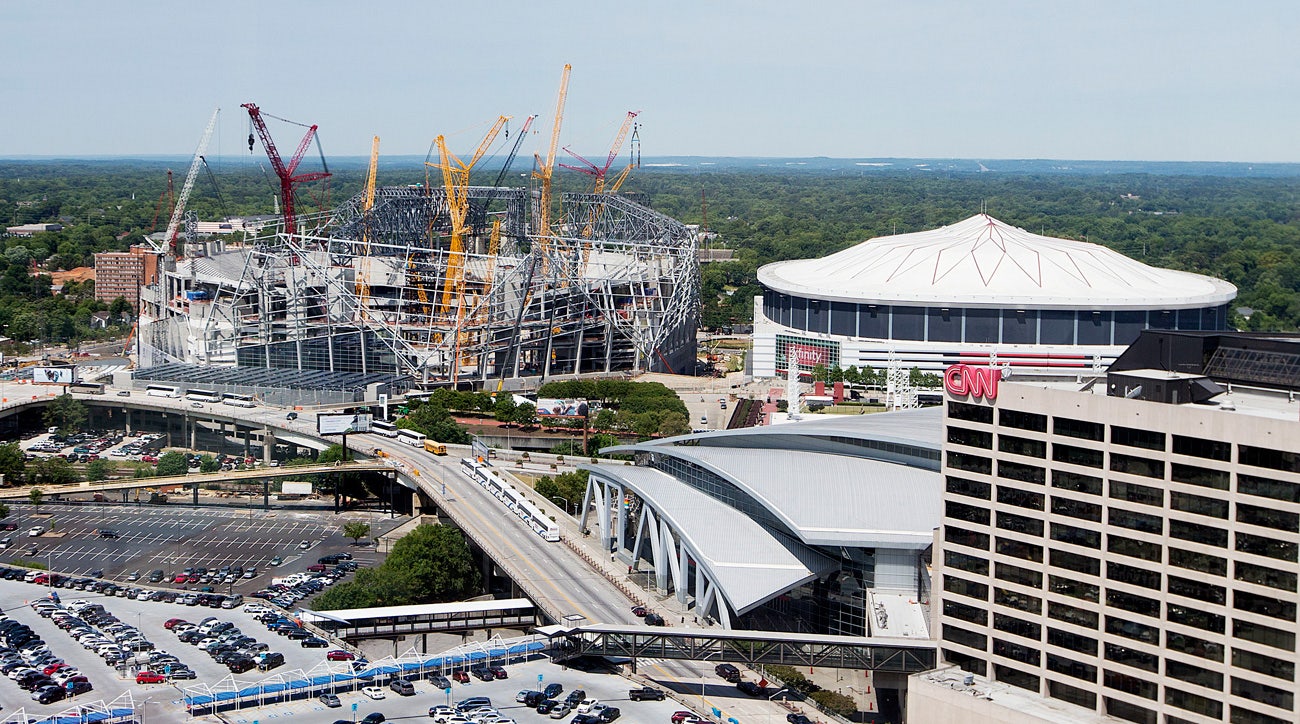 Instead, Atlanta United have sold over 30,000 season tickets before they've even kicked a ball. No expansion team has ever sold more, giving them a fan base that most of the league is already envious off. And all of those fans will fill a stadium that will be curtained off to provide an intimate atmosphere for 40,000, a huge capacity in MLS and one they expect to fill with regularity. The market hasn't just stepped up, it's been beyond anyone's wildest dreams, and it's a good thing they're in an NFL stadium because there isn't a soccer-specific stadium big enough for them.
And as good as that is, nothing is as impressive as what Blank has done. From the very start, it's been clear that Blank isn't just committed — he has a plan.
It didn't take long for Blank to hire Darren Eales as team president, bringing him over from Tottenham Hotspur, and Eales immediately went to work. Over the next two-and-a-half years, he helped get a massive training facility built, laid roots all over the south that are apparent in their ticket sales, established an academy already bearing fruits with multiple homegrown signings and tailored the new Mercedes-Benz Stadium to suit Atlanta United. He also hired Carlos Bocanegra as technical director.
Bocanegra, a former U.S. national team star, started slowly, adding decent depth talent while growing the academy. Then he went big, signing Miguel Almiron. The Paraguayan international was wanted by some of Europe's top clubs, but Bocanegra got him to Atlanta. Hector Villalba joined from San Lorenzo and Josef Martinez did too, giving Atlanta three young and scintillating stars to build around. American internationals Greg Garza and Brad Guzan got added to the team, as well. All of a sudden, Atlanta had the making of not just a solid team — they had the core of what could be a great one. And on top of that, Bocanegra lured former Argentina and Barcelona boss Gerardo Martino to manage.
Eales and Bocanegra deserve all the credit in the world for what they've done. It's been startling and beyond the scope of any expansion team before them. Hell, it's a mold we haven't seen from any MLS team before. Not only are they supremely talented and deep, with marketable stars to boot, but they're young and have the potential to grow into something truly special. Whether that's as MLS Cup champions or selling the likes of Almiron to big European teams for MLS record fees, Atlanta is walking into uncharted territory thanks to an ambition and vision never before seen in MLS.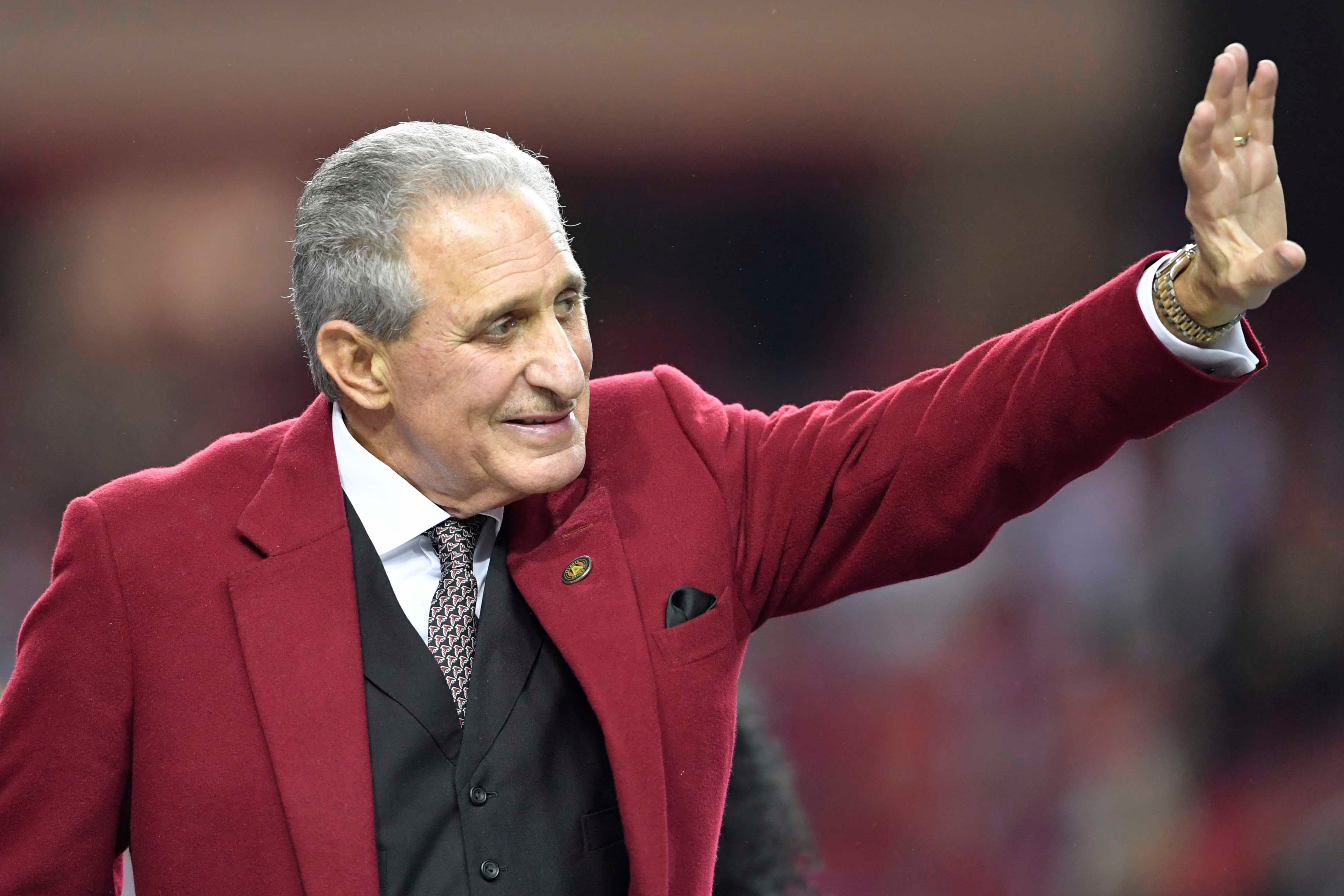 And Blank has funded it all. He has not been a Robert Kraft or Stan Kroenke, NFL owners who have MLS teams and treat them like afterthoughts. Blank has been engaged and encouraging, which is important, and he has a vision, which is vital, but he's also thrown his checkbook at the club.
Reports had Almiron's transfer fee at $8 million, with Villalba costing another $2.5 million. That's just what Atlanta United paid in transfer fees, while Martinez's loan includes an option to buy that could add another fee onto that $10.5 million total in money paid out to other clubs. Tack on wages, which are not cheap for players like their Designated Players, then Guzan and Garza, as well as what is undoubtedly a hefty salary for Martino, and you have one of the most expensive teams in the league. Blank backed all of that.
Of course, this incredible team building and unmatched ambition from an expansion team has led to expectations we've never seen from a first-year MLS team. There will be speed bumps, a given when a team is playing together for the first time. And MLS is a funny league, where even the best laid plans can implode. But Atlanta United have something special going, thanks to Blank, and Eales, and Bocanegra, and Martino, and their gaggle of supremely talented players. That's why they're not being treated like an expansion team. They're being treated like a contender, and that's exactly what they are.