Sterling will no longer receive NAACP LA's lifetime achievement award
Sterling, who is being investigated by the NBA on accusations of making "disturbing and offensive" remarks about minorities, was set to be honored by the civil rights group on May 15 at a gala celebrating the organization's 100th birthday, alongside other honorees such as Al Sharpton and Mayor Eric Garcetti.
But the NAACP announced Sunday on national TV and via its official Twitter account that it will not honor Sterling: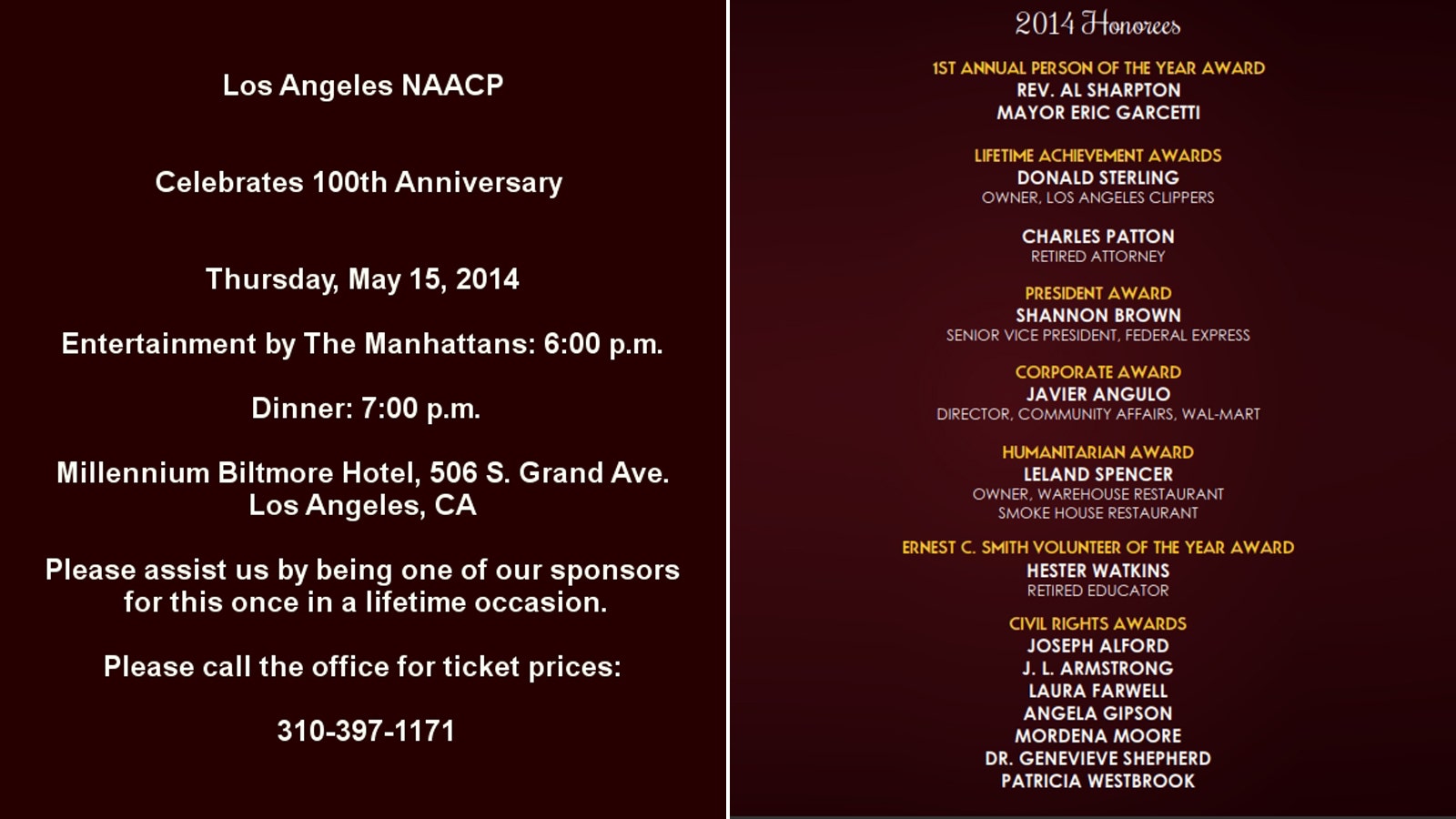 In an appearance Sunday morning on "Meet the Press," NAACP interim president Lorraine Miller confirmed the same.
#DonaldSterling will not be receiving a lifetime achievement award from the LA Branch of the NAACP. #MTP

— NAACP (@NAACP) April 27, 2014
"He is not receiving a lifetime achievement award from the NAACP," Miller said.
RT @meetthepress: .@LorraineCMiller on the impact of the Sterling controversy: If you're silent about this, then you're accepting of this.

— NAACP (@NAACP) April 27, 2014
It wouldn't have been the first time the NBA team owner was celebrated by this organization's chapter. The City of Angels' branch of the civil rights organization honored Sterling with a lifetime achievement award in 2009. This came amid former Clipper Elgin Baylor's lawsuit against Sterling accusing the owner of racism.
At the time, LA branch president Leon Jenkins told the LA Times, "We can't speak to the allegations, but what we do know is that for the most part (Sterling) has been very, very kind to the minority youth community."