Rays' Logan Morrison says Twitter has run its course for himself, other athletes
LOS ANGELES — Imagine trying to explain Twitter to someone 10 years ago. Think about it for a minute. It's not easy. "It's this thing, where you can only write a couple lines, but then you can quote other people, and there's news streams."
It sounds ridiculous, of course we know what's happened the last few years, especially in sports. Twitter has become the de facto route between athletes' thoughts and fans' insatiable sports consumption. For the most part this can go swimmingly, players have a direct way to refute erroneous media stories, or show a different side of their personality.
Baseball's beloved Twitter pioneer Logan Morrison discovered the joys of social media early on, before he'd worn a major league uniform. Many of you might be saying, "who?" and for good reason. He's a career .244 hitter, with an OPS of .684 this year for the Tampa Bay Rays. But in a short space of time he amassed more than 100,000 Twitter followers. "I feel like some people knew me more for Twitter than for baseball," he says.
His feed was filled with videos of Backstreet Boys lip-syncs, the occasional advertising placement and some hot takes: "Ron Darling u can hustle to your position all you want… weird old school hates on current players."
Ron Darling, u can hustle out 2 ur position all u want. Gotta wait till TV comes back from break. Weird Old School hates on current players

— Logan Morrison (@CupOfLoMo) January 31, 2015
Morrison built a loyal following. And for the most part, he kept his tweets in check. Though the platform's increasingly popularity have resulted in Twitter fails, with some athletes using the social media to vent. There was Dutch soccer player Ryan Babel posting a photo of referee Howard Webb wearing a Manchester United jersey (he was fined $15,000), or Chad Ochocinco tweeting during the game. Or how about Brent Grimes of the Dolphins, whose wife tweeted the DB out of Miami. Many would do well to heed Sen. Bernie Sanders' advice to a certain Republican presidential nominee: Never tweet.
And since mid-2015, Morrison has stopped tweeting cold turkey. Not from any team-imposed reasons, but because simply he was over it. "I wanted to manage my time better," Morrison said Tuesday at Chavez Ravine.
On it's surface, this is insignificant. But in the greater scheme of things, when a Twitter pioneer is tired of Twitter it spells the beginning in a shift toward other forms of communication for athletes. In a recent New Yorker article, the author declared the "The End of Twitter," largely because of the "growing wave of harrasment." Athletes can attest to the constant abuse some fans pile on, using the computer as a real-life buffer.
Morrison has gotten into his fair share of arguments with fans who have "keyboard disease," as he calls it. The first baseman created his own troubles in 2013 when he tweeted homophobic remarks to a trolling fan in a post that was later deleted.
And in January 2015, he wrote: "not denying facts. Sounds like ur rooting against us. Just make sure you not 2 take up space at the stadium. Save it 4 da real fans."
.@thebro88 not denying facts. Sounds like ur rooting against us. Just make sure you not 2 take space up at da stadium. Save it 4 real fans.

— Logan Morrison (@CupOfLoMo) January 29, 2015
The problem, Morrison says, "is you can take what you say on Twitter many different ways."
Derek Jeter tried to solve this dilemma by starting the Players Tribune, to allow players to write (we'll use the term loosely) their own articles to contact fans directly, without worrying about the feedback. The results and reception have been modest. So if athletes leave Twitter in droves, what's next?
I guess the question is, how much do athletes need to connect directly to fans? When Twitters flutters away, as it will at some point, players will find other platforms. Apps such as Sqor, which launched two years ago, are trying to bottle the fans' need to be more than a spectator and a "content creator," while trying to connect with athletes in a controlled environment. So far it hasn't gained household name recognition.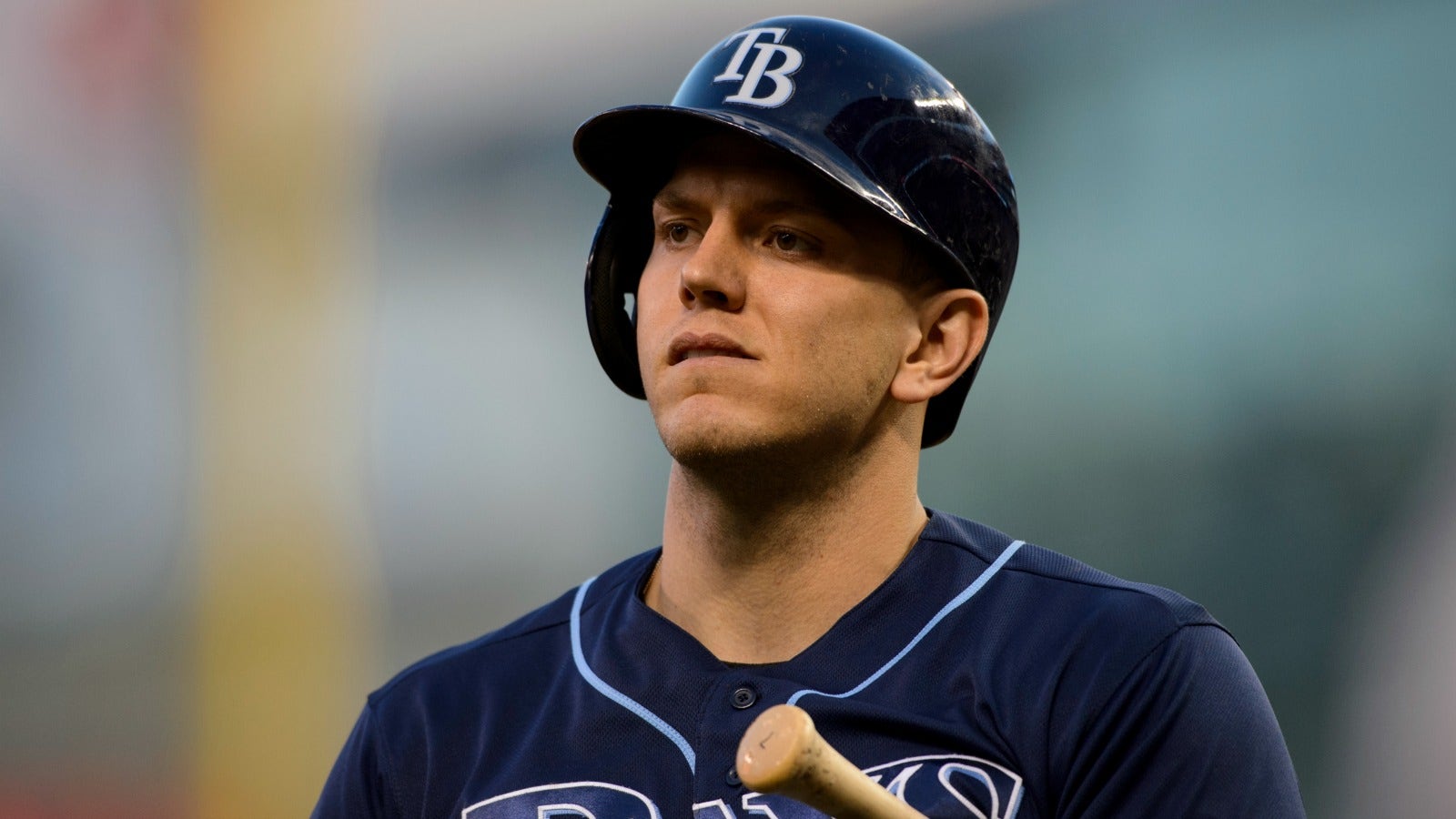 Twitter for its part, is trying to keep the sports fan engaged. This fall it will stream Thursday night NFL games. But engaging the athletes to stay and minimize abuse hasn't been easy. And this is the conundrum for the company's execs because censorship is at the heart of any Twitter debate.
For years Twitter has shied away from regulating forms of mild abuse. As a result, Morrison says that his own teammates are less active then they once were. Even the occasional check from product placement isn't worth the dealing with a small segment of fans. What's left is a tech market that is now ripe for a new form of a communication that allows ahtletes to market themselves and connect with fans, without the abuse. And Morrison is sure that the shift away from Twitter is sooner rather than later.
"No question, there'll be something else out there," Morrison says.