How hypocritical is Bud Selig's Hall of Fame induction?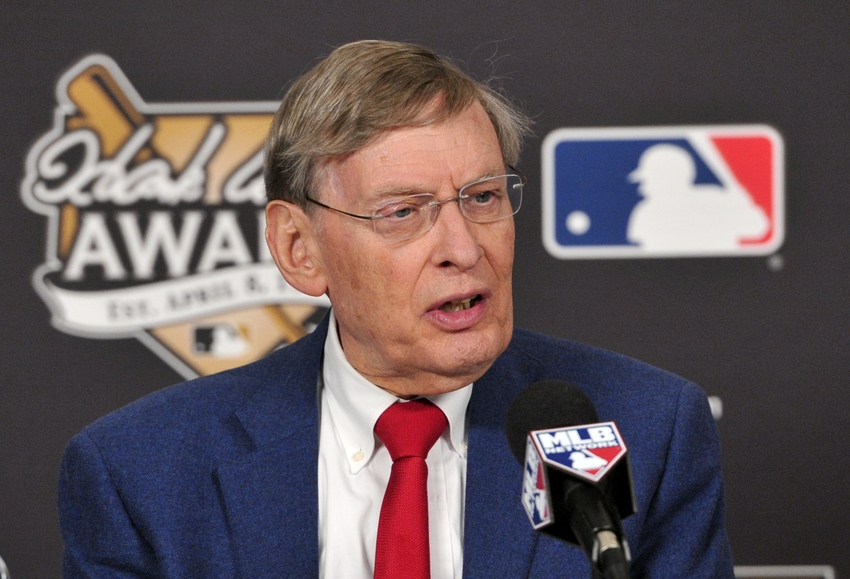 Bud Selig, the ninth Commissioner of Major League Baseball was elected to the Hall of Fame, but how much of a legacy did he really leave?
Major League Baseball announced Sunday night that its ninth Commissioner, Bud Selig, has been elected to the Hall of Fame by the current iteration of the Veteran's Committee. Selig served as the head of the league from 1993 to 2015, and oversaw several important moments in MLB history. The former owner of the Milwaukee Brewers becomes the fifth MLB Commissioner out of 10 to reach the Hall of Fame, joining Kenesaw Mountain Landis, Happy Chandler, Ford Frick, and Bowie Kuhn.
Selig's legacy will ultimately be measured by several moves that changed the game. Under his leadership four teams and the Wild Card (and eventually second Wild Card) were added, interleague play was introduced, MLB Advanced Media and MLB Network were created, and a strict drug testing program was implemented. Most importantly, Selig oversaw the resurrection of the game after the player strike that wiped out the 1994 World Series and start of the 1995 season.
Ultimately, Selig will be remembered for labor peace and exponentially-growing revenues. Some will remember him as an innovator for finally growing wise to the rampant and unchecked performance-enhancing drug use that plagued baseball in the 1990s and early 2000s. To say that Selig, the owners, and the player's union did not know that steroids were rapidly changing the game, replacing 50-homer seasons with 70-homer seasons, is a gross understatement. Everyone knew, but with all that money, bacne and swollen heads are much easier to overlook.
I'll say it over and over: If you're putting Bud Selig in your Hall of Fame, you better put Barry Bonds and Roger Clemens too.

— Mike Oz (@mikeoz) December 4, 2016
Bonds, Clemens, Manny Ramirez, and Ivan Rodriguez are all unlikely to make it to Cooperstown this year. It took Craig Biggio a few cracks at the ballot, despite having 3,000 hits, to reach the 75 percent threshold required for induction. Mike Piazza, arguably the greatest offensive backstop in the history of the league could not enter the Hall on his first ballot. All these names are in one way or another — no matter how loosely or anecdotally — connected to PED use. Under Selig, MLB profited immensely from the spike in home runs and offense afforded by widespread distribution of the juice in clubhouses around the country.
Selig will always get credit for being a part of the league's joint drug agreement, but he had to be dragged kicking and screaming. When leaguewide testing was first instituted, the program was toothless, giving first-time offenders a slap-on-the-wrist 10-game suspension. Gradually, the drug-testing program has been strengthened, but it took over a decade for Selig to make that happen.
The former Commissioner has also been lauded for launching Interleague Play and creating the Wild Card. Even without an aeronautical engineering degree from MIT, Selig was able to deduce that having the New York Yankees play the New York Mets a few times a year might not be a bad way to increase attendance and revenue. When all's said and done, the most innovative ruling to come out of Selig's reign, making the All-Star Game count for something, was just undone by the newest CBA.
By no stretch of the imagination was Bud Selig a bad Commissioner for Major League Baseball. In fact, he did exactly what he was supposed to do — increase revenue for owners and players and avoid another damaging work stoppage. Revenues are at all-time highs and only continue increasing, but that would have happened with or without Selig thanks to the introduction of regional sports networks. In many ways, the increased reliance on regional networks has made baseball a more insular game, incapable of marketing itself to a national audience.
REPORTER: Mr. Selig, how does it feel to be selected for the Hall of Fame?

BUD SELIG: (opens mouth to emit tsunami of $100 bills)

— keithlaw (@keithlaw) December 4, 2016
Money talks on all levels (especially if you once attempted to hold the state of Wisconsin hostage in order to help your team get a fancy new ballpark on the taxpayer's dime), and it speaks volumes for new MLB Hall of Famer Alan H. Bud Selig. The former Commissioner waltzes into the Hall a little more than a year after retiring, while voters overlook his myriad flaws.
Meanwhile, Bonds, Clemens, Ramirez, and others are left on the outside looking in while the writers of the BBWAA uphold the honor of the game. It's an incredibly hypocritical, self-serving move by the voters who fancy themselves the morality police when it comes to most Hall of Fame candidacies.
This article originally appeared on