Donald Trump Is A Fan Of Baseball (Well Kind Of Sort Of)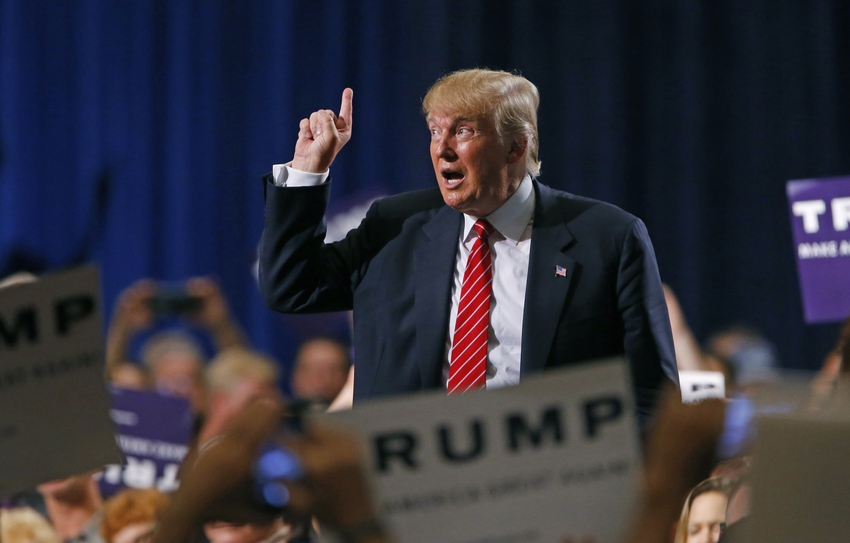 Donald Trump owns just about every kind of business there is to own. However, one business he does not own is a baseball team. But it's not for want of trying that he doesn't own a team…….
Donald Trump is probably best known in the sports world for having been involved in the ill fated United States Football League (USFL) and his ownership of the New Jersey Generals . In a circus like atmosphere, some claim that he was singlehandedly responsible for the downfall of the entire USFL. All of that is common knowledge.
But what is little known is that he made two attempts to purchase a major league franchise. Both times he failed. But in each case, a light is shined on how Trump the businessman operated in his heyday.
Trump Bids To Buy The Cleveland Indians
Trump made his first overture to buy a team occurred in February of 1983 when he sent (through his lawyer) a letter to the then President of the Cleveland Indians, Gave Paul .
His offer was for $13 million. Today, that wouldn't even buy the services of a fourth or fifth starter on most teams for one year. But actually it was a substantial offer calculated by Forbes to be the equivalent of $825 million in today's market.
Trump was relentless and ultimately almost tripled his bid for the team as reported by the Cleveland Plain Dealer :
"that year that Trump upped his offer to $34 million, and there were even rumors he had sealed the deal. In the end, Trump's bid was rejected, in part because he would not commit to keeping the team in Cleveland more than three years. Tampa was mentioned as one possible relocation destination. The team eventually sold in 1986 for a reported $35 million to the Jacobs brothers."
More from Call to the Pen
Not one to be intimidated by the fraternity that exists in baseball, and believing perhaps that the sheer power of the numbers he could throw out there, along with the persuasiveness of his personality, Trump made a second move to purchase a team the following year.
Trump Tries Again
This time, his target was the Minnesota Twins . Trump came across this time with a offer that no man could refuse by offering $50 million for the franchise — more than the approximately $36 million Carl Pohlad reportedly paid for the team in 1984. He would be dealing on this one in head to head negotiations with Clark Griffith, the owner of the Twins and "The Last Dinosaur" of baseball owners.
In this biography, Griffith recalled his meeting with Trump during a expense paid trip to New York City with Trump:
"We met up in his office and he said, 'I've got something that a lot of other people have and I don't have something that a lot of people do have. I don't have a board of directors or shareholders. And I do have a helluva lot of money"
Eventually, this deal would fall through too, even though he increased his bid by three million dollars. Carl Pohlad, a longtime banker in the city of Minneapolis would pay
less than that when he became the owner of the Twins.
So much for "The Art Of The Deal" as Trump was trumped on both occasions when he sought to buy a baseball franchise.
The last president who could be considered a true fan of baseball was George W Bush who's captured here in this video throwing out the first pitch for Game 1 of the 2001 World Series:
Baseball fans will be standing by to see how much of a fan of baseball President Trump turns out to be.
This article originally appeared on