Fantasy football draft strategy: new offensive coordinator impact
Maybe you remember Joique Bell led all running backs with five fumbles last season; maybe you don't.
Maybe you remember Philip Rivers tossed 18 interceptions last season; maybe you don't.
Maybe you remember Jay Cutler also connected with the opposition 18 times last year; maybe…wait…yeah, you remember Cutler tossed 18 picks in 2014.
Click Here to Play FOX Fantasy Football
But let's be honest for a second. In fantasy football, quarterback, running back and receiver (-2 points) after (-2 points) turnovers don't bury an owner's chances of reaching the playoffs or winning a title.
The number of variables that do end fantasy seasons early are plentiful – a pass dropped here, a late-second touchdown there, etc – but I believe dismissing offseason turnover at offensive coordinator is unwise. Ten NFL teams flipped offensive coordinators since the end of the season. Not bad when you consider 14 of 16 AFC coordinators alone were replaced between 2013-2014 seasons.
Of those ten new o-coordinators noted above, Marc Trestman will impact fantasy football leagues the most and by a pretty wide margin – at least for now. The Ravens reportedly fought off the Browns, Jaguars and Jets to land the former Bears head coach and have him lead their offense.
Keep these numbers in mind, before Trestman arrived Matt Forte's five-season average was:
In the two years Trestman led the Bears, Forte averaged:
Justin Forsett has to be thrilled. The 29-year-old Ravens running back took full advantage of his first starting gig in the NFL last season. Forsett averaged 5.4 yards per rush with 17 runs of 20+ yards – both tops in the NFL among running backs. The on-the-field stats translated to 12.7 fantasy points per game (standard), eighth-best among running backs.
Now consider he caught 44 passes for 263 receiving yards (no TDs) and owners added 4.4 fantasy points of production each week. So, you're looking at approximately 17.1 fantasy points per game in PPR leagues.
Now add Trestman as Forsett's offensive coordinator. The running back will eat well.
Kyle Shanahan and Johnny Manziel may have failed in their bid to "wreck this league" together, but from a fantasy football perspective, it's also probably wise to remove Shanahan's one-and-done Cleveland Browns tenure out of this analysis to keep our sanity.
Let's instead take a closer look at Shanahan's four-season sample size while offensive coordinator and – let's face it – dad's assistant coach when with the Washington Redskins 2010-2013.
Keeping in mind that Shanahan's offense was led at quarterback by Donovan McNabb in 2010, Rex Grossman in 2011 and a mix of RG3 and Kirk Cousins over the past few seasons, the Redskins averaged the following during his tenure:
In the backfield, fantasy owners are well-versed in dealing with "Shanahan'd" Sundays where Mike and Kyle's running back by committees caused ulcer after ulcer. Ryan Torain, Clinton Portis and Roy Helu made way for Alfred Morris and, when healthy, Griffin's heavy rushing workload the past two seasons. Shanahan's backfield averaged:
It's safe to say as long as Julio Jones is healthy, Shanahan will run the offense through the talented fantasy receiver. JJ will come off draft boards early in the second round. Where question marks and Shanahan's great challenge exist is in the Falcons' backfield.
Even with the shallow fantasy football talent pool at running back, I'd be hard pressed to take a flier on 5-foot-8, 206-pound Devonta Freeman (473 total yards in 2014). That points the finger at 6-foot-1, 210-pound rookie Tevin Coleman. He averaged 7.5 yards per rush with 15 scores his junior and finale season at Indiana. He also caught 25 passes for 141 yards. So, pass-catching incumbents, Freeman and Antone Smith won't have carte blanche in that facet of the offense.
Coleman is the shiny new toy out of the box and at first I was hesistant to buy his stock, but based on what Alfred Morris was able to do with Shanahan in Washington and knowing full-well that the Falcons NEED to get something cooking in the backfield to make life easier for Roddy and Julio, the smart money is on Coleman heading into draft season.
Offensive Coordinator Quick Hits
Greg Roman (BUF): Doesn't have a quarterback. Sorry, Sammy Watkins. But does have LeSean McCoy. Last time I checked, Frank Gore averaged better than 1,100 yards and flirted with double-digit touchdowns during Roman's tenure.
Chan Gailey (NYJ): Comes out of retirement after a two-year hiatus to a franchise in rebuild mode.
The good news is the Jets have Ryan Fitzpatrick who performed well (24 TD, 16 INT) in Gailey's offense his last season with the Bills in 2012. The bad news is new head coach Todd Bowles claims its Geno Smith's offense and Fitz won't see the field unless Smith gets hurt or – as one would expect – struggles mightily.
Regardless of the quarterback, Brandon Marshall's and Eric Decker's ADP will suffer, but may also present buy-low investment opportunities if the value is obvious. Gailey's track record and time away from the game muddles his opportunity to shine with the Jets' unstable offense.
John DeFilippo (CLE): He doesn't have Derek Carr. I bet the Browns wished they had Derek Carr. They do have a three-headed option in the backfield with Crowell, West and rookie Duke Johnson. Here's how DeFilippo assessed his RBBC at the end of mini-camp:
*fantasy football owners cringe in unison*
I still expect Johnson, thanks in part to his pass-catching ability, to shove Terrance West to third fiddle or out of the picture completely in 2015.
Greg Olson (JAX): After surviving the past few seasons with the Raiders, Olson receives a breath of fresh air with a young quarterback (like he had with Carr in OAK), talented young receiving corps, a potential top five tight end and a rookie running back in line for RB1 duties.
If I had to bet Julius Thomas has the best fantasy season out of the Jaguars' skill position players. I'm not all-in on T.J. Yeldon yet and believe we haven't heard the last of Denard Robinson, though my opinion of the rook could be swayed come August. Allen Robinson will have a good season, but not great. Bortles and, in turn, the Jaguars' offense is a work in progress, which was forced to take a step back to learn Olson's schemes heading into 2015.
Rick Dennison/Gary Kubiak (DEN): Kubiak is the play-caller and let Arian Foster go nuts in Houston season after season and let Justin Forsett excel in his first year as a starting back for the Ravens.
C.J. Anderson keeper-league owners have to be giddy. I'm still not completely dismissing the notion that Montee Ball doesn't have some type of impact on the Broncos behind Anderson. He still needs a shot to prove himself.
Demaryius will get his and Emmanuel Sanders will finish as a Top 20 fantasy WR. It's Owen Daniels that intrigues me the most. What will his ADP be come late-August? He's a veteran (see: trust) and a red-zone option for the pro-tight end quarterback Peyton Manning.
Bill Musgrave (OAK): I have high hopes for Derek Carr, Amari Cooper and, dare I say, Michael Crabrtree in 2015, but Musgrave has a track record of producing big numbers out of his top backs. Adrian Peterson and Fred Taylor averaged better than 1,400 rush yards per seasons under Musgrave. AP missed six games, while Taylor missed two games during Musgrave's tenures with the Vikings and Jaguars.
So, it's no surprise Latavius Murray and Roy Helu are making waves during mock drafts this summer. I'd buy stock in both and I bet Helu's asking price in terms of ADP will jump come late-August.
Adam Gase (CHI): Can Gase save Jay Cutler's career? Sounds a little dramatic, but haven't we reached that bridge over troubled water?
With Peyton Manning not at his best last season, Gase managed to make chicken soup out of chicken droppings by asking running back C.J. Anderson to handle a heavier workload. Anderson is 24, while Matt Forte is 29 years old with a good amount of miles on him entering his eighth year in the league. If Gase doesn't see the offense clicking with Cutler, I could see Forte's workload increase quite a bit in 2015.
Alshon Jeffery took a huge step to becoming the Bears No. 1 receiver in 2014 by hauling in 85 balls for 1,133 yards with 10 touchdowns. The stats probably made it a little easier for the franchise to part ways with Brandon Marshall and reload with rookie Kevin White out of West Virginia. Plus, Cutler still has his security blank Martellus Bennett to help move the chains.
Dirk Koetter (TB): He's got a young quarterback, but a plethora of talent around him. With the way Koetter used (healthy) Matt Ryan, Roddy White and Julio Jones to fantasy owners delight, I can only imagine Mike Evans ceiling for 2015 combined with Vincent Jackson still keeping defensive secondaries honest. If Winston can handle the speed of the NFL game and remain accurate on downfield chucks, V-Jax and Evans could emerge as a top fantasy tandem in the NFL.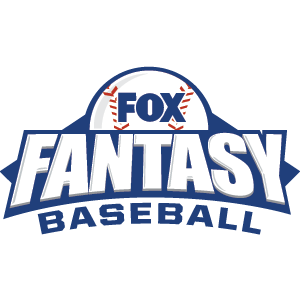 FOX Fantasy Baseball
Join or Create a Free League
Play Now!