Here's why Penn State was left out of the College Football Playoff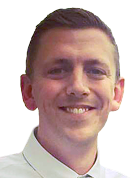 The biggest controversy of Sunday's final College Football Playoff rankings came down to why Penn State — which finished 11-2 and on Saturday won the Big Ten championship game over Wisconsin — was left out in favor of a Washington team with an inferior strength of schedule and an Ohio State team that didn't win the Big Ten and lost to the Nittany Lions during the season.
That was the main point of conversation for College Football Playoff Selection Committee Chair Kirby Hocutt when he spoke Sunday following the release of the final rankings. Basically, Hocutt said, the decision boiled down to the Huskies having the edge in just about every other aspect besides strength of schedule.
"We looked at a lot of things," Hocutt told ESPN. "We looked at two conference championship teams. … We looked at one-loss Washington — that loss being against a top-10 opponent — compared to a two-loss Penn State team — one loss they were not competitive in that particular game, the other loss was to an 8-4 team. We talked about strength of schedule. Obviously, strength of schedule favored Penn State. Had Washington had a stronger strength of schedule, I don't think the conversation and discussion would have been as difficult.
"We looked at key statistical categories, which translate to performance on the field each and every week. And the statistical categories that the Selection Committee sees value in, that we discussed in detail last night and again this morning, Washington has the advantage. We talked to our coaches about what they saw in the performance of these two teams on the field — not just in one particular game but over the course of 13 games — and Washington seemed to have the advantage there as well.
"So while it was challenging conversation, it was detailed conversation that went hours upon hours, coming out this morning, Washington deserves that No. 4 spot, and the Selection Committee believes they're a better football team when compared with Penn State."
So there you have it. Penn State's blowout loss to Michigan and non-conference loss to Pitt were too much for the committee to take compared to Washington's lone loss — at home against a USC team that shot up the rankings at the end of the season. Beyond that, the eyeball test seems to have come into play.
When pressed about Washington's non-conference schedule, Hocutt reiterated that it "has been a concern" but also referenced four quality wins over Stanford, Utah, Washington State and Friday's rout of Colorado in the Pac-12 title game.
As for Ohio State getting in over Penn State, Hocutt said that conference championships do matter to the committee, but so does everything else.
"As a Selection Committee, we come back to our charge, our focus and our mission, and that is to select the four very best teams in college football," he said.
It's not a bad consolation prize for the Nittany Lions — they'll be the Big Ten's representative in the Rose Bowl.
"Our guys would've loved to have been in the playoff, but they're also excited about the opportunity to play in a good bowl game," head coach James Franklin said. "Obviously, us being Big Ten champions and winning a game head-to-head, we felt that it gave us a lot of value. And the fact that we're hot right now and we overcame early setbacks. I think you can make the argument a lot of different ways. Obviously, based on your perspective and the games you've been able to see and maybe the area of the country your from, you're gonna have a lot of different perspectives."