Seven rising star coaches who could replace June Jones at SMU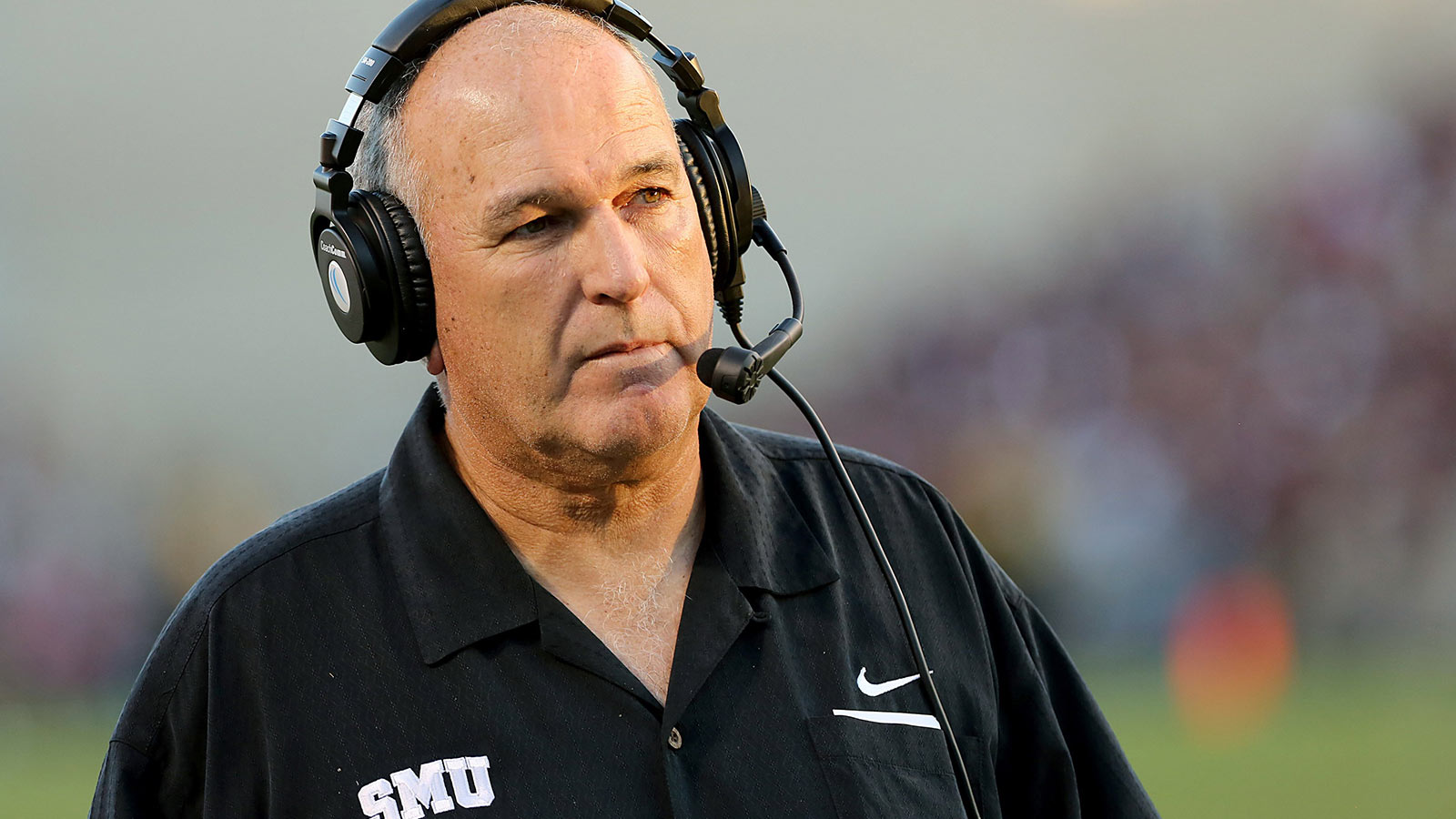 One of the most innovative minds in all of football, June Jones decided to step down Monday from his job as SMU's head coach. The Mustangs got off to an atrocious start this season and have been outscored by a combined score of 88-6 after failing to reach a bowl game last season.
"This afternoon, I talked to my staff and players and notified them that I have decided to resign as SMU head football coach effective immediately," Jones said in a statement. "It was a very difficult decision for me to make, as you can imagine. I have devoted my life for the last 50 years to playing and coaching this game and it has been a great journey.
"This job has a lot of demands, as you know, and along with that journey comes a price that is paid. I have some personal issues I have been dealing with, and I need to take a step away so I can address them at this time."
Despite the program's recent struggles, it shouldn't detract much from what had been a very impressive run in Dallas for the former NFL coach. In his first season at SMU, they went 1-11, but in Year 2, the Mustangs were 7-5 and went to their first bowl game in 25 seasons. The program followed that season up with three more bowl trips in successive seasons.
Before SMU, Jones worked wonders at Hawaii, where he sparked UH to the biggest turnaround in NCAA football history after turning a program that had lost 18 games in a row into one that went 9-4 after the run-and-shoot whiz took over. In 2007, his final season at Hawaii, Jones led the Rainbows to a Sugar Bowl.
Defensive coordinator Tom Mason takes over as the interim head coach for the rest of the season at SMU, but expect the Mustangs to get a lot of interest for this vacancy. The school isn't in a Power 5 conference, but it has pretty good resources, is in a great city and has a terrific recruiting base. Plus, there are a handful of rising star assistants who have Texas ties.
Look for some older, wildcard candidates also to try to get in the running (Houston Nutt, Larry Coker, Butch Davis — maybe even Rick Neuheisel, whose son is a receiver at SMU). The hunch here is that since SMU just had an older coach in Jones, the school will push for someone younger and with more energy.
A more viable option could be Louisiana-Lafayette's 45-year-old Mark Hudspeth, who is 28-13 at the school and 94-34 as a head coach.
Two more names that figure to get a long look from SMU are Ohio State offensive coordinator Tom Herman, who led the nation's No. 3 offense last season and is a former Rice and Texas assistant coach, and Clemson OC Chad Morris, a former Texas high school coach.
Other names to keep an eye on: 29-year-old Texas A&M OC Jake Spavital; 31-year-old ECU OC Lincoln Riley, another native Texan who coached at Texas Tech; Baylor offensive coordinator Phillip Montgomery; and ASU OC Mike Norvell.
Bruce Feldman is a senior college football reporter and columnist for FOXSports.com and FOX Sports 1. Follow him on Twitter @BruceFeldmanCFB.