Did Texas Tech's Jakeem Grant run the fastest 40-yard dash ever?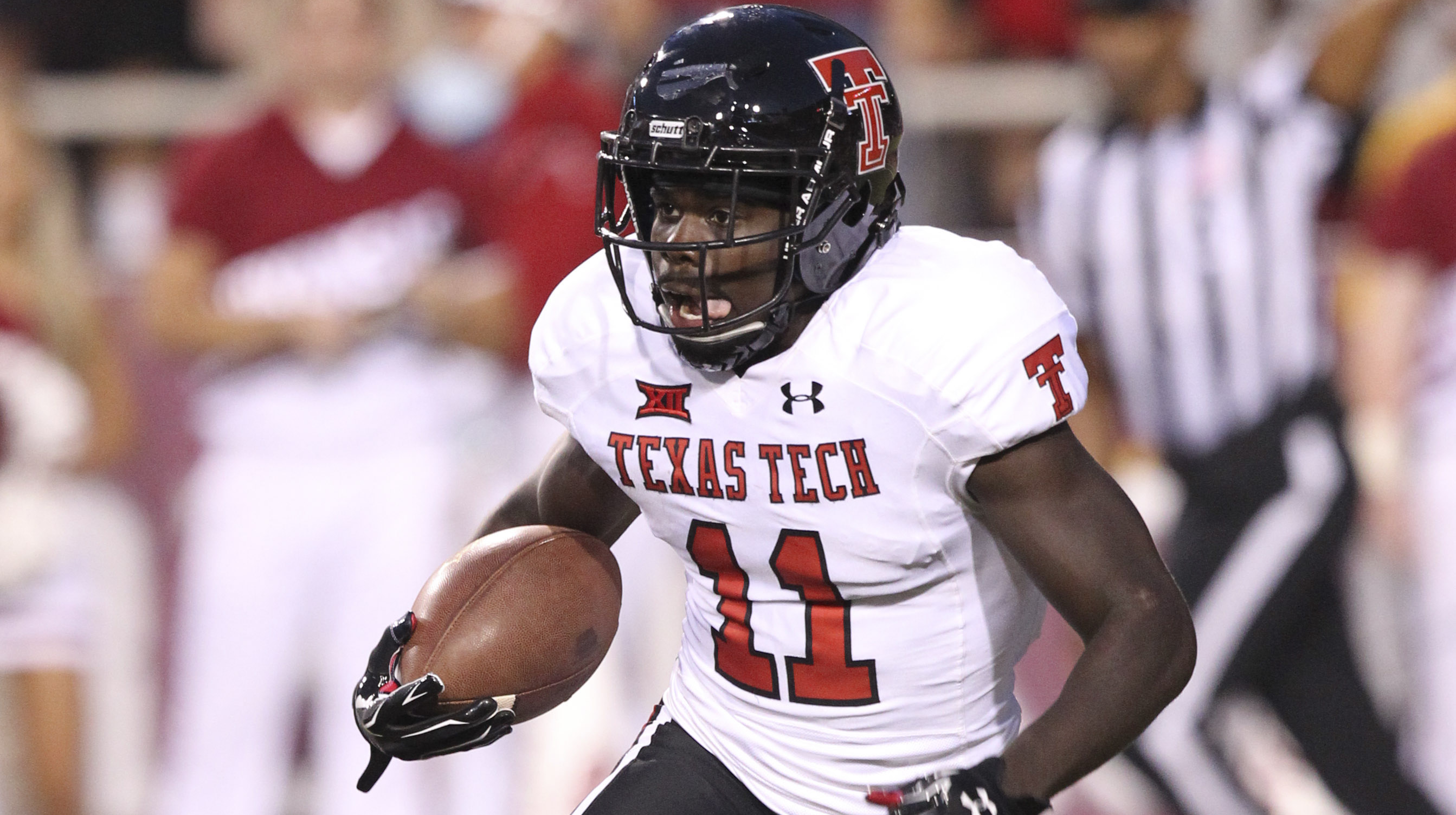 Texas Tech wide receiver and NFL hopeful Jakeem Grant is fast.
How fast? Well, that depends on who you ask.
Grant wasn't invited to the NFL Draft Combine, which has laser-timed 40-yard dashes, last month, so he had to wait until last week to show off his wheels.
Being timed by hand at Texas Tech's pro day, Grant allegedly ran a 4.10-second dash. Others in Lubbock alleged that the 40-yard dash came in at 4.3 seconds.
Jakeem. Grant. 4⃣.3⃣4⃣ 🔥🔥 #WreckEm pic.twitter.com/75qegGn4eT

— Texas Tech Athletics (@TechAthletics) March 11, 2016
With hand timing, there's little way to differentiate between the two — fingers clicking 0.2 seconds apart is hardly shocking.
But YouTube user Booyacash wanted to get to the bottom of it, so he put out this video that "confirms" Grant ran a 4.12-second dash.
If Grant really did run a 4.12, that would tie him for the fastest 40-yard dash in football history with Bo Jackson, whose time is more folklore than science. (Jackson was also roughly 75 pounds heavier than Grant.)
The fastest combine 40-yard dash time ever recorded is Chris Johnson's 4.24.
It's not shocking that news of Grant's blazing time has created some fervor amongst Tech and NFL fans on Twitter.
Jakeem grant is gonna be a problem

— Jack (@jackbatchelder) March 11, 2016
One under the radar #NFL prospect that I feel should get drafted is Texas Tech's Jakeem Grant. Would love to see Chip Kelly draft him.

— Scott Pastell (@ScottPastell) March 12, 2016
@nyjets we need Jakeem Grant

— Ty Potter (@little_blue89) March 13, 2016
But while this Zapruder-style film is helpful, there's only one way to settle this: prepare the lasers.