Selig sends message with Young ban
A seven-day suspension for Detroit Tigers outfielder Delmon Young may not be sufficient. But it's encouraging that Major League Baseball went at least that far.
The commissioner's office sent an important message Monday by docking Young's pay for one week. The message was this: MLB players represent their organizations for 24 hours each day, not three, and they must be held accountable for damaging actions away from the ballpark.
MLB has been less proactive than the NFL in disciplining its players, which reflects poorly on the league. Consider, for example, the lack of MLB- or team-imposed suspensions for players arrested on charges of driving under the influence of alcohol — behavior that poses a material threat to the public.
MLB commissioner Bud Selig handled the Young matter differently. He made clear that Young's alleged actions while intoxicated early Friday morning — shouting anti-Semitic slurs, shoving a tourist — were unacceptable.
Selig didn't wait for the criminal case to play out. He did what he believed was right, and he ought to be commended for that.
"Those associated with our game should meet the responsibilities and standards that stem from our game's stature as a social institution," Selig said in a statement. "An incident like this cannot and will not be tolerated. I understand that Mr. Young is regretful, and it is my expectation that he will learn from this unfortunate episode."
The players union generally resists suspensions for off-field conduct. In this instance, though, no appeal was filed. Dave Dombrowski, the Tigers' president and general manager, told reporters in Detroit that the union and Young's agent accepted the discipline. From that, we can deduce that the Major League Baseball Players Association concurs with the premise that Young did something wrong.
That's not to say there is unanimous agreement about the facts of the case. Dombrowski said Monday that some articles written about the incident contain information that he knows to be false. The MLB statement didn't cite the specific factual basis for Young's suspension, likely because of legal reasons; reference was made only to "the incident that occurred in New York last week."
But put it this way: If the union felt Young was wrongly accused, we would have heard an ill-tempered back and forth between MLB and the MLBPA, a la Ryan Braun. That didn't happen.
We can debate whether the suspension was too lenient. Would 10 days have been more appropriate? Two weeks? I don't know. To me, seven days is within the range of appropriate discipline in this case. Young was going to return to work sooner or later, and Friday is going to be that day.
It's not as if Young has time to ease back into a comfortable role. His job as the Tigers' everyday left fielder was in jeopardy even before Friday's incident. Andy Dirks, a better defender and more dynamic offensive player, is Detroit's best option in left field. Unless Young proves he can be a productive designated hitter, it may be time to drop him from the roster altogether.
There are delicate days ahead for Tigers manager Jim Leyland, who should reduce Young's playing time based on performance alone (.644 OPS in 18 games).
Frankly, the suspension itself is the least of Young's worries. He's undergoing counseling for alcohol and anger issues. The hate-crime charge is pending. Apart from that, his indirect punishment is going to be very long and very expensive. He's set to become a free agent after this season, and it's hard to imagine the Tigers have much interest in signing him to a long-term contract.
Young's reputation within the game has taken a nosedive, now that Friday's alleged wee-hour belligerence has been layered on top of his minor league bat-tossing episode. Some teams may avoid him altogether. Unless he posts monster numbers over the remainder of this season, he's going to be viewed as a low-cost reclamation project by a team that doesn't mind the negative PR.
In the end, Young's drunken imprudence will cost him millions of dollars. He's going to serve out this penalty long after he returns to the field.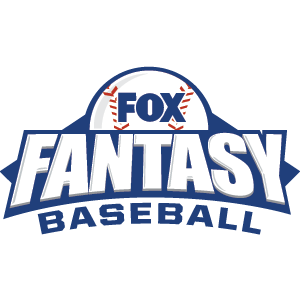 FOX Fantasy Baseball
Join or Create a Free League
Play Now!