Lee could be just what Twins need
Cliff Lee would look pretty good with T-W-I-N-S arching across his jersey, wouldn't he?
"Cliff Lee would look good in any uniform – especially a Minnesota Twins uniform," Michael Cuddyer replied Wednesday, when the question was posed. "He'd be a huge pickup for any team."
Sure. But for Minnesota, he would be even more than that.
He would transform the franchise's identity. The charming overachievers would be no more, replaced by a team that others would fear.
The Twins are good enough to win the American League Central without acquiring Lee from the Seattle Mariners. We know that. They clipped the Tigers last year without a true No. 1 starter – and without slugger Justin Morneau, who was lost to a back injury.
But unless they get Lee, or something close to him, the Twins are destined to meet the same fate that they did in 2009 … and 2006 … and 2004 … and 2003.
One and done in the AL playoffs.
The Yankees eliminated the Twins on three of those occasions, cementing their status as the Bowser to Minnesota's Mario. Ron Gardenhire is one of the best managers alive, but his teams tremble at the sight of pinstripes. Gardy has not won a season series against the Yankees in nine mostly stellar years as the skipper.
And by the way: If the season ended today, the Twins would report to Yankee Stadium for Game 1 of the AL Division Series.
That's good, in a literary, face-your-fears kind of way. Peyton had to go through the Patriots to get his title. One day, maybe, LeBron will beat the Celtics. If the Twins are going to win a playoff series for the first time since 2002, they might as well do it against the Yankees.
But at the moment, is there anything to suggest that things would be different this year?
As was the case in last year's series against New York, the Twins would have the inferior starting rotation. The same would be true against the Red Sox or Rays – other potential first-round opponents for the AL Central champ.
A Twins fan would look at the playoff rotation (Francisco Liriano, Carl Pavano, Kevin Slowey, Scott Baker) and conclude, "Well, we have a chance. But a lot of things have to go right."
Cliff Lee changes that.
If Lee is on the plane, the Twins will think about what he did in the postseason last year: 4-0 with a 1.56 ERA in five starts.
Two of those victories came against the Yankees in the World Series.
Cuddyer knows. He was watching.
"Oh yeah," he said, eyebrows raised. "He threw really well – really well."
A quick analysis would suggest that the Twins have the wherewithal – in money and prospects – to pull off a blockbuster.
They have a stud Triple-A catching prospect, Wilson Ramos, whose services aren't needed in the majors because of one Joe Mauer. The team is spending on players like never before. The robust revenues from Target Field's inaugural summer make the $4 million left on Lee's contract appear very manageable.
When you've already invested $184 million in Mauer, what's another few million bucks and three prospects?
Yes, I know the Twins don't usually splurge on two- or three-month rentals. But they only have one chance to win a championship during Year One of their new home.
"We have more financial flexibility now than we've had in the past," Morneau said. "Seeing how well we've drawn – we already have over 3 million tickets sold. They know what the revenue's going to be for the rest of the season. So if there's someone out there who's the right fit, I think we have that option."
"I'm very confident that they (the front office) will make a move if they think it can help our team," said Cuddyer, the right fielder spotted recently at third base. "They won't make a move just to make a move. If it benefits our team, I think it's a strong possibility."
At the moment, Liriano is the Twins' No. 1 starter. But he is 2-5 since the beginning of May, including a loss to the Brewers on Wednesday night. Before the game, Gardenhire talked about Liriano's "pitch count" and said he didn't want to "overexert" his surgically repaired left arm.
Not the sort of language typically associated with an ace.
Nick Blackburn will start for Minnesota Thursday afternoon, and he will be watched closely. He has a 5.80 ERA and didn't finish the second inning in his most recent outing. If he exits early again, the drumbeat to get Lee will grow louder in the Upper Midwest – especially among the Twins fans who stayed up late enough to see what happened in Seattle on Wednesday night.
Cliff Lee pitched a complete game and won.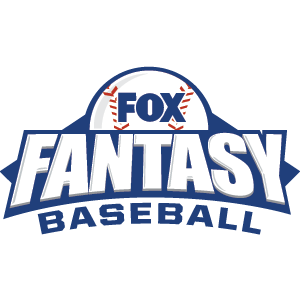 FOX Fantasy Baseball
Join or Create a Free League
Play Now!