Reds manager Baker suffers stroke
Reds manager Dusty Baker had a mini-stroke in addition to his irregular heartbeat last week and will need another week of rest before he's able to rejoin the team for the final regular season series and the playoffs.
The 63-year-old manager disclosed his condition to his players on Tuesday before the start of a series against the Milwaukee Brewers.
Bench coach Chris Speier and players said Baker was upbeat and visibly thinner.
"He's lost a lot of water weight," Speier said. "He was anxious (to get back). It was great to see him. Again, he looks really, really good. We're all anxious to get him back in charge."
Speier will manage the three-game series against the Brewers and a three-game series in Pittsburgh over the weekend. Baker could return for the final three games in St. Louis starting Monday, followed by the playoffs.
The Reds clinched their second NL Central title in the past three years while Baker was still in a Chicago hospital on Saturday night.
"I'm feeling much better, and it's great being back here in Cincinnati," Baker said, in a statement released after he met with owner Bob Castellini and his players. "Chris Speier and my staff are doing a terrific job, and I look forward to getting back to the dugout."
Baker's had an irregular heartbeat for some time. He felt sick while the team was in Chicago for a series last Wednesday and was taken to Northwestern Memorial Hospital for treatment.
Baker revealed that when he was being released from the hospital on Friday, he suffered a mini-stroke.
"He had some slurred speech," pitcher Bronson Arroyo said, describing the symptoms Baker experienced on Friday. "The diagnosis was a slight stroke. The stroke team was right there and got after it. He said they said they see it all the time. They took care of it."
Baker said the immediate treatment "minimized the effects of the stroke." His cardiologists said in the statement that his condition has "improved dramatically" and a full recovery is expected.
The Reds beat the Dodgers 6-0 to clinch their second title under Baker on Saturday night. He was released on Sunday and went to the clubhouse briefly after batting practice to talk to his players.
He had more appointments with doctors in Cincinnati on Monday, the team's day off. They developed the plan for his return to managing.
"He looked fine," Arroyo said. "He looked like he'd been on a diet the last two months. He was holding a lot of water. He looks like he went on Jenny Craig. They want him to rest. He said he's ready to go now."
Third baseman Scott Rolen said Baker's health is the only consideration as the team prepares for the playoffs. The Reds opened the day with a 92-61 record, a game behind Washington for the best mark in the majors and the top playoff seed in the NL.
"You take care of each other," Rolen said. "We're a team and friends and could even go as far as family at times. We're concerned about him and his health. We're worried about Dusty. That's the bottom line. You take care of life first."
The series against Milwaukee had more importance for the Brewers, who opened the day 3 1/2 games behind St. Louis for the final NL wild card.
The Reds rested four of their regulars on Sunday, a day after they clinched, but had their usual lineup on the field for the start of the series on Tuesday. Only left fielder Ryan Ludwick, slowed by a sore groin, was out.
"I think the main thing is you want your team healthy," Speier said. "To me, that's the first and foremost importance. We want to go into the playoffs as healthy as we can and be as ready as we can. That's the fine line.
"We're trying to win as many ballgames as we can. That's how I look at it as manager."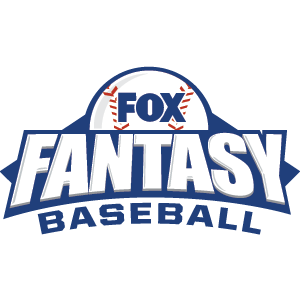 FOX Fantasy Baseball
Join or Create a Free League
Play Now!