Pujols out 4-6 weeks with injured wrist
St. Louis Cardinals slugging first baseman Albert Pujols is out four to six weeks with a small fracture in his left arm, the club announced Monday.
Pujols left the Cardinals' 5-4 win over the Kansas City Royals on Sunday after a collision at first base with Wilson Betemit sent him tumbling to the ground in pain in the sixth inning. Preliminary examinations during the game revealed only a sprained left wrist.
"He hit me on my wrist and my shoulder," Pujols said afterward. "He kind of jammed me back. It's the toughest play to make as a first baseman. It's a bang-bang play. I saw the replay a couple of times, but I didn't really want to look at it."
"I was running hard and the ball arrived at the same time I got to the base," Betemit said. "I couldn't do anything about it. He hit me on my left arm, that's why he dropped the ball. I hit him and then I saw him on the ground. That's part of the game. I couldn't do anything about it."
It will be just the third trip to the disabled list for Pujols in his 11-year career. He's played in at least 143 games in each of his 10 full seasons and in 157 or more seven times. He leads the National League in games played this season, appearing in all 73 of the Cardinals games.
The injury is the latest blow to a Cardinals team ravaged by injuries all season long. Pitcher Adam Wainwright was lost for the season in spring training and offensive forces Matt Holliday, David Freese and Skip Schumaker have spent time on the disabled list as well.
Pujols becomes the 14th different disabled list trip for the Cardinals, already more than they used all of last season. He becomes the eighth player currently on the disabled list.
The soon-to-be free agent has rebounded from a slow start at the plate, raising his batting average to a season-best .279 with three hits Sunday. He hit a solo home run just moments before getting hurt, his 17th of the season to go along with 45 RBIs.
FOX Sports Midwest and The Associated Press contributed to this report.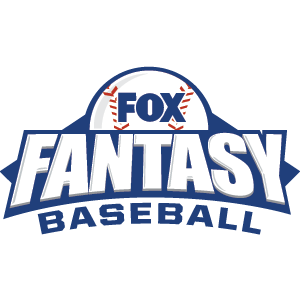 FOX Fantasy Baseball Join or Create a Free League

Play Now!