Astros 2012 fantasy baseball preview
Projected lineup
CF – Jordan Schafer
SS – Jed Lowrie
LF – J.D. Martinez
1B – Carlos Lee
RF – Brian Bogusevic
3B – Jimmy Paredes/Chris Johnson
2B – Jose Altuve
C – Jason Castro/Chris Snyder
SP – Wandy Rodriguez
SP – Bud Norris
SP – J.A. Happ
SP – Livan Hernandez
SP – Jordan Lyles/Zach Duke
CL – Brett Myers
Five things to think about:
• Can a healthy Lowrie hit 12-15 homers in a prime lineup slot while qualifying at shortstop and third base for his fantasy owners? You betcha. Will he stay healthy? Um …
• Before you jump on the Altuve speed bandwagon, keep in mind that his bat probably isn't big-league ready. Maybe he'll be a good hitter someday, and his average might be fine now, but last season he was rushed to the majors after just 35 games at Double A, and walked just five times in 234 plate appearances. That won't cut it, even for the awful Astros. Altuve is as likely to be in the minors by June 1 as he is to steal 30 bases this season.
• Except maybe for Lee, this entire lineup is basically unrosterable in standard mixed leagues. However, Paredes and Bogusevic are guys who can each hit 10 homers and steal 25 bases if things break right. Keep both tabbed on your free-agent watch list.
• Over the last four seasons, among starters with at least 600 innings pitched, Rodriguez ranks 17th in ERA, 21st in strikeouts and 29th in WHIP. Yet he still gets drafted as a low-end SP4 or SP5 in mixed leagues. This puzzles me.
• Norris' strikeout rate dropped last season, but it was still excellent at almost a batter per inning. His walk rate also dropped, from 4.51 per nine to 3.39. If that walk rate goes down just a little more, Norris could be a bargain as an SP5 for your mixed-league staff.
Plus:
• Odd man out: The loser of the third base battle; most people have given this one to Paredes, but the Crawfish Boxes blog thinks Johnson still has a chance. Also, the disappointing Brett Wallace is a man without a position, as is the speedy Jason Bourgeois. Bourgeois could steal 30 bases as a reserve, so he's worthy of an NL-only pick.
• Farm system: SP Jarred Cosart and 1B Jonathan Singleton are the Astros' best prospects, but both are looking at 2013 debuts.
• Backup closer: Juan Abreu pumps major gas, and Brandon Lyon has the former closer thing going for him. If you're handcuffing, pick Lyon, mainly because of Abreu's control issues.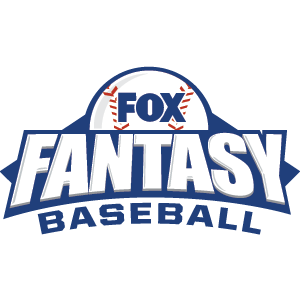 FOX Fantasy Baseball Join or Create a Free League

Play Now!