Fantasy Baseball Team Previews: Cleveland Indians
The Tribe's 92 wins last season were the most for the franchise since 2007. Beating down the Astros, White Sox and Twins to finish on a 10-game winning streak helped them earn a spot in the one-game playoff, which they lost to the Rays. The rotation boasted the American League's second-best post All-Star break ERA at 3.13.
Key additions: Define key? Um, David Murphy? John Axford?
Key losses: Define key? Ubaldo Jimenez first half of 2013 or second half of 2013? Scott Kazmir?
1. Michael Bourn CF
2. Nick Swisher 1B
3. Jason Kipnis 2B
4. Carlos Santana DH
5. Michael Brantley LF
6. Asdrubal Cabrera SS
7. David Murphy RF
8. Yan Gomes C
9. Lonnie Chisenhall 3B
After averaging 152 games played, 93 runs and 54 stolen bases over the previous four seasons, Michael Bourn managed to play in only 130 games with 75 runs and 23 stolen bases last season – his first in Cleveland. He had off-season surgery on his hamstring and says he feels 100 percent. Don't they all in March?
With a shallow fantasy talent pool at first base, taking a long look at Nick Swisher's 2014 fantasy value would be wise. Sure, he only hit .246 last season, but remained Steady Eddie in the home runs (22) and runs (74) department despite playing with a more anemic offense compared to his Yankees' tenure. Plus, he was a little bit unlucky at the dish with a .288 BABIP. He's a .260-.270 hitter and hopefully with more opportunities to drive runners in, his career-low 63 RBI last season will become an aberration.
David Murphy joins the ball club after the Drew Stubbs' experiment ran its course in right. He provides a little pop in the lineup after slugging 28 homers over the last two seasons for the Rangers. Murphy's batting average plummeted from .304 to .220 last season, BUT a .227 BABIP in 2013 for a guy with a career mark at .302 shows how unlucky he was and points to probable improvement in 2014.
1. Justin Masterson
2. Corey Kluber
3. Zach McAllister
4. Danny Salazar
5. Carlos Carrasco
CL: John Axford
Make all the jokes you want – Lord knows I have – but Ubaldo Jimenez's post-All Star and Scott Kazmir's year-long effort on the bump were a huge reason why A) the team won 92 games and B) earned a playoff spot. Jimenez is now with the Orioles and Kazmir inked a deal with the A's.
After talking to FOX Sports Ohio's Lindsay Foltin on the FOX Sports Team Report podcast, which you can listen and subscribe to below, she believes Danny Salazar is the ace of the future, while Justin Masterson is more of a No. 2 starter. In 10 starts last season, Salazar only managed a 2-3 record, but boasted a 3.12 ERA (2.75 xFIP) with a 11.25 K/9 rate.
Carrasco, an at times forgotten piece of the Cliff Lee-to-the-Phillies deal, is 11-19 with a 5.29 ERA in parts of five seasons with the Tribe. Reconstructive elbow surgery shelved him in 2012. Despite all the struggles, he was clocked in the mid-90s during his first spring training start of 2014 as he fights Josh Tomlin for the No. 5 spot.
Yan Gomes (C)
His bat basically forced Carlos Santana to become the Tribe's full-time designated hitter. In 88 games last season, Gomes hit .294 (345 OBP) with 11 home runs, 45 runs and 38 RBI. The shallow fantasy catcher pool welcomes Gomes' offensive projections for 2014.
Trevor Bauer (SP)
The 23-year-old prospect was acquired last season in a three-team trade with the Reds and Diamondbacks. After experiencing and showcasing major control issues last year, he spent most of his time at Triple-A Columbus where he posted a 4.15 ERA. The issues forced him to rework his delivery in the minors and this offseason. Also, although there may be no sabermetric to monitor this, Bauer must also work on the mental aspect of the game in addition to maturing as a ball player… and rapper.
Francisco Lindor (SS)
Asdrubal Cabrera is on borrowed time in Cleveland. The top prospect in the Tribe's farm system hit .303 with 25 stolen bases last season.
C.C. Lee (RP)
Would have to beat out Cody Allen for future closer role in Cleveland. One of my favorite names in the game as it pays homage (see: brutal reminder of) to the Tribe's past Cy Young Award aces – Sabathia and Cliff.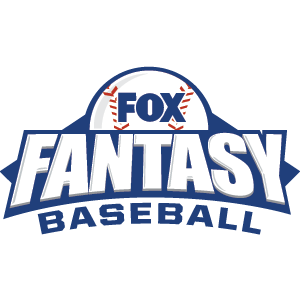 FOX Fantasy Baseball Join or Create a Free League

Play Now!