Use caution on Medlen, Santana
Start 'Em
Jarrod Parker (@CLE, @SEA)
Normally a starter flaunting a 7.36 ERA and 2.01 WHIP through six outings is not a candidate for endorsement. Parker has been better than the numbers indicate as of late (evidenced in his .375 BABIP versus 17.9 line-drive percentage), and facing a gauntlet of opponents in April did its' damage on his output as well. Though the Indians have been one of the better offenses in the early going, the Mariners are near the cellar on the Junior Circuit in runs scored, providing somewhat of a respite for Parker. More importantly, look for Parker's putrid strikeout rate (5.5 K/9) to get a boost, as both Cleveland and Seattle are prone to the punch-out.
C.J. Wilson (@HOU, @CHW)
Has a pedestrian pitcher (13-10 record, 3.83 ERA, 1.34 WHIP in 2012) ever been in more commercials than Wilson? Guess chicks are no longer digging the long ball.
Wilson's harvest this season has been just as mundane as last year, with a 4.04 ERA and 1.57 WHIP. However, he's kept his team in ballgames, surrendering three earned runs or less in five of his six starts. With the Angels offense, a quality start is usually good enough to qualify for a slash in the win column. Look for Wilson to add a few notches in his victory belt as the Halos take on the lowly White Sox (last in the American League in runs) and Astros (MLB-worst 8-24 record) this week.
Jeremy Hellickson (TOR, SD)
The former Rookie of the Year has been plagued by the long ball, giving up six homers in just over 36 innings of work. Other than that fallacy, Hellickson has actually improved in his third season in the bigs, raising his strikeout rate to 7.7 K/9 while decreasing his concession of walks to 2.7 BB/9. If he can circumvent the Blue Jays, a squad capable of the occasional bombardment, the light-hitting Padres should be a cake walk.
Madison Bumgarner (PHI, ATL)
Cliff Lee (@SF, @ARI)
James Shields (CHW, NYY)
Chris Sale (@KC, LAA)
Clay Buchholz (MIN, TOR)
Wei-Yin Chen (KC, @MIN)
Matt Harvey (CHW, PIT)
Tom Milone (@CLE, @SEA)
Paul Maholm (@CIN, @SF)
Ryan Dempster (MIN, TOR)
Sit 'Em
Jorge De La Rosa (NYY, @STL)
Until a recent shellacking at the hands of the Dodgers (four innings, 11 hits, six earned runs), De La Rosa had been superb, owning a 2.86 ERA through 28 1/3 innings. Unfortunately, a date with the Cardinals (their 150 runs are second-most in the National League) and the Yankees (fourth in slugging percentage) won't facilitate further prosperity. Even in NL-only leagues, De La Rosa is better suited for your bench.
Ervin Santana (@BAL, NYY)
Santana always showed flashes of potential with the Angels, but was never able to attain a semblance of consistency. Judging by his spring performance (2.00 ERA, 1.03 WHIP, 7.8 K/9 mark), it appears the 30-year-old is finally becoming a reliable entity. Alas, the upcoming week could be a rocky forecast against the aforementioned Pinstripes and the Orioles, who have crossed the plate 159 times this season, fourth-most in the majors. In deeper formats or AL-only leagues, Santana is worth the look, yet in most standard leagues, his challengers make his insertion a gamble.
Roberto Hernandez (TOR, SD)
Nick Tepesch (@CHC, @HOU)
Mark Buehrle (@TB, @BOS)
J.A. Happ (@TB, @BOS)
Wade LeBlanc (@SD, @LAD)
Wily Peralta (TEX, @CIN)
Vance Worley (@BOS, BAL)
Scott Diamond (@BOS, BAL)
Jordan Lyles (LAA, TEX)
Zach McAllister (OAK, @DET)
Scott Feldman (TEX, @WAS)
Use Caution
Kris Medlen (@CIN, @SF)
Aside from a five-run venture against the Tigers, Medlen has carried over his success from the second half of 2012, with a 2.53 ERA in his five starts this season. Medlen could be in for a rough week, however, as the Reds and Giants are top-five run producers in the National League. For those looking for a silver lining, both Cincinnati and San Fran are highly susceptible to slumping, illustrated by the Reds' recent run of two runs or less in seven of nine games, and the Atlanta offense will provide enough firepower to make a decent start from Medlen eligible for a win.
Andrew Cashner (MIA, @TB)
Despite a deadly fastball, Cashner has been more bark than bite the past two seasons with the Friars, as injuries and bullpen demotion have curtailed his materialization. While his unpredictability negates advocacy in most standard leagues, Cashner, owned in just 5.3 percent of FOXSports.com Fantasy Baseball formats, could be an astute play with the deprived Marlins and a struggling Rays offense on his horizon. San Diego's bats won't deliver much love, yet Cashner's strikeout proclivity, coupled with his opponents' troubles, could be an equation for triumph.
Bronson Arroyo (ATL, MIL)
Ubaldo Jimenez (OAK, @DET)
Chris Capuano (ARI, MIA)
Hiroki Kuroda (@COL, @KC)
Kyle Kendrick (@SF, @ARI)
Eric Stults (MIA, @TB)
Aaron Harang (@PIT, OAK)
James McDonald (SEA, @NYM)
Tim Lincecum (PHI, ATL)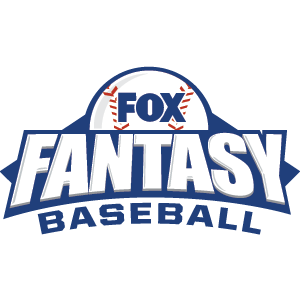 FOX Fantasy Baseball Join or Create a Free League

Play Now!