National Football League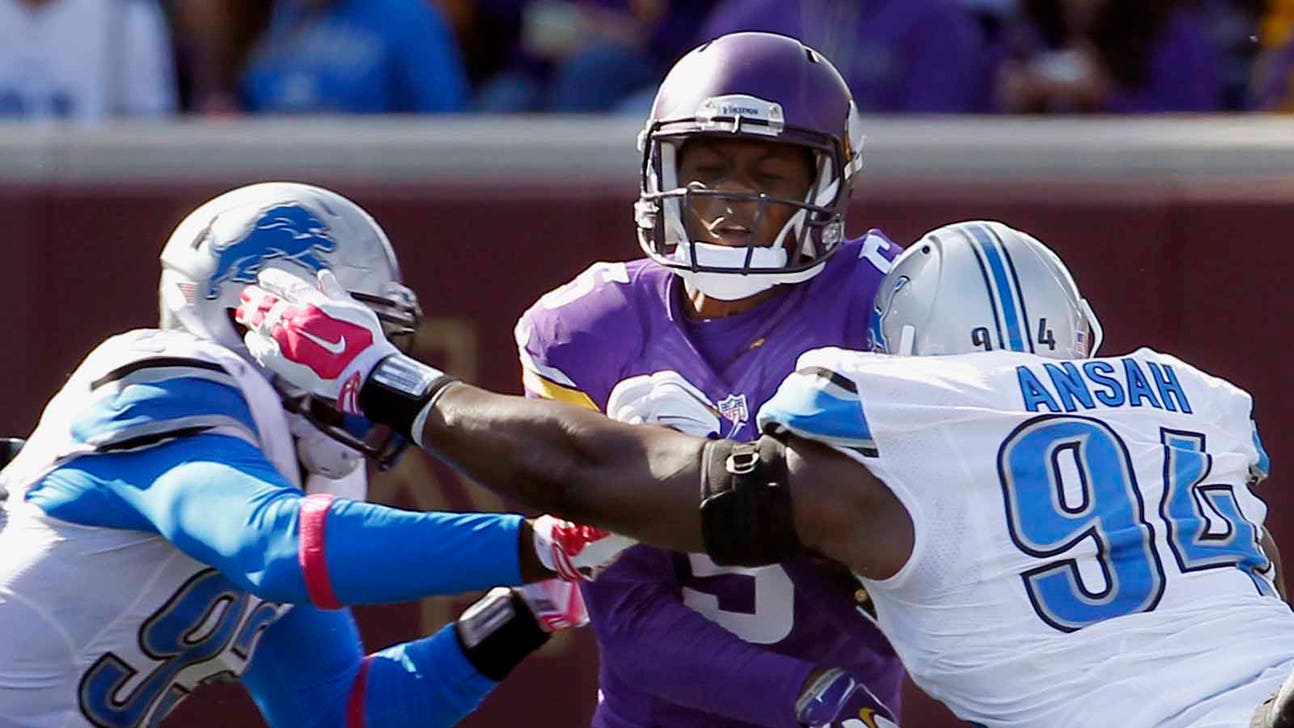 National Football League
Vikings pleased with Bridgewater's poise in handling pass rush
Published
Oct. 23, 2014 8:40 p.m. ET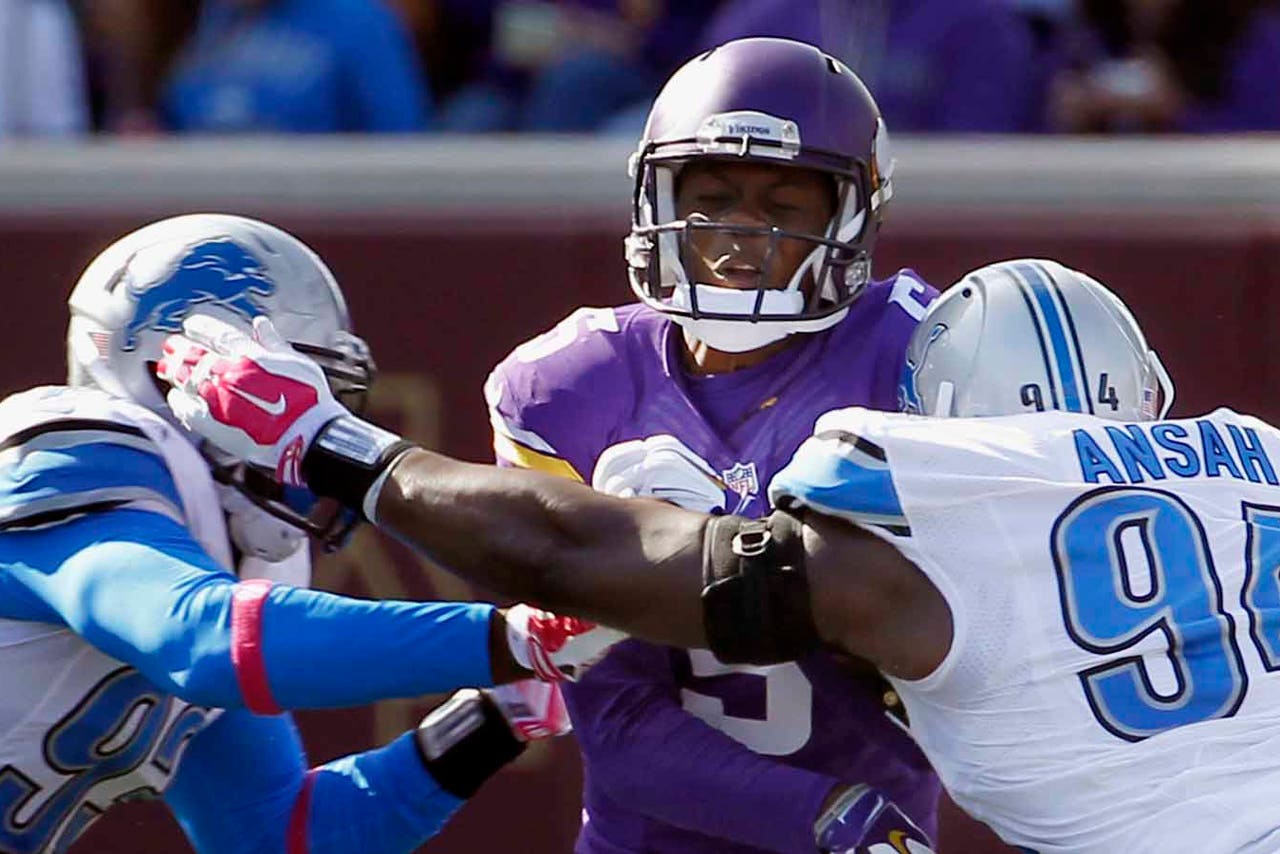 EDEN PRAIRIE, Minn. -- During a three-game losing streak, Minnesota Vikings quarterbacks have been sacked 19 times.
Minnesota is exposing rookie quarterback Teddy Bridgewater to a barrage from opposing defenses, allowing 13 sacks the past two games. Along the way, Bridgewater might be learning how to handle the muddied pockets.
"We've got to see him do it," Vikings offensive coordinator Norv Turner said. "He's had a lot of pressure and I think he's been unbelievable."
Unfortunately, he's had plenty of practice. Minnesota has allowed 27 sacks this season, the second-highest total in the league.
Bridgewater is learning on the fly many aspects of being an NFL quarterback. The constant lesson has been handling the beating that comes with the position.
Turner worries about the hits Bridgewater has taken outside of the pocket. Inside the pocket is a different story. Bridgewater is 35th in the NFL with a 61.1 quarterback rating and he's 25th with a completion percentage of 61.1 percent.
However, Bridgewater's quarterback rating is 81.9 when facing a blitz, with a 62.5 percent completion rate.
"He's got good sense in the pocket," Turner said. "He's getting better at getting the ball out. He threw the ball away a couple of times last Sunday when there was nowhere to throw it, where against Detroit on those plays he took sacks. We're working on getting the ball out quick, we're working on design to get the ball out quick, we're going to improve on our protection so we don't have to have the conversation about how he handles it. I think he handles it extremely well and you watch a lot of other teams to see how they are doing.
"We want to eliminate those type of pressures, but to play quarterback in this league you have to be able to handle it and we're working hard at that."
Bridgewater also has five interceptions in the past two weeks. His last interception on Sunday reminded Turner of an interception Troy Aikman threw against the Houston Oilers many years ago, when Turner was the Dallas Cowboys' offensive coordinator.
"As we've said, he's a lot like our offense -- he's a work in progress," Turner said. "There are going to be things we like and there are going to be things where you see him growing and there are going to be things where you shake your head a little bit."
Turner sees the progress from his young protege.
"The throw he made to Greg Jennings, the fact that he threw it, Greg was covered, he threw it inside where only Greg could get it," Turner said. "A lot of young guys would never even try to throw that ball. I don't think he would have tried to throw that ball three weeks ago."
Walsh range extends: Kicker Blair Walsh made three field-goal attempts on Sunday at Buffalo, including a conversion from 55 yards.
Walsh is 14 of 16 this season on field-goal attempts, including 3 of 3 from 50 yards or longer. Walsh also leads the league with a touchback percentage of 81.3 on his kickoffs.
"He's a stronger kicker than he was a year ago, certainly than he was as a rookie," special teams coordinator Mike Priefer said. "He takes care of his body. He's kind of done a little different regimen in terms of the strength training and staying in shape this season. Obviously, I'm very pleased at where he's at.
"He's kicking off well, kicking field goals really well. He's very confident right now and I think when you're confident you look a little bit stronger too because you're striking the ball with more confidence and you're going to hit the ball further on kickoffs and more accurate on field goals.
Priefer said the team would have been comfortable with Walsh trying a 60-yard field goal on Sunday.
"The 55-yarder he hit would have been good from 68 if it was still straight," Priefer said. "It was fading a little bit to the left. His leg strength is almost unlimited."
Sullivan returns from concussion: Center John Sullivan passed concussion testing and returned to practice on Thursday. Coach Mike Zimmer said he expects Sullivan to play on Sunday when Minnesota travels to Tampa Bay.
Zimmer said Sullivan was able to do "everything" at practice, but he was listed as limited on Thursday's injury report. Right guard Vladimir Ducasse was a full participant in practice Thursday after being limited on Wednesday. Ducasse suffered a knee injury on the same play Sunday in which Sullivan was concussed. Both left in the first quarter and didn't return.
Ducasse is expected to be ready for Sunday's game. Asked if Ducasse would immediately regain a starting spot, Zimmer wasn't certain.
"We'll see," Zimmer said. "Everything's a little in flux with the injuries, so we'll see."
The changes along the offensive line could partly explain some of the protection issues this season. Joe Berger filled in at center for Sullivan on Sunday. Mike Harris played guard for the first time in the NFL in replacing Ducasse at right guard. Ducasse was already in the lineup in place of Brandon Fusco, who is out the rest of the season.
"There is no question continuity is critical in all positions, but it's crucial on the offensive line," Turner said. "That's why I thought with the changes we had last week in the middle of the game and Joe and Michael Harris end up going in and playing 50 snaps, I thought those guys performed at a high level for not getting a lot of reps in practice at those spots."
Turner wouldn't commit to Berger or Harris getting a chance to play themselves into more playing time.
"I compliment them on coming in and playing and doing what they did," Turner said. "I'm not standing up here saying they played better than the guys that started the game. But as you guys reported it, I don't know that Michael Harris had played a snap at right guard in an awful long time, if ever. I thought he handled that extremely well."
Robinson leaves practice: Cornerback Josh Robinson, who has dealt with hamstring injuries this season, left Thursday's practice early. During position drills, Robinson seemed to suffer a leg injury and was looked at by the team's athletic training staff before walking off under his own power.
Robinson was later listed on the injury report with an ankle injury.
"We'll see," Zimmer said of Robinson. "He wasn't going very fast when he did it."
Tight end Kyle Rudolph (sports hernia surgery) and safety Antone Exum (ankle) didn't practice Thursday. Rudolph was at practice running on the side for the second straight day.
Linebacker Gerald Hodges (hamstring) returned to practice Thursday after being held out Wednesday.
"Good," Zimmer said of Hodges. "He's getting close."
Defensive end Corey Wootton returned to full practice after dealing with a lower back injury.
Defensive tackle Sharrif Floyd (ankle) and cornerback Jabari Price (hamstring) were limited.
Follow Brian Hall on Twitter
---
---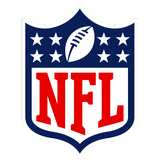 Get more from National Football League
Follow your favorites to get information about games, news and more
---