National Basketball Association
National Basketball Association
Unions seek player safeguards as sports gambling expands
Published
Jun. 13, 2018 1:55 p.m. ET
Unions representing professional athletes are starting to lobby states that are considering legal sports gambling, seeking protection for athletes from threats and harassment and from those who might seek to manipulate their performance on the field for monetary gain.
In a document being circulated to state and federal lawmakers and obtained by The Associated Press, attorneys for five players' unions are urging states to approve laws and regulations that protect players who report contact with people seeking to influence games. The unions are also asking that athletes, officials and members of their families be protected ''from physical attacks, verbal threats, or other forms of harassment occurring in the workplace or elsewhere.''
The Supreme Court last month struck down a federal law that limited full-fledged sports books to Nevada, and states are scrambling to legalize gambling to boost their casinos or lotteries. Sports books opened last week in Delaware, and New Jersey - which fought a nearly decade-long court battle against the federal ban - will follow suit on Thursday.
Mississippi and West Virginia are likely to start offering legal wagers this summer, having already legalized sports betting. More than a third of U.S. states have at least considered authorizing sports books, and the issue is likely to crop up in many of those same statehouses next year.
The unions are a bit late to begin lobbying on the issue. Casino interests have been getting lawmakers on the side of expanded sports gambling for years as the New Jersey case moved through the courts.
After the court heard arguments in December, Major League Baseball and the NBA began a push for states to give the professional leagues a cut of the money wagered on their games, calling it an ''integrity fee'' that would pay for expanded monitoring of suspicious betting and protect their intellectual property. The effort has been largely unsuccessful thus far. Nevada doesn't give any money back to the leagues, which already pay for both in-house and third-party integrity monitoring.
The unions aren't asking for any fee to be paid to the leagues. Instead, they are pushing for state regulators to proactively address threats to players. They're also asking states to ban the sale or marketing of personal health information without players' consent.
The document was prepared by attorneys for players' unions in baseball, basketball, football, hockey and soccer. Among the players' concerns are fears that proposition bets on actions during a game could taint the product on the field, leading fans to question whether the plays they see are legitimate.
''Players are concerned the introduction of widespread sports betting has the potential to fundamentally change the unique relationship - the bond - between players and fans,'' said Chris Dahl, a spokesman for the baseball players' union. ''They wonder if the human elements of the game that so often create emotional highs and lows will come to be viewed through the lens of a gambler's cynicism.''
---
Follow Ben Nuckols on Twitter at https://twitter.com/APBenNuckols
---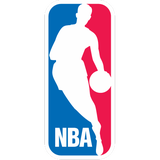 Get more from National Basketball Association
Follow your favorites to get information about games, news and more
---