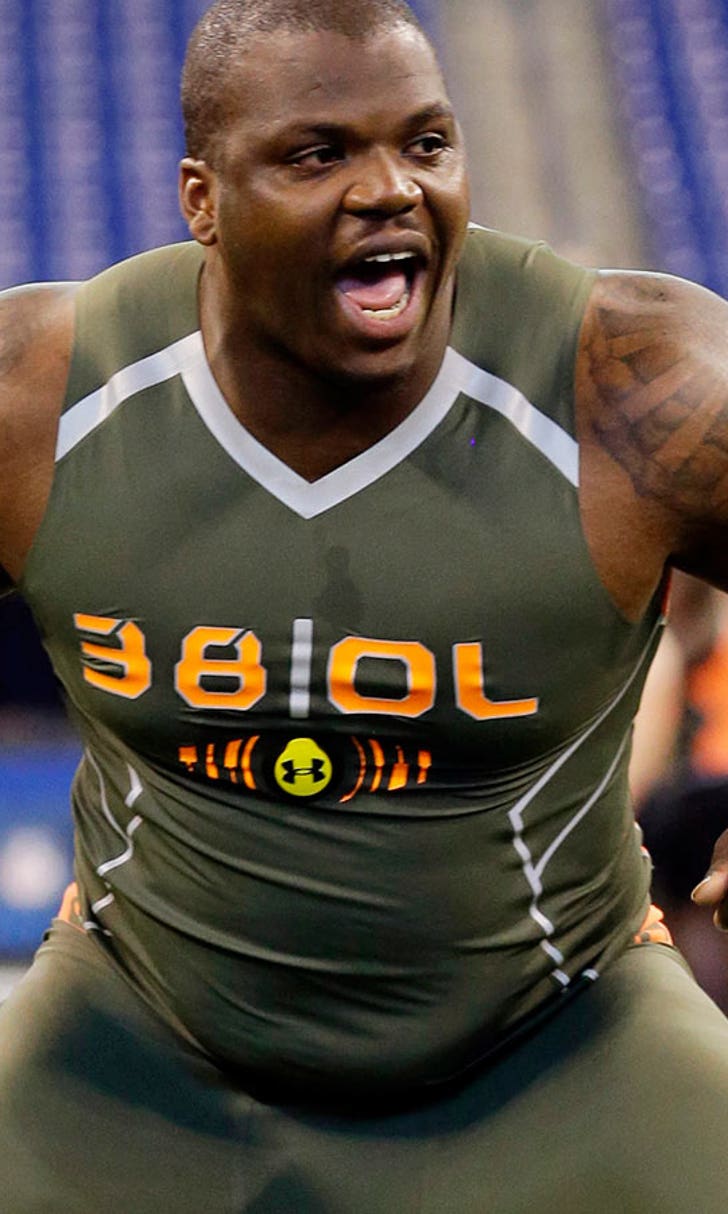 Saturday's Combine winners and losers: All hail Greg Robinson!
BY Sid Saraf • February 22, 2014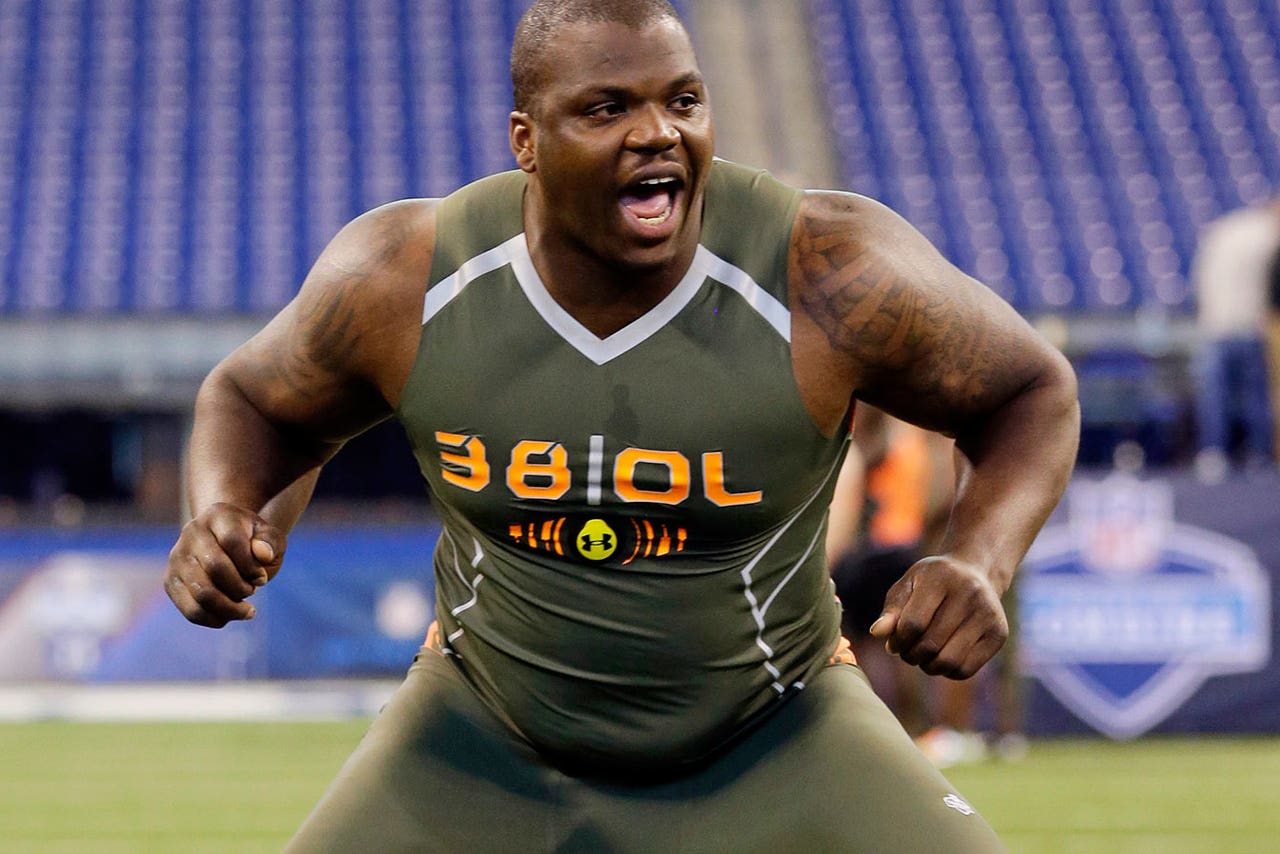 The NFL Scouting Combine kicked into high gear on Saturday as on-field workouts began. Offensive linemen and tight ends showed off their skills: 40-yard dashes were run, passes were thrown and caught and tight shorts and shirts were worn.
That's all well and good, but who stood out from the pack? What's more, who fell short of expectations at the worst time? Let's break down the winners and losers from Saturday's action.
WINNERS
Greg Robinson, offensive tackle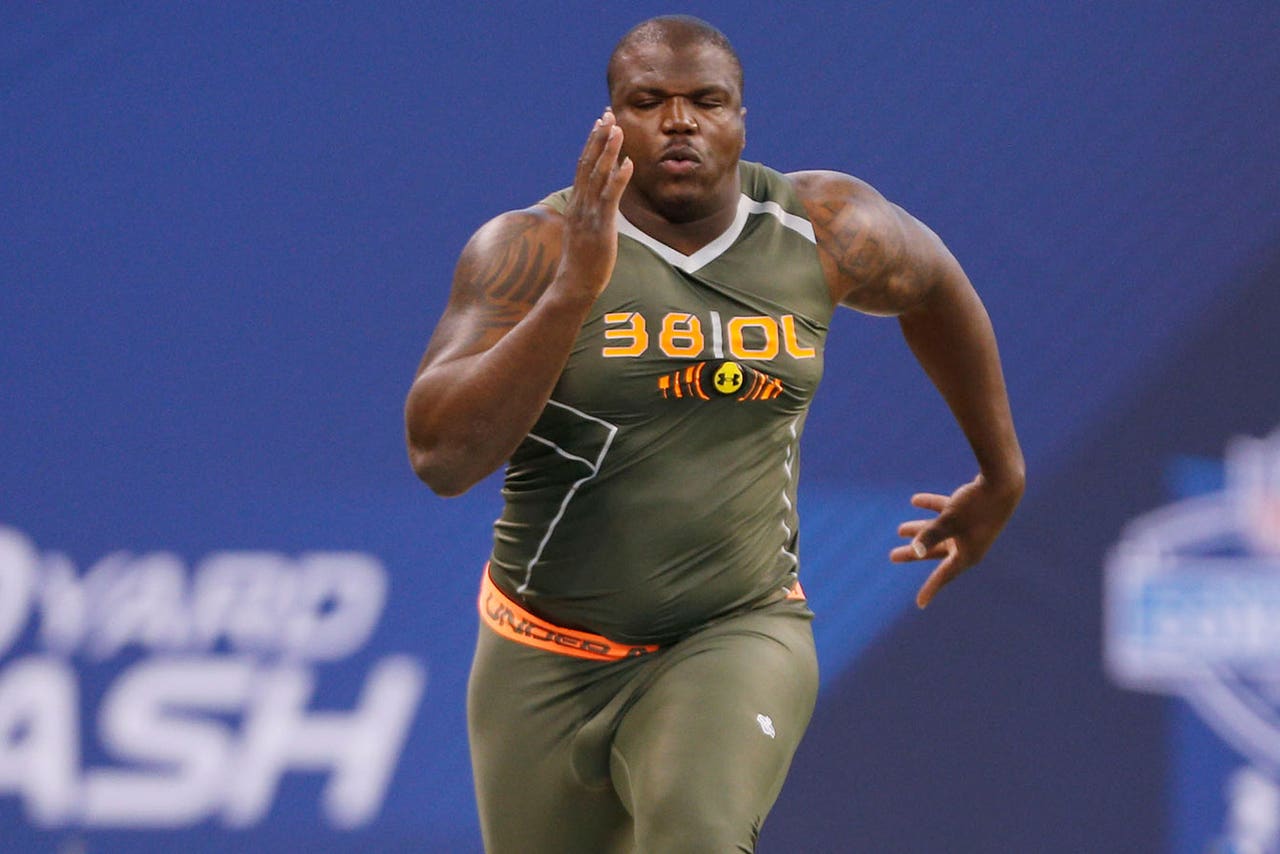 First of all, Robinson is a very big man. Standing at 6-5 and weighing in at 332 pounds, he also has arms 35 inches long. He's a load, to say the least. There wasn't a ton of buzz about him coming into this week, but the last couple of days have been impressive: On Friday, he benched-pressed 225 pounds 32 times and then on Saturday, he ran the 40 in 4.92 seconds. I'll repeat that: A man that size can run the 40 in 4.92 seconds. Unbelievable. Let's see if his Combine will shoot him up draft boards come May.
Taylor Lewan, offensive tackle
Speaking of big men, here's another one. Lewan is a healthy 6-7 and 307 pounds. And while he didn't draw the pre-Combine attention that elite prospect Jake Matthews did, Lewan turned heads on Saturday. He topped his position group by running the 40 in 4.87 seconds. He also looked impressive in blocking drills as he was able to show off his strength. All in all, this was an amazing day for the offensive linemen as five men were able to clock in at under five seconds in the 40. Another five came in between 5.0 and 5.1 seconds. This is a solid group of rookies.
Teddy Bridgewater, quarterback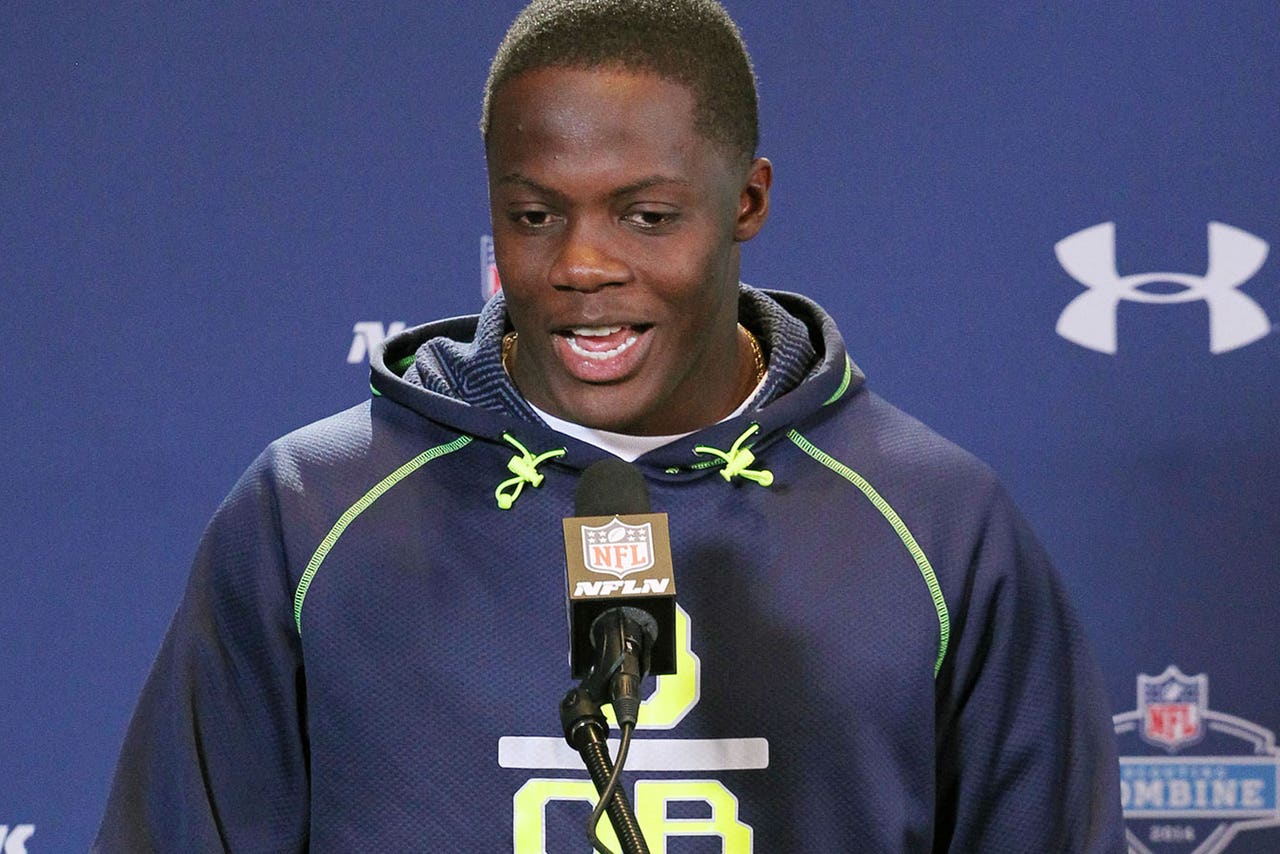 Sure, Bridgewater isn't some under-the-radar guy. He's arguably the most complete quarterback in this draft, but he's somehow managed to avoid the spotlight, thanks to players like Johnny Manziel, Jadeveon Clowney and Michael Sam attracting most of the media's attention. However, when it was Teddy's turn at the podium on Saturday, he didn't mince words. He said that he's the "best quarterback in this draft class" and showed off his body, having added nine pounds of muscle since the last time we saw him on the field. You have to respect the man's moxie and confidence.
Eric Ebron, tight end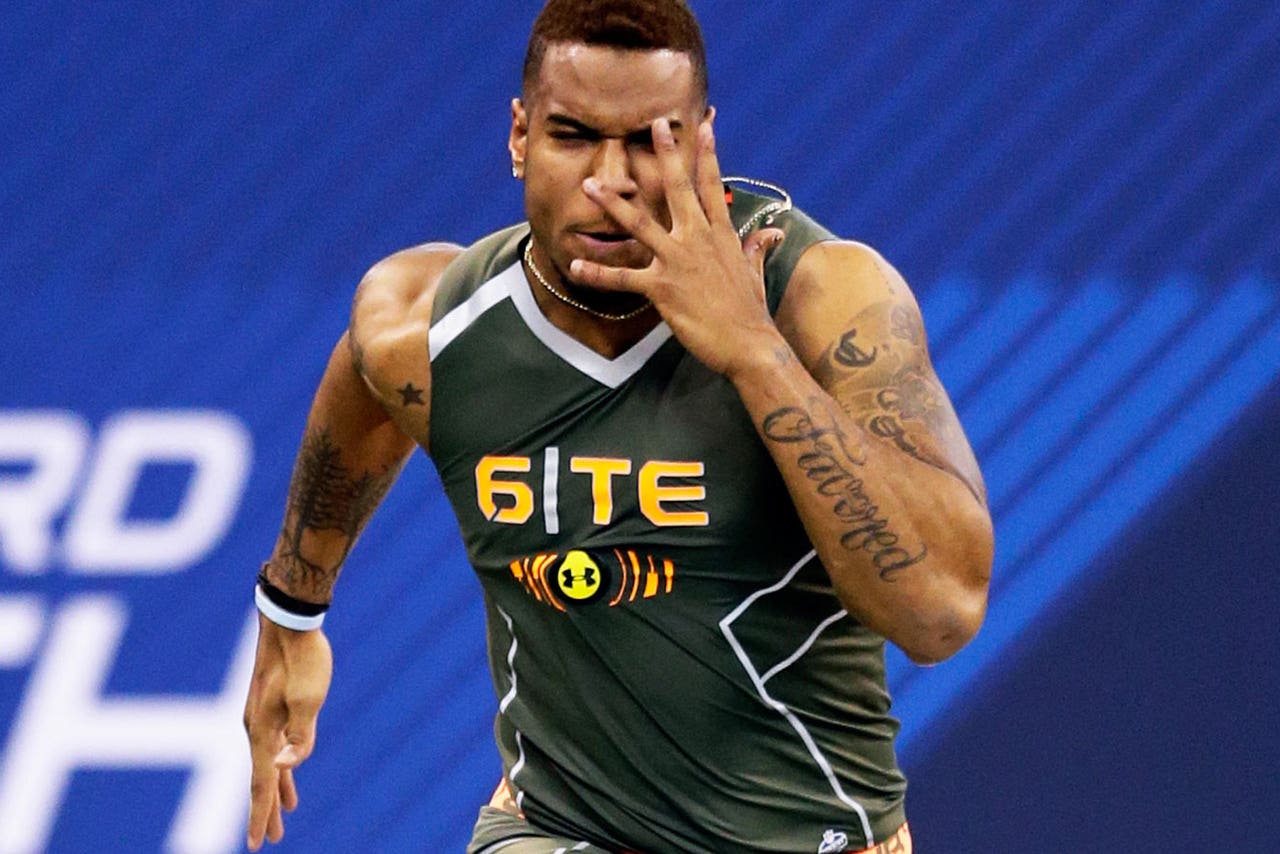 The kid from North Carolina has become one of the sexier options in the draft. He hasn't disappointed at the Combine, getting 24 reps on the bench press and on Saturday, ran the second-best 40 time in his position group at 4.60 seconds. When you add that speed to his 6-4 frame, you have a guy with tremendous upside. If he can improve as a blocker, Ebron will be the total package.
Pat O'Donnell, punter
Technically, this happened on Friday, but it bears repeating. O'Donnell took part in the bench press and did 23 reps of 225 pounds. Again, he's a punter. Oh yeah, this guy will play on Sundays ... as long as he can kick as well as he lifts.
LOSERS
Cyrus Kouandjio, offensive tackle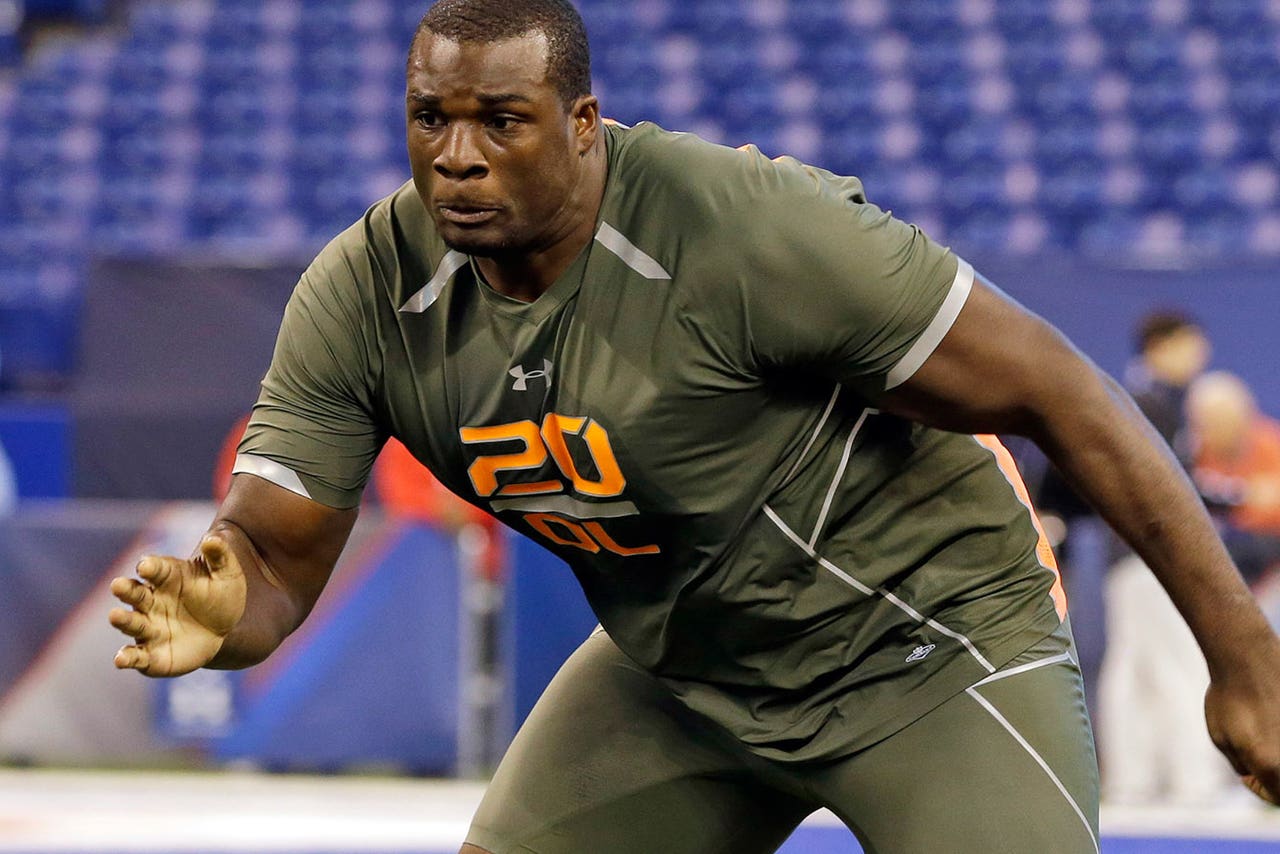 Here was a prospect that many experts tapped as a first-round pick. His trip to the Combine has been nothing short of a disaster. First, came news that Kouandjio failed the physical for several teams thanks to a surgically repaired knee that is reportedly turning arthritic. Then, despite being 6-7 and 322 pounds, was only able to muster 21 reps on the bench press, which is low for his position. If that wasn't enough, Kouandjio had the slowest 40 time among the offensive linemen at 5.59 seconds. How far will he fall on draft boards?
Austin Seferian-Jenkins, tight end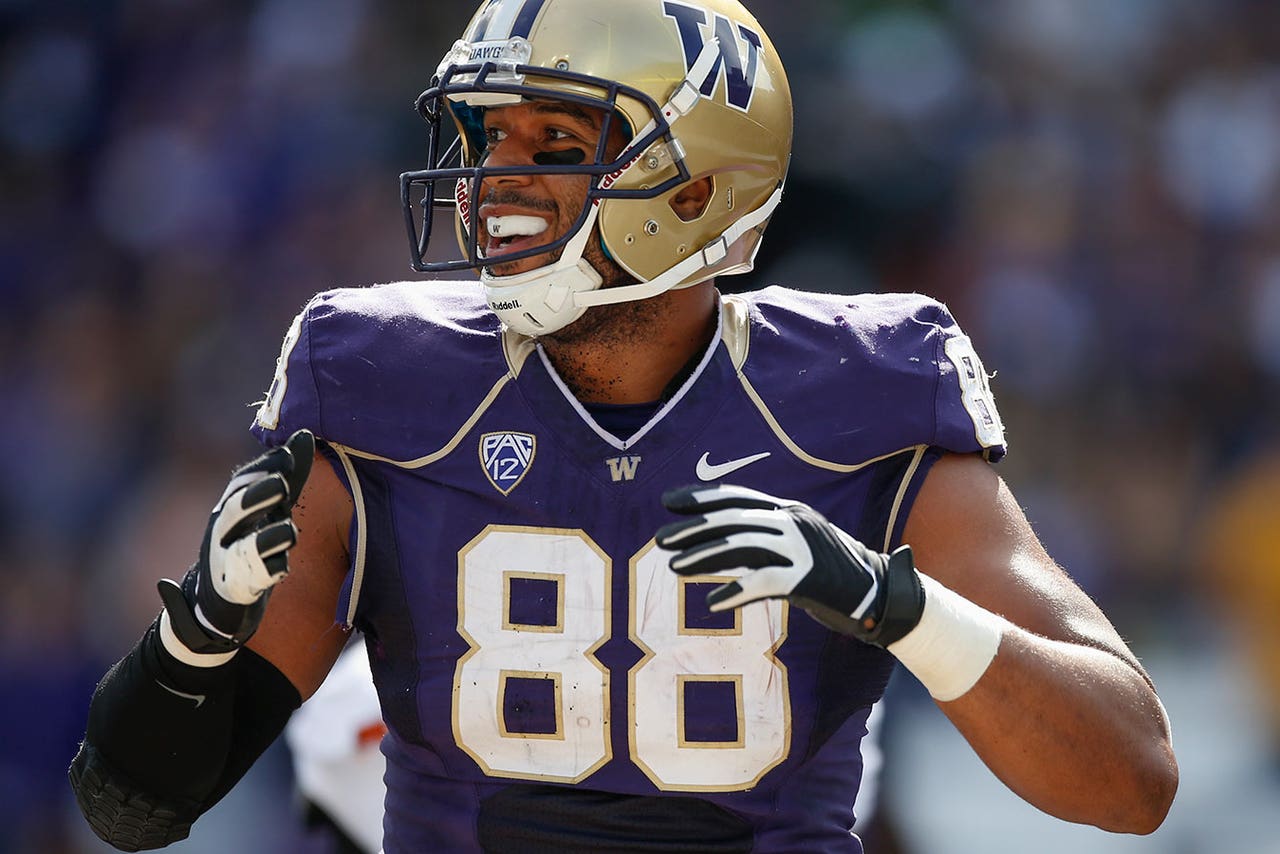 He's the top option at the position after winning the Mackey Award and has the physical tools to succeed in the pros. But things fell apart for ASJ on Saturday, as he was forced to withdraw from the 40-yard dash thanks to a "medical issue." What was that issue? Apparently it was a pre-existing condition that popped up during evaluations at the Combine. However, there are other rumblings as to what held him back:
Wow, if that's the case ... that hurts.
Tajh Boyd, quarterback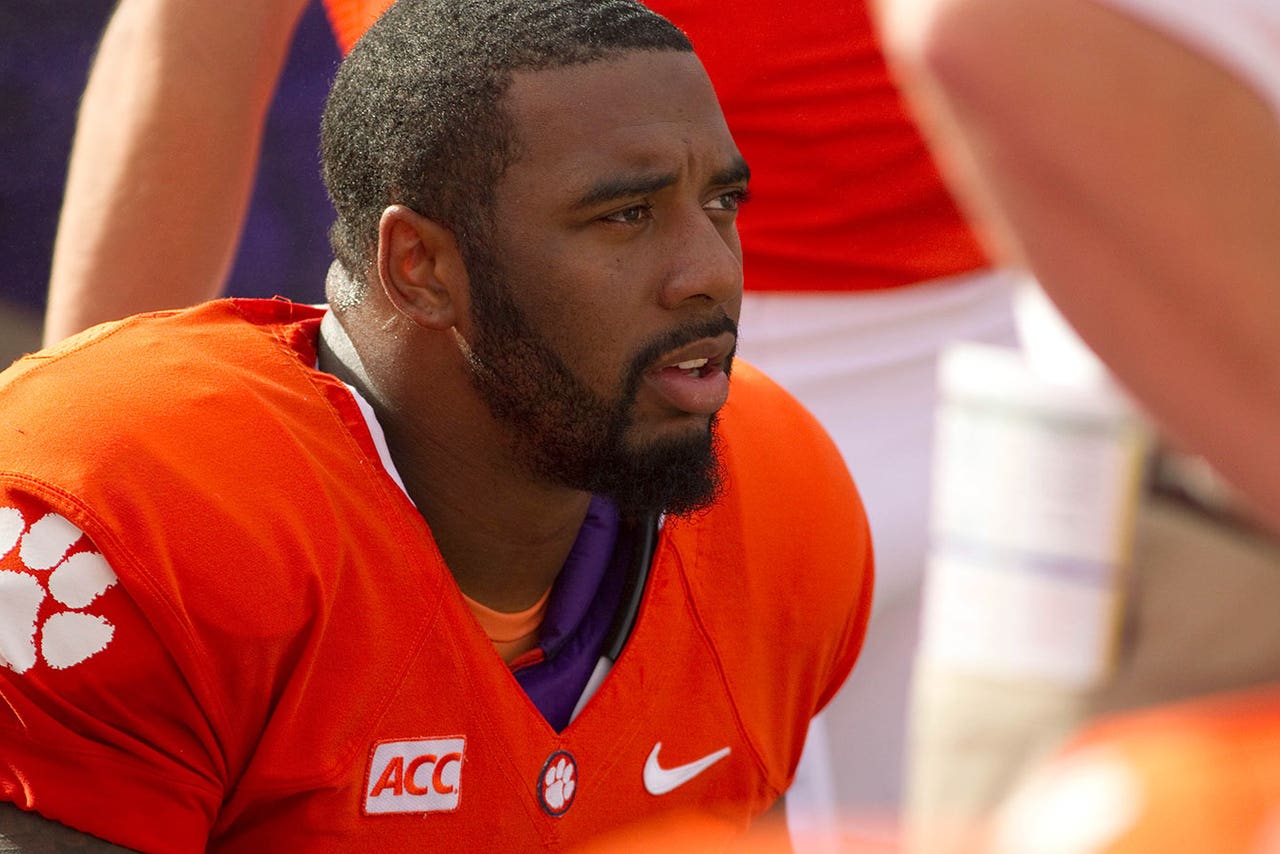 Tajh did nothing wrong on Saturday; he just got unlucky. He took the podium when this happened:
Awww, that's not cool. Sorry, Tajh, don't take it to heart.
Johnny Manziel, quarterback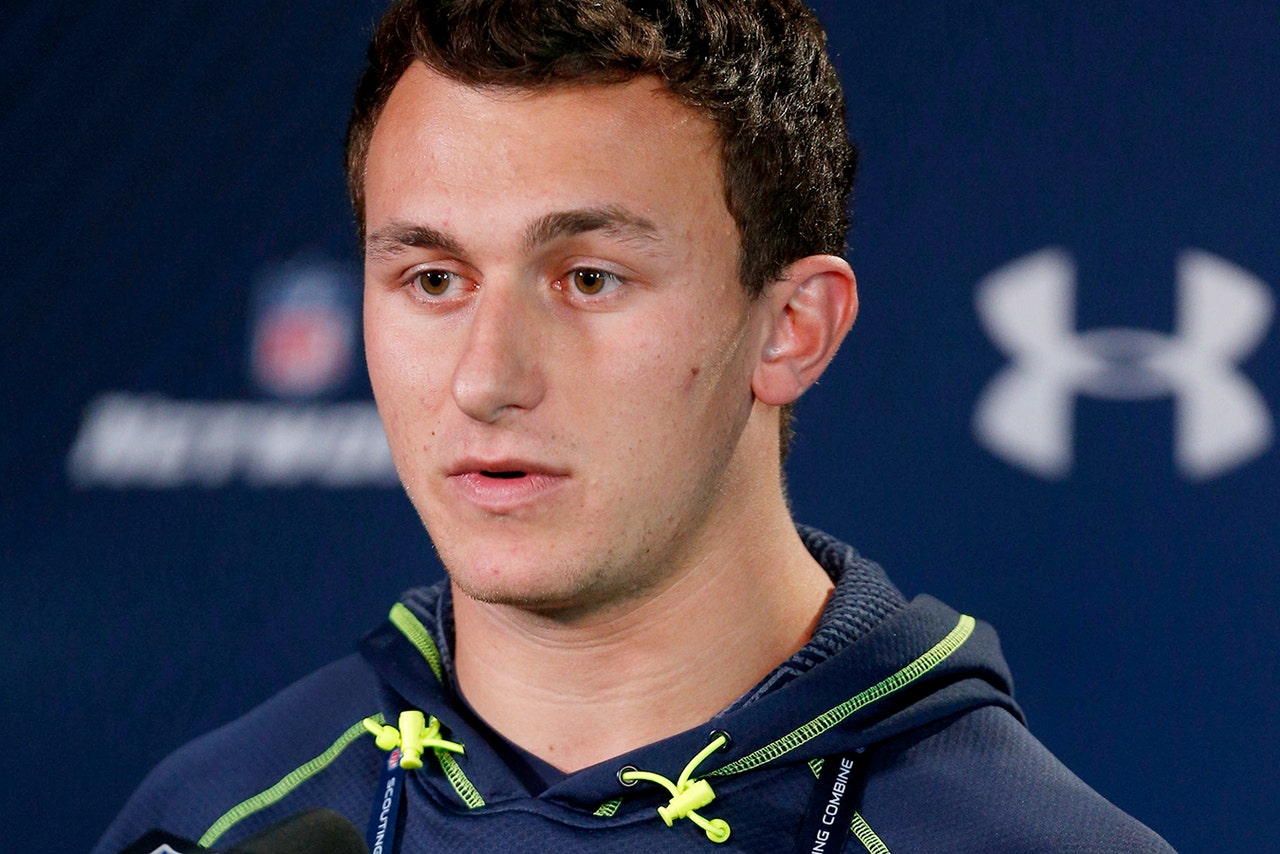 OK, again, Johnny did nothing wrong. In fact, he wasn't even around on Saturday. However, this happened on Twitter:
Johnny, if you weren't on a Twitter hiatus anyway, I'd say, "RUN! This can't end well!" Nothing against Snoop Dogg (or Lion), everyone loves the guy. Just don't hang out with him until you've taken your drug test, if you catch my drift.
---
---