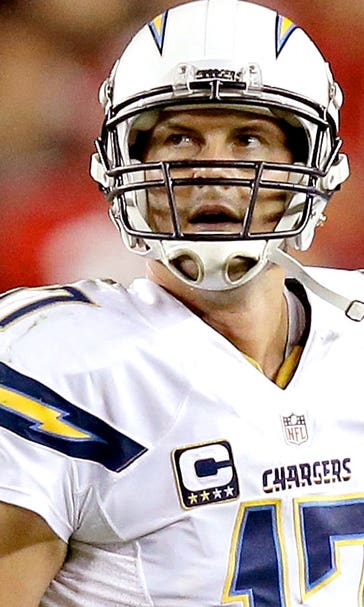 Rounding up the Rivers trade rumors
April 17, 2015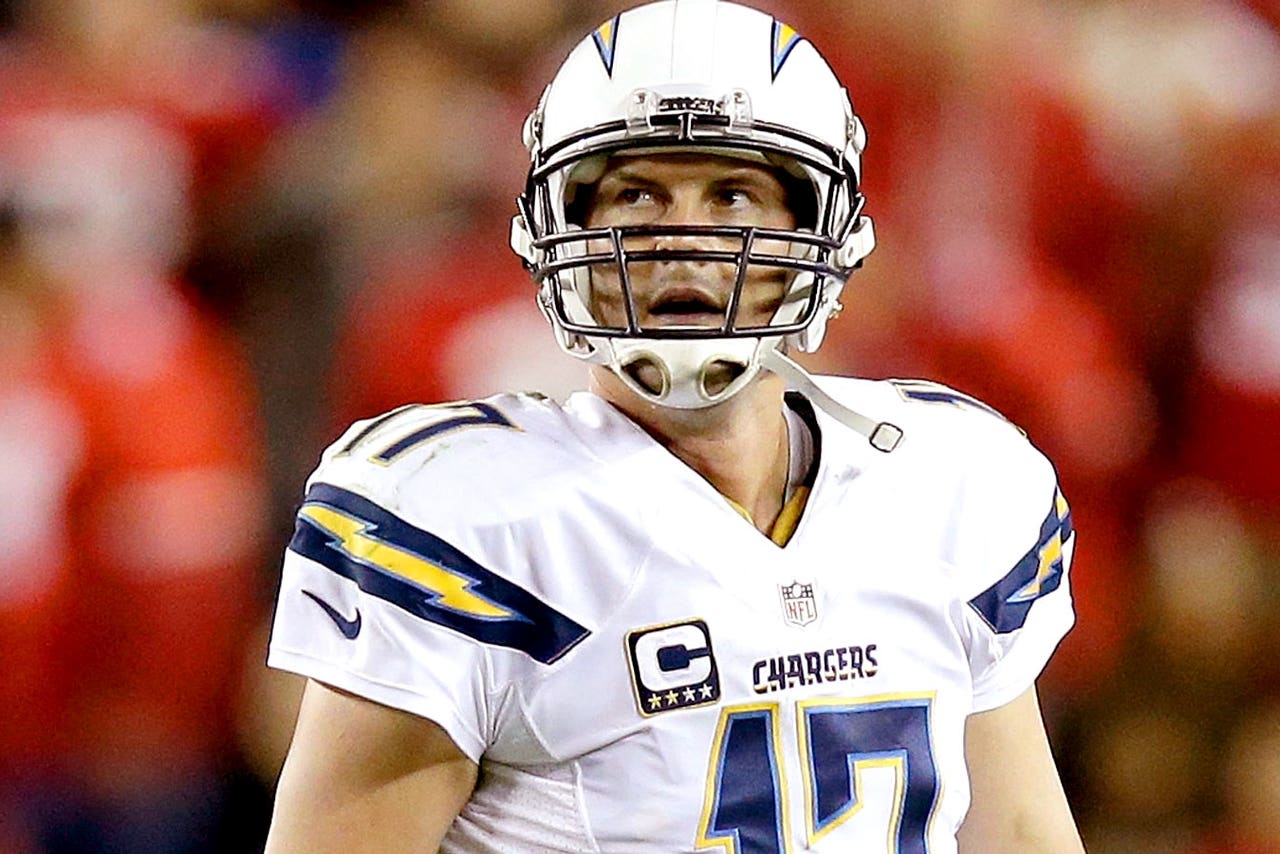 Not to be outdone by their baseball counterpart, the San Diego Chargers are making headlines this offseason and their quarterback is at the dead center.
The Chargers are in the midst of a franchise-altering battle with San Diego. The problem is fairly simple: They want a new stadium, the city doesn't want to give it to them. The solution, on the other hand, doesn't quite fit inside of a compound sentence. Not even close. San Diego might lose its football team; the football team might lose its quarterback. 
Leader of the San Diego franchise for the past 12 seasons, Philip Rivers first made waves last month when he made it abundantly clear he might not re-sign with the Chargers should they call the city's bluff and relocate about 120 miles north to the Los Angeles area. General Manager Tom Telesco was initially unwilling to entertain the idea of shipping his prized, but noncommittal, quarterback to any team, stocked with the proper goods or not.
"He's our guy," Telesco told the media in March. "Like I've said before, we'd like to extend him. And when he's ready to do that, we'll get moving on it."
It's been about a month since then, and Rivers has shown zero signs of being anwhere near "ready to do that." And with the clock before the 2015 NFL Draft winding down, the Chargers need to decide if making a risky commitment to an aging, recently ailing quarterback with few intentions on a long-term plan is good business.
As some would tell you, it's not. 
They'd tell you that trading Rivers to the Tennessee Titans for the No. 2 overall pick -- placing them in prime position to acquire former Oregon Ducks standout quarterback Marcus Mariota -- is the way to go. 
"The Chargers have been competitive over the past two seasons with Rivers at the helm, which leaves them in an unenviable no-man's-land in terms of finding their next quarterback," Grantland's Bill Barnwell writes. "Stay the course with Rivers and they'll be a good team again in 2015, but then they're stuck with a quarterback who doesn't want to move to L.A. and who isn't willing to sign a contract that could lead to that result. They could keep Rivers for 2016 by franchise tagging him, but that would cost the Chargers $20.9 million. The following year, that number would rise to $25.1 million, which would be the second-largest cap hit in football."
Some are even arguing that keeping Rivers, all Mariota rumors aside, is bad business all on its own. The Chargers would need to pay Rivers $17 million in 2015, $15.7 million which would qualify as base pay alone, the seventh-highest cap hit among all NFL quarterbacks in 2015 according to Spotrac. According to his sources, Jason Cole of Bleacher Report says the Chargers are "extraordinarily concerned" about Rivers' health after the injuries the 33-year-old quarterback has experienced in the previous two seasons. 
U-T San Diego columnist Kevin Acee may not want to see Rivers go, be it for his play on the field or character off, but acknowledges that it may be time for the Chargers to move on. Having seen the Ryan Leafs, Jim Harbaughs and Moses Morenos of the forgotten football world toss the rock at Qualcomm Stadium since he was hired in 1999, Acee probably knows how difficult it is for a franchise to find its born leader. 
"They should get the QB they think is their next leader before they're forced to find one who might not be," he writes. 
The rumors are swirling and the Chargers, heading all the way out to Eugene, Oregon to visit their could-be quarterback, are doing little to dispel them.
Still, while the arguments for trading Rivers exist in great numbers, a good portion of the sports-writing world can't seem to comprehend the move, arguing for the lack of benefits for either team involved.
"The Philip Rivers-to-Tennessee rumor has me scratching my head," NFL.com columnist Adam Schein writes. "Frankly, I'm stumped. I simply don't get it. I cannot comprehend it. I don't see the logic anywhere.
"If the San Diego Chargers deal Rivers, presumably to get Marcus Mariota, they aren't a playoff team. And I have major questions about their future. If the Tennessee Titans get Rivers, they aren't a playoff team, either. Not even close. And they will have even more major questions for the future."
Others, like ESPN's Eric D. Williams, question whether or not Mariota has the proper skill set to succeed in the same league that wasn't a home to similar quarterbacks like Vince Young, Tim Tebow and Johnny Manziel. 
"Draft analysts say he's smart and could make a smooth transition to the pro game. Still, how the athletic Mariota will play at the NFL level as a pocket passer is more projection than certainty," Williams writes. "He could be the next Andrew Luck, or he could be Jake Locker or Blaine Gabbert. While Mariota threw only 14 interceptions in 41 games as a starter for the Ducks, he also fumbled 27 times, losing 11. So ball security is a legitimate concern."
What both sides can agree on is the idea that nobody actually knows what the Chargers could actually get for Rivers. Some believe San Diego would need to ship Rivers, the No. 17 overall pick just to move up to Tennessee's No. 2 spot. Others, like Acee, believe the Chargers would be able to ship Rivers and keep their No. 17 pick by offering a later draft selection to accompany the Pro Bowl quarterback. 
Only time will tell if the Chargers are destined to play with a different guy under center for the first time in 12 years. 
---
---