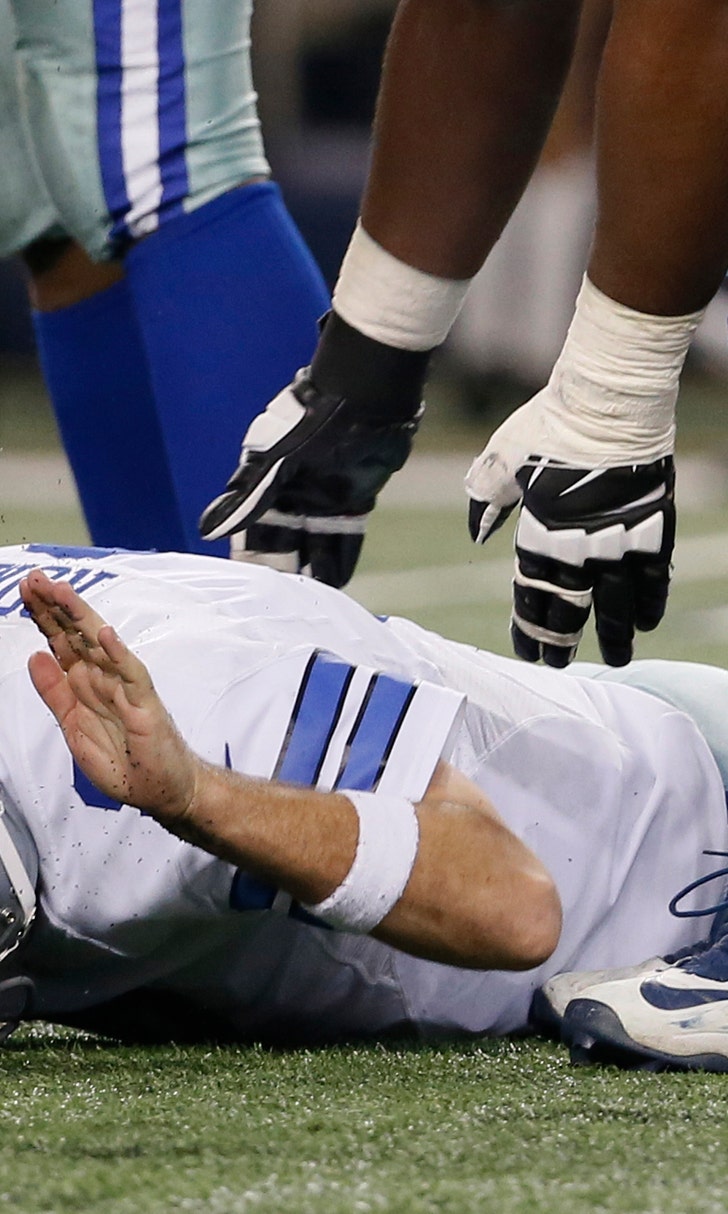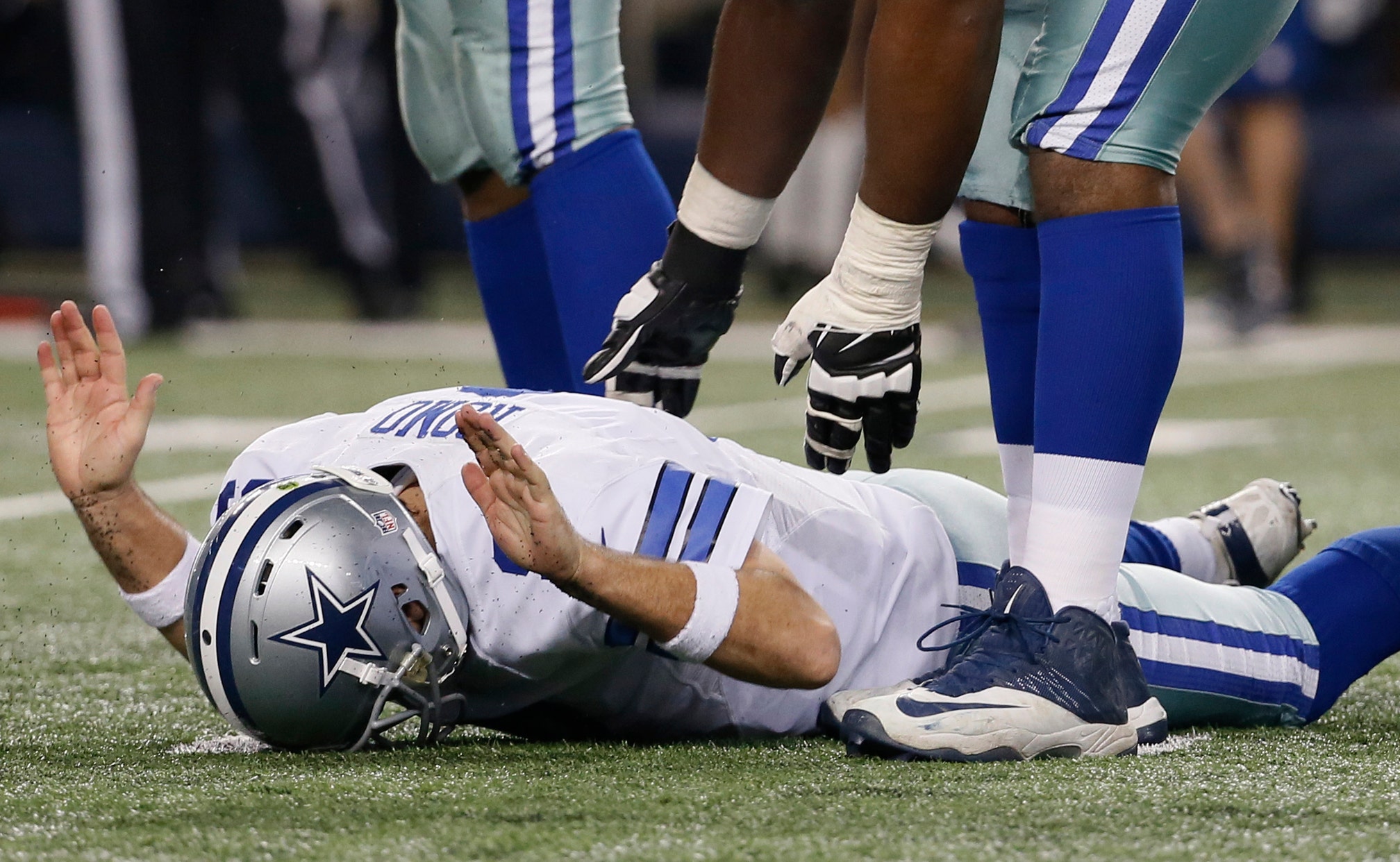 'Romoing' trend is news to Romo
BY foxsports • January 7, 2015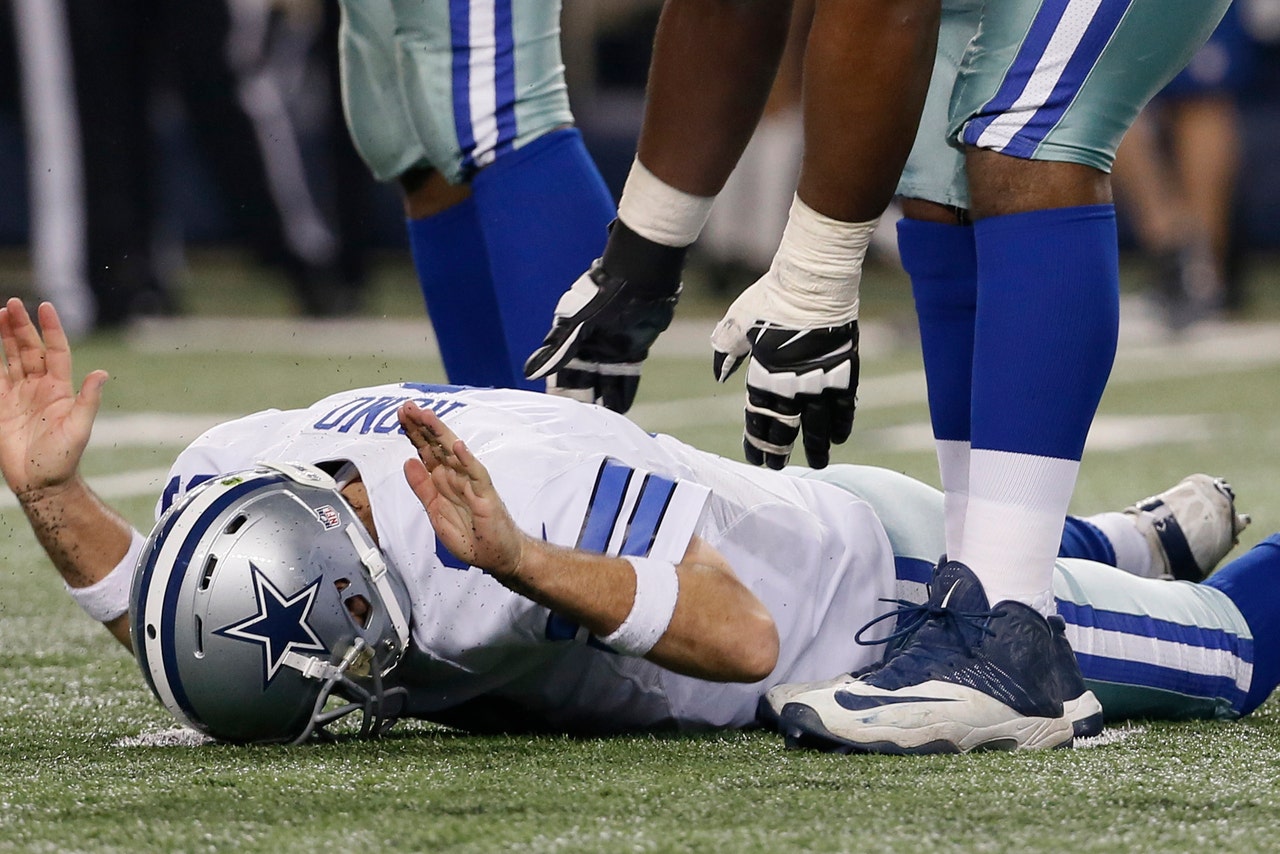 IRVING, Texas -- Cowboys quarterback Tony Romo didn't know he created the latest Twitter sensation called "Romoing" when he celebrated the game-winning touchdown last week.
Romo was knocked to the gound, face-first, after throwing a touchdown pass to Terrance Williams to beat the Detroit Lions, 24-20, in last Sunday's NFC wild-card playoff game.
With his head down staring into the turf, Romo stretched out both arms in exhultation. Ever since, the image has been repeated countlessly by fans across social as "#Romoing."
Asked about it Wednesday after practice, Romo said he wasn't aware of Romoing.
"I am not," Romo said, grinning. "That's interesting."
Because he ended face-down on the field, Romo was asked if he saw Williams make the touchdown catch or if he was reacting to the crowd erupting.
"A little of both," Romo said. "I think I saw it, and then the crowd obviously made it official. You're just excited at that moment."
FOX SPORTS DAILY
COWBOYS EDITION
Cowboys News To Your Inbox!
*By clicking "SUBSCRIBE", you have read and agreed to the Fox Sports Privacy Policy and Terms of Use.
Romoing is the latest in a long line of trending camera poses on Twitter, starting with planking -- stretching out rigidly like a plank in unusual places.
Romo isn't the first NFL quarterback to have such a fad named after him. Former Denver Broncos quarterback Tim Tebow spawned the "Tebowing" craze, in which fans recreated his pose of kneeling on one knee to pray with his hand on his forehead. Colin Kaepernick also incited a rash of "Kaepernicking" during the 49ers' prior success in 2012 and 2013.
However long the Romoing fad lasts -- the Cowboys play at Green Bay in the Divisional Playoffs on Sunday -- Romo said the pose was simply a natural reaction. The Cowboys scored the last 17 points of the game to overcome a 20-7 deficit in the second half.
"I think more than anything you're just, I don't know, for a moment you just feel you understand how important the situation is and what needed to be done at the time," Romo said. "For Terrance to make a play and for us to put ourselves in the position where we were, it was just a hard-fought, tough football game. It's a great feeling when you're able to accomplish what you set out to do that day, even though it was as difficult as it was."
Follow Keith Whitmire on Twitter: @Keith_Whitmire
MORE FROM FOX SPORTS SOUTHWEST: 
- Highest paid coaches in college football
- Ranking NFL quarterback salaries
- Oldest player on every NBA team
---
---