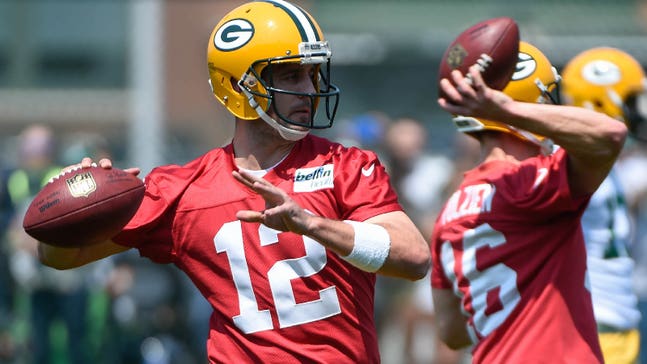 Rodgers' calf no longer an issue -- except aesthetically
Published
May. 28, 2015 5:15 p.m. EDT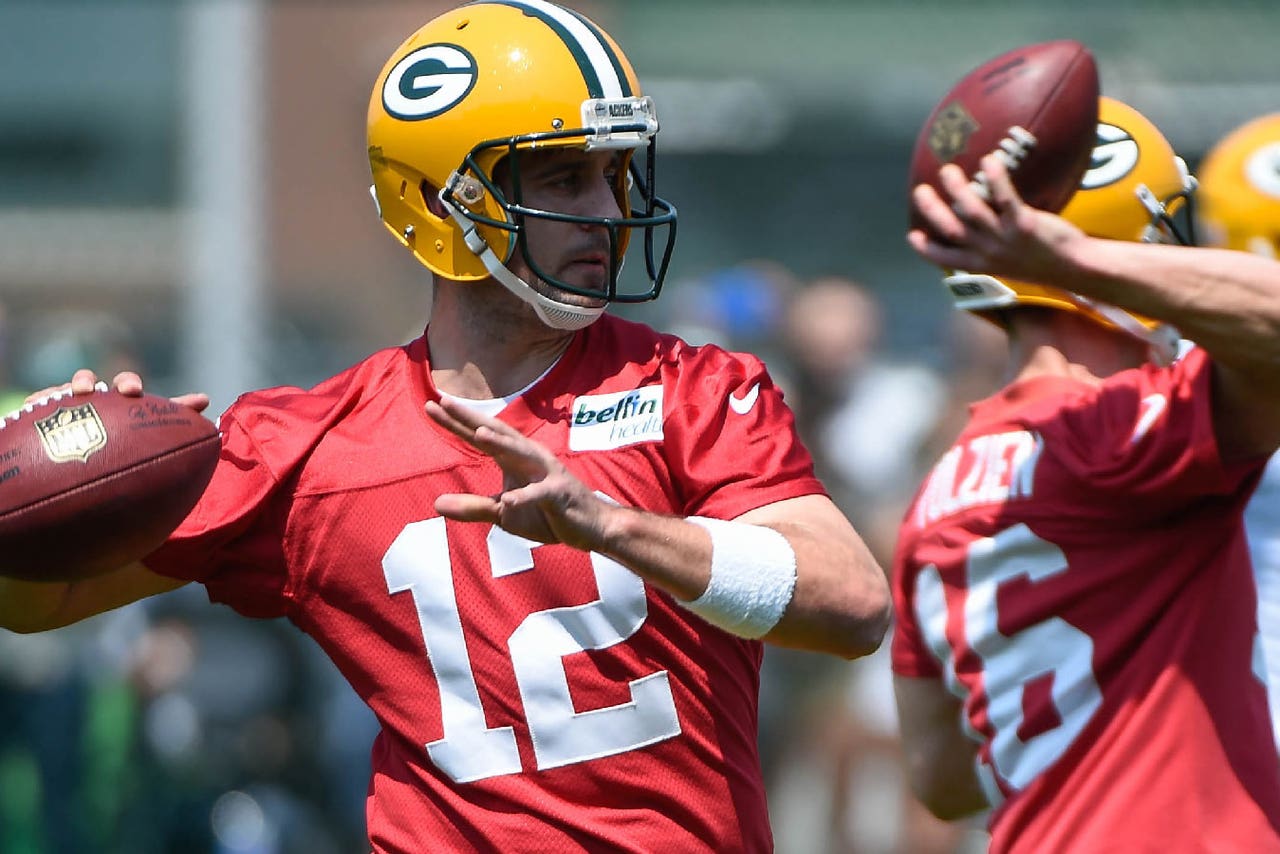 GREEN BAY, Wis. -- For a couple months after the Green Bay Packers' 2014 season concluded, Aaron Rodgers was still unable to go through full workouts. The left calf injury that slowed the league's Most Valuable Player over the final three games continued to bother him.
As organized team activities began this week, though, any pain Rodgers felt in February and March has since subsided. There is, however, a lingering effect from the injury.
"I wish my calf would come back together a little bit," Rodgers said Thursday. "It doesn't look the same. That was kind of my calling card, was having nice-looking calves. But yeah, hopefully at some point that will return fully.
"But I have no restrictions with my body. I'm feeling good. I'm at a decent weight where I want to be. It's just a matter of maintaining that and trying to be as ready as possible when the end of July hits."
Rodgers initially suffered the injury Week 16 in Tampa Bay. Raymond James Stadium has a turf field, which Rodgers later blamed as part of the reason for the injury. He aggravated it further a week later at Lambeau Field against Detroit, requiring a cart to get him from the sideline to the locker room before halftime.
Rodgers played through the calf strain in the Packers' home playoff win over Dallas, as well as in the NFC Championship Game loss in Seattle.
Four months later, at least the physical pain is gone for Rodgers.
"It hasn't fully, aesthetically come back to where I wish it was," he said. "It definitely took a couple of months until I could really get into some workouts in the offseason where I could push it to the max."
Follow Paul Imig on Twitter
---
---