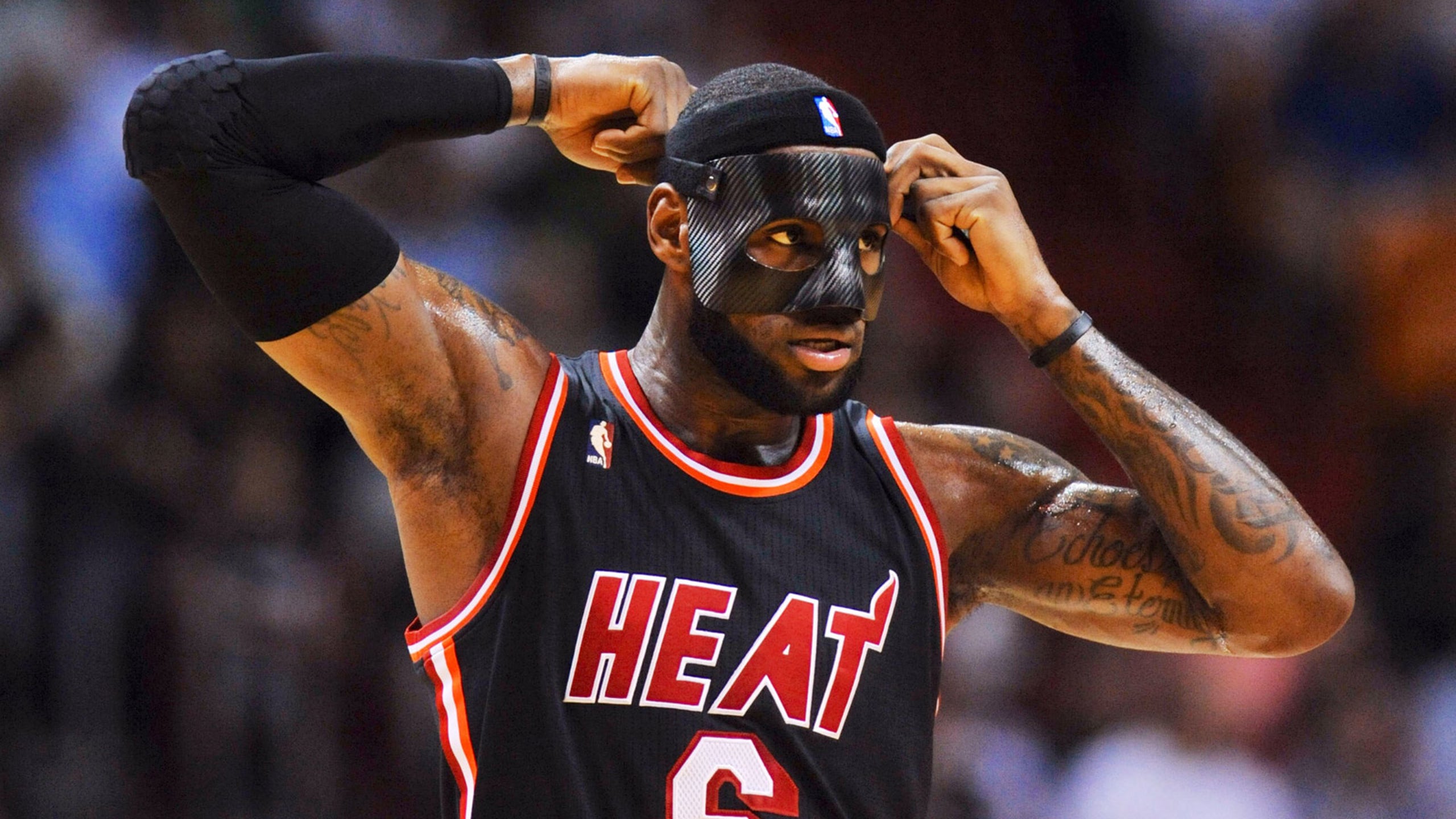 Report: LeBron James to wear clear mask in future games
BY foxsports • February 28, 2014
The Miami Heat's masked man will show himself. At least this is what the NBA says.
LeBron James will wear a clear mask to protect his broken nose in future games, the Sun-Sentinel reported Thursday.
James wore a black, carbon-fiber mask during Thursday's contest against the New York Knicks because a clear version was not ready in time for the game.
"He wore what was available to him last night," NBA spokesman Tim Frank told the Sun-Sentinel. "When the one that is custom made is ready for him, I understand he'll wear it."
James broke his nose during the team's Feb. 20 meeting with Oklahoma City Thunder. He missed the Heat's next game against the Chicago Bulls.
Before returning Thursday, James said he expected he'll need a protective mask for the next several weeks.
There is no formal rule in the NBA regarding the color or material used for protective face shields.
---
---